Information for Sites and Interested Parties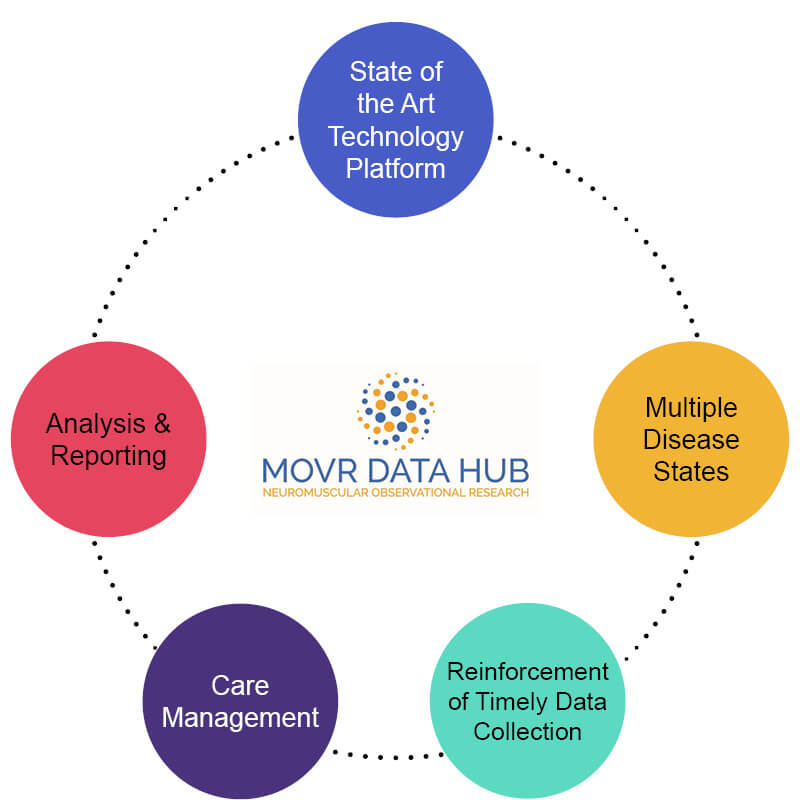 MOVR Quick Links
What is MOVR's Visualization Reporting Platform (VRP)?
The MOVR VRP is a data analysis tool that each Principal Investigator (PI) will have access to once they start entering data into the MOVR Data Hub.
The MOVR VRP is a separate platform than the one you'll be using for data entry and account access is managed by the MOVR team. Training is available on demand for those interested in using this platform to it's full potential.
This feature of MOVR is how you will assess, organize, manipulate and report your MOVR data along with the deidentified aggregate data across all participating sites.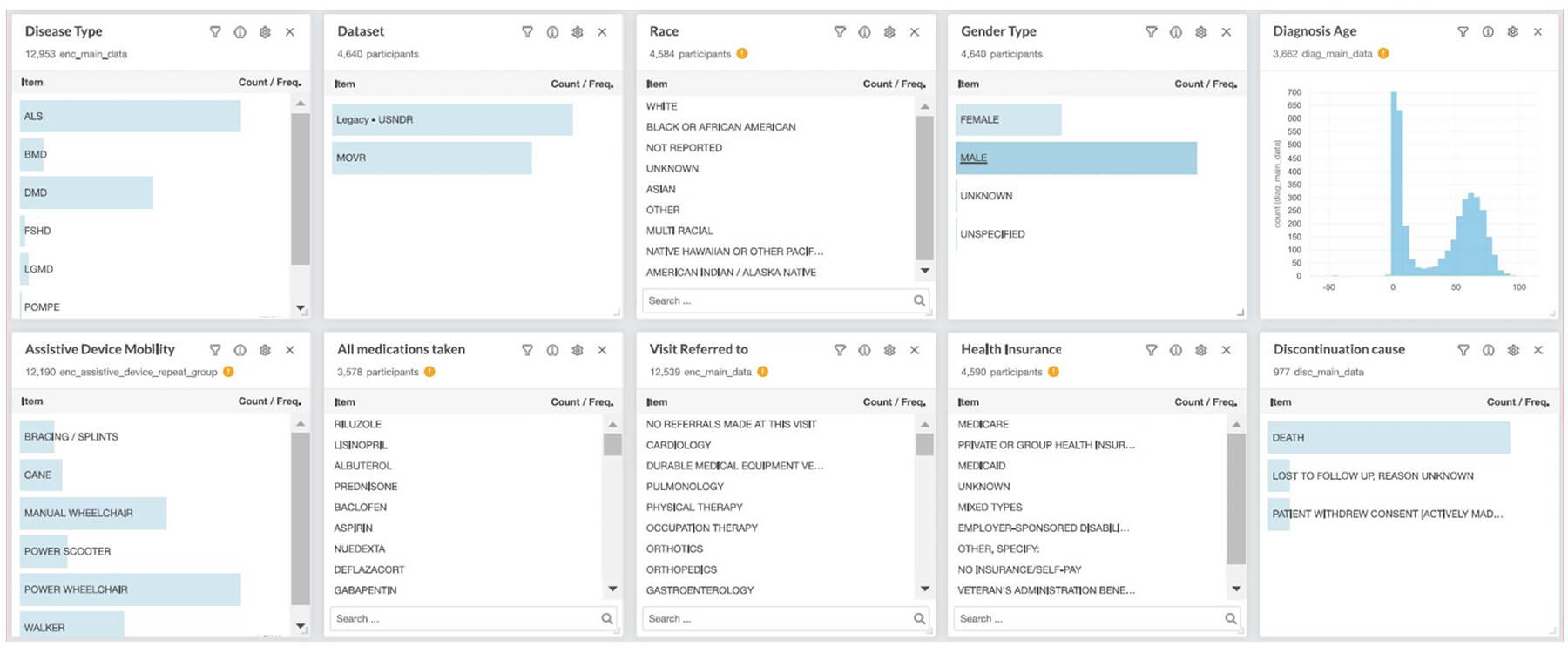 Join the MOVR Data Hub Study
Is my site eligible to join MOVR?
Any MDA Care Center who wishes to join the MOVR Data Hub study will be required to fill out a Site Feasibility Questionnaire. We encourage any prospective site to submit this as early as possible since onboarding is based on a first come first serve basis. You can request this form at MDAMOVR@mdausa.org.
What are the necessary qualifications of a PI for MOVR?
Principal Investigators qualifications are as follows:
Physician
Current US Medical License
Absence of professional conduct issues
Aware of and willing to follow Good Clinical Practices (GCPs) and FDA regulations regarding the conduct of clinical trials.
Knowledgeable and willing to follow state and local laws regarding medical licensure and medical practice requirements in addition to sponsor requirements.
Committed to ensuring high quality data collection
Has access to necessary resources to complete site activation including contracting, IRB submission, training, recruiting and enrolling participants and timely data entry
What are the steps required for sites onboarding to MOVR?
Each prospective MOVR site must complete a site feasibility questionnaire and identify study team members prior to engaging in the site start-up process.
After that, sites may begin the onboarding process which includes:
Execution of a Site Participation Agreement (SPA)
Securing IRB approval(s)
Completing a Site Initiation Visit (SIV) training
Team signatures of training and delegation documentation
To learn more, contact MDAMOVR@mdausa.org.
Do MOVR Sites have access to data captured at their site?
MOVR sites will have immediate access to their site-level data through the MOVR platform and a Direct Download Report (DDR). Principal Investigators are also offered the option of accessing de-identified aggregated data across all participating sites after review of the MOVR Data Governance Policy as well as signing the Data Access, Use and Distribution Agreement. To learn more, reach out to the MOVR mailbox (MDAMOVR@mdausa.org).