Innovations in Science
We're accelerating the delivery of treatments and cures.
Scientific discoveries are rarely made by single scientists in isolation. MDA helps bring together scientists and clinicians from around the world to research conferences to present their results, form new collaborations and learn the latest developments in the field. This allows research to accelerate toward treatments and cures.
2020 Clinical & Scientific Conference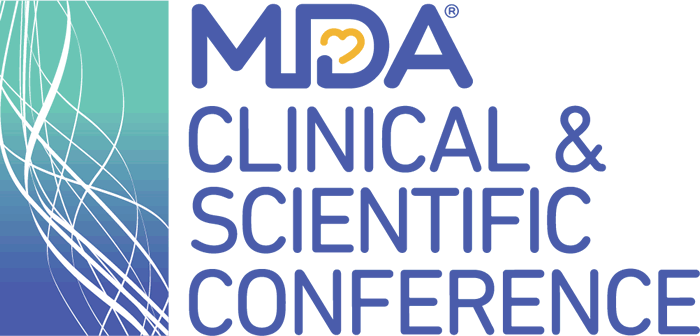 MDA has never been more vital to the protection of the highly vulnerable community of individuals living with neuromuscular diseases (NMD), their caregivers and clinicians than right now.  We are on the frontline ensuring access to care and bringing critical education and resources to over 250,000 individuals living with NMD across the US.
Given the challenging times we are living in, we've had to reimagine our annual conference and find ways to bring this important content to our registered conference attendees. We have begun executing a series of virtual conference offerings to support our professional community this year including our Clinical Trials Session, Poster Library, and our upcoming CME Summer Seminar Series which will kick off in June and run through August 2020.
2020 Virtual Conference Hub and Summer Seminar Series
As a registered attendee of our 2020 MDA Clinical & Scientific Conference, you will be provided complimentary access to our entire Virtual Conference Hub.
Visit our Virtual Conference Hub, linked here, to view our Summer Seminar Series agenda and RSVP information, Virtual Poster Library and Clinical Trials Session presentations. Your RSVP is required to gain access to our upcoming programs.
To access this hub, please join using same email address previously used to register for the 2020 conference. Those that have not previously registered for the 2020 conference will be directed to a separate registration site to obtain access.
For questions about the Virtual Conference Hub or the Summer Seminar Series please contact 2020MDAConference@mdausa.org.
Mark your calendars!
The 2021 MDA Clinical and Scientific Conference will take place on  March 14 -17, 2021 at the Walt Disney World Dolphin Resort in Orlando, Florida
MDA supports conferences, meetings and workshops hosted by other groups that facilitate the exchange of scientific ideas and crucial information relevant to diseases under the MDA umbrella. For more information on conference grants and how to apply, please visit our Funding Opportunities page and click on Conference Grants.