Innovations in Science
We're accelerating the delivery of treatments and cures.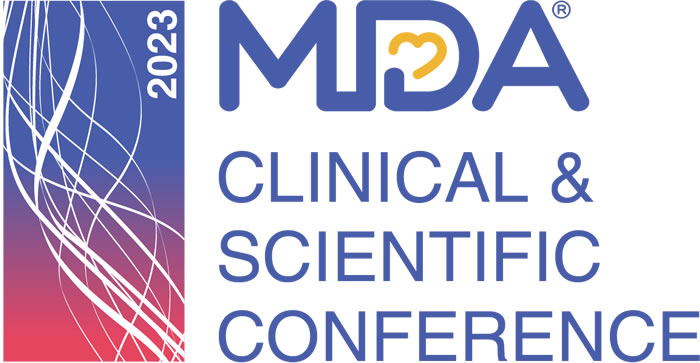 MDA is thrilled to announce the 2023 MDA Clinical & Scientific Conference will be held on March 19-22, 2023, at the Hilton Anatole in Dallas, TX. We hope you will save the date and join us!
After a very successful 2022 Conference offered both in-person and virtually, we look forward once again to bring the professional NMD community together for first-in-class sessions and networking.
2022 MDA Clinical and Scientific Conference Highlights
As we work to build out our conference agenda for 2023, we want to make sure the voice of our audience is heard, to that end, we have updated our abstract submission guidelines. We have had to update our deadlines to ensure we have plenty of time to be able to invite selected abstracts for participation in the planned oral sessions. The updated submission guidelines are outlined below.
The abstract submission portal will be available for submissions starting this summer, but it's never to late to start preparing.
2023 Abstract Guidelines & Poster Submission Guidelines
Additional conference will be available in the coming months!
If you have questions regarding the 2023 MDA Clinical & Scientific Conference, please contact 2023mdaconference@mdausa.org.
PRESS INQUIRIES CONTACT: press@mdausa.org