Research and Clinical Conferences
At MDA, we take a big picture perspective across the full spectrum of neuromuscular diseases to uncover scientific and medical breakthroughs that accelerate treatments and cures. The power in our research approach is that we can often apply learnings from one disease to progress in others to bring urgently-needed answers to our families.
Conferences
Scientific discoveries are rarely made by single scientists in isolation. MDA helps bring together scientists and clinicians from around the world to research conferences to present their results, form new collaborations and learn the latest developments in the field. This allows research to accelerate toward treatments and cures.
MDA Annual Conference Series
MDA is committed to enhancing the communication of new research findings and of information relating to the delivery of effective medical care for neuromuscular diseases. To achieve this goal, MDA hosts an annual conference series, with scientific and clinical conferences held in alternate years.
View 2018 MDA Clinical Conference information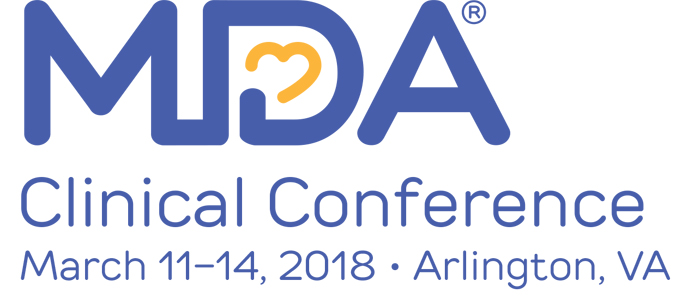 BMD Conference Series
This conference series — available free of charge to anyone affected by Becker muscular dystrophy (BMD), as well as the individual's family and friends — is designed to bring together members of the BMD community for informative presentations and discussions. 
Support for Other Conferences
MDA supports conferences, meetings and workshops hosted by other groups that facilitate the exchange of scientific ideas and crucial information relevant to diseases under the MDA umbrella.
For more information on conference grants and how to apply, please visit our Funding Opportunities page and click on Conference Grants.