Innovations in Science
We're accelerating the delivery of treatments and cures.
2018 MDA Clinical Conference
To accelerate progress in our mission to save and improve lives, MDA proudly brought together more than 500 medical and scientific neuromuscular experts at our 2018 Clinical Conference, held March 11-14 at the Hyatt Regency Crystal City in Arlington, Va.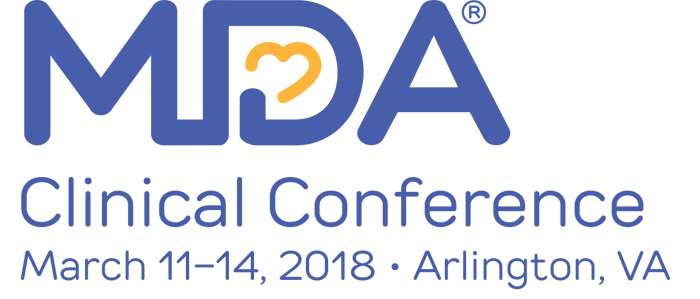 Overview
MDA's Clinical Conference is a unique opportunity to learn from, be inspired by and share ideas with MDA Care Center network team members from across the country, as well as medical and scientific experts from academic, government and industrial arenas.
View the MDA 2018 Clinical Conference highlights brochure.
Conference preview and continuing medical education
Our 2018 conference focused on providing opportunities for physicians and allied health professionals to learn about new approaches and techniques for clinical management, hear about the latest information regarding clinical trials results and engage in dialogue and networking among peers. Conference presentations focused on the following areas:
Genetic-based diagnostics and precision medicine
Newborn screening
Best practices in disease management
Transition from pediatric to adult care
Augmentative communication
Therapeutics and clinical trials
This activity was planned and implemented in accordance with the Essential Areas and Policies of the Accreditation Council for Continuing Medical Education (ACCME) through the joint providership of Emory University School of Medicine and MDA. The Emory University School of Medicine is accredited by the ACCME to provide continuing medical education for physicians. Nursing contact hours have been applied for through the Emory Nursing Professional Development Center.