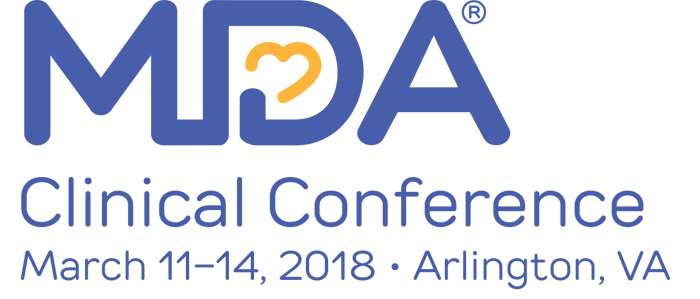 Overview
MDA is looking forward to hosting the 2018 Clinical Conference, where we will bring together clinical professionals from around the country who are working every day to save and improve the lives of individuals living with muscular dystrophy, ALS and related neuromuscular diseases. The conference will be held at the Hyatt Regency Crystal City.
MDA's Clinical Conference provides the opportunity for clinicians and providers to learn about new approaches and techniques for clinical management, hear about the latest information regarding clinical trial results and engage in dialogue and networking among peers. Nearly 450 neuromuscular disease clinicians, allied health professionals and scientific experts attended the 2016 Clinical Conference, and we look forward to bringing together an even larger group in 2018. Be sure to share this page and information about the conference with your colleagues and fellow practitioners.
As we work to plan the conference program, we invite you to share ideas or suggestions for conference content.
Plans are underway to partner with a continuing medical education provider. Updates will be posted here as details are confirmed.