Parenting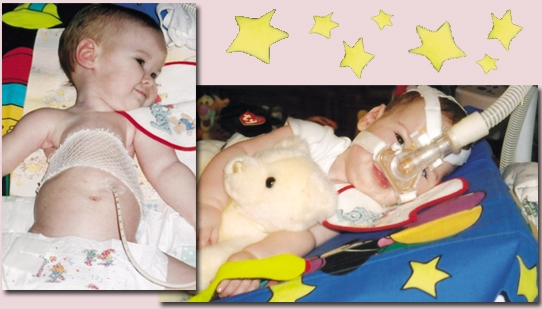 Profile: Hoping for a Miracle, but Taking What Comes (Adrianne Gayman)
Adrianne Gayman was born to Kelly and Matt Gayman of Rich Hill, Mo., on Feb. 16, 2000. Doctors soon diagnosed type 1 spinal muscular atrophy and suggested that the young couple not go to great lengths to keep her alive. The Gaymans instead had physicians put in a gastrostomy tube for Adrianne's feedings and prescribe BiPAP assisted ventilation for her.
Read More
MDA Resource Center: We're Here For You
Our trained specialists are here to provide one-on-one support for every part of your journey. Send a message below or call us at 1-833-ASK-MDA1 (1-833-275-6321). If you live outside the U.S., we may be able to connect you to muscular dystrophy groups in your area, but MDA services are only available in the U.S.