Profile: Hoping for a Miracle, but Taking What Comes (Adrianne Gayman)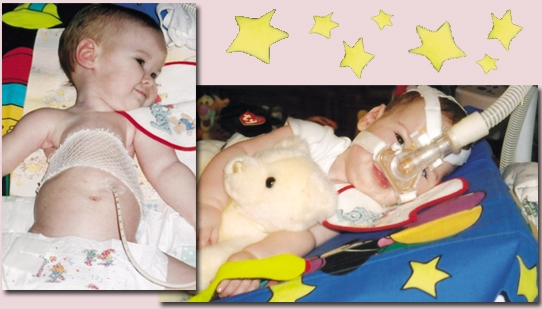 Adrianne Gayman was born to Kelly and Matt Gayman of Rich Hill, Mo., on Feb. 16, 2000. Doctors soon diagnosed type 1 spinal muscular atrophy and suggested that the young couple not go to great lengths to keep her alive. The Gaymans instead had physicians put in a gastrostomy tube for Adrianne's feedings and prescribe BiPAP assisted ventilation for her.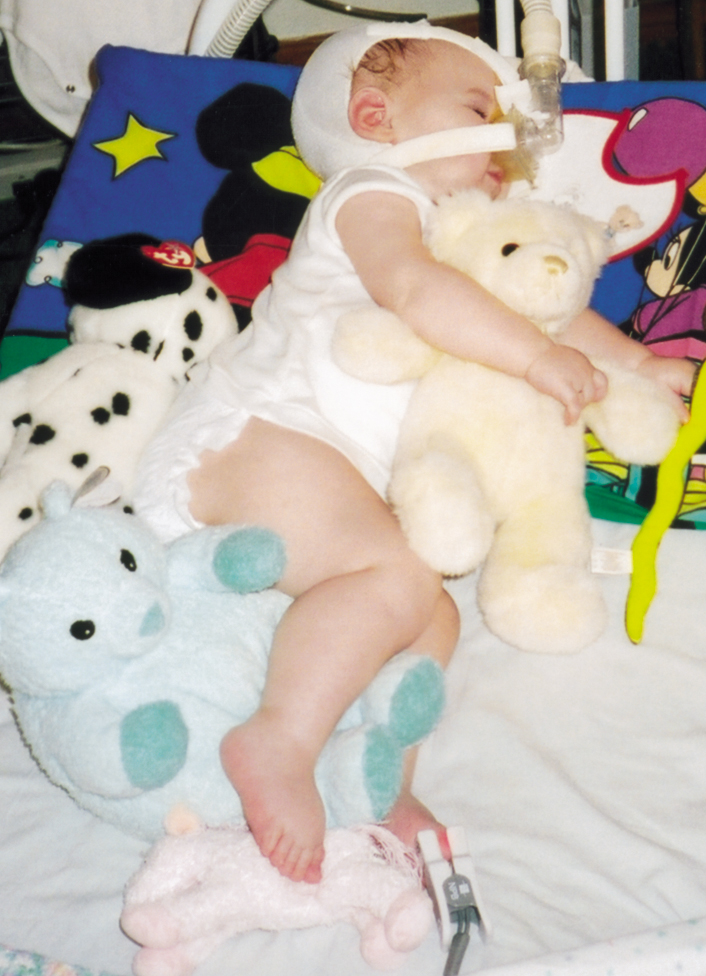 "Stay with positive doctors," Kelly advises. "If the doctor has a negative attitude, get away from him. He won't do all he can for your child."
As for the difficulties of caring for Adrianne, Kelly says, "She's our first child. We don't know what it's like to have a healthy child, so it's not a big change for us. You have to live for the moment and take care of them while you can."
The Gaymans are fortunate to live in a town of 1,400 people where friends and neighbors are so interested in Adrianne's welfare that Kelly had to write several newspaper stories to keep everyone up to date.
Kelly's parents live a quarter of a mile away and frequently help with the baby, as do close friends.
Kelly's high school class raised over $18,000 for the family at a recent 10-year reunion party. "That has allowed us to take her places to double-check on what we've learned," Kelly says of the out-of-town trips to medical centers that are a part of Adrianne's young life.
These days, Adrianne is gaining weight and has many facial expressions that allow her parents to "read" her easily. She can say "daddy," "mama" and several other words, and can wave bye-bye.
"Kelly and I believe miracles happen every day," Matt says. "We pray for it every day. And if that miracle doesn't happen, we know that God has a different plan. That's a lot of what keeps me and Kelly going."
MDA Resource Center: We're Here For You
Our trained specialists are here to provide one-on-one support for every part of your journey. Send a message below or call us at 1-833-ASK-MDA1 (1-833-275-6321). If you live outside the U.S., we may be able to connect you to muscular dystrophy groups in your area, but MDA programs are only available in the U.S.
Request Information