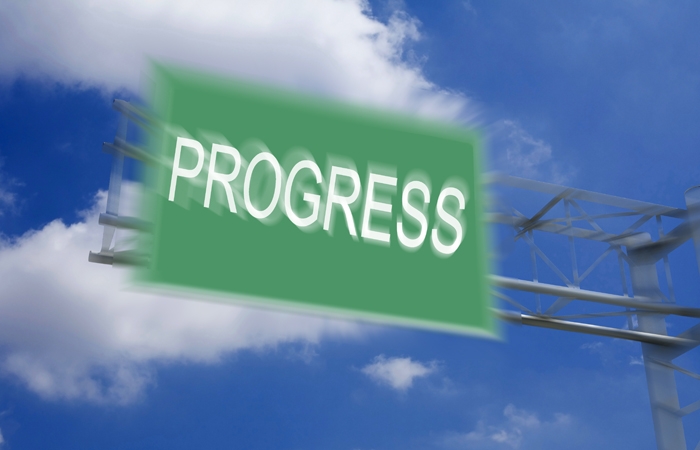 The quest to cure spinal muscular atrophy still has many years to go, but the signs of progress are unmistakable
August is often referred to as Spinal Muscular Atrophy (SMA) Awareness Month, but for MDA, work on finding treatments for this degenerative disease — and providing assistance to individuals and families affected by it — is a year-round event.
Today, research aimed at slowing, stopping or even preventing spinal muscular atrophy (SMA) is advancing with more speed and greater momentum than ever before. Here's a roundup of some of the exciting research MDA has supported in the fight against SMA.
What causes SMA?
SMA is a genetic disorder of spinal nerve cells that control muscle activity (motor neurons). It causes weakness of the voluntary muscles, including the muscles used for breathing.
The disease ranges in severity and age of onset. Children who display symptoms at birth or in infancy typically have the lowest level of physical function, while SMA onset in children, teens or adults generally correlates with increasingly higher levels of motor function.
The underlying cause of most forms of SMA is the deficiency of a protein called SMN (for survival motor neuron). Generally, the more functional SMN protein that's produced, the less severe the symptoms of the disease.
Normally, cellular machinery constructs full-length, functional SMN protein using genetic instructions carried in the SMN1 gene — but in SMA this gene is flawed. Instructions carried in a nearly identical neighboring gene, called SMN2, typically direct cells to produce a short, partially functional version of the needed SMN protein.
For the SMN protein to be fully functional, it has to include a section of genetic instructions known as exon 7. Sometimes, the protein that is created from the SMN2 gene includes the section created from exon 7 instructions. When this happens, a normal, full-length SMN protein is produced from the SMN2 gene.
A number of therapeutic strategies for SMA are based on increasing levels of full-length SMN protein. Some are based on changing the way the SMN2 gene works, while others have different mechanisms.
Some rare forms of SMA are not caused by a deficiency of SMN protein. These include X-linked SMA and SMA-LED.
Clinical trials
MDA is funding research that identifies, develops and tests strategies that restore sufficient levels of the needed SMN protein.
Two of the most exciting projects are potential therapies now being evaluated in human trials. The U.S. Food and Drug Administration (FDA) has granted both therapies fast track and orphan drug designations. A fast track designation allows for faster review of drugs that treat serious diseases and fill an unmet need, while orphan drug status provides economic incentives to companies developing treatments for rare diseases.
RG3039: RG3039 is a small-molecule compound designed to increase production of functional SMN protein using the instructions carried in SMN2. The drug, which currently is being evaluated in a phase 1b clinical trial, is in development through a collaboration between biotechnology firm Repligen and the global pharmaceutical company Pfizer. Launched in late 2012, the safety trial is testing multiple doses of RG3039 in 24 healthy adult volunteers.
Previous encouraging results for RG3039 were reported in April 2012, with findings showing that the drug was safe and well-tolerated in an earlier MDA-supported phase 1 clinical trial, also conducted in healthy volunteers. Data from the trial suggests that the drug reached and worked on its biological target, an enzyme called DcpS.
A $1.4 million grant from MDA is helping to support the phase 1b trial of RG3039; the grant also supported the earlier phase 1 trial and laboratory research required for advancing the compound to human testing. MDA's support builds on funding for this therapy by Families of SMA.
ISIS-SMNRx: This experimental antisense drug is being developed by biotechnology company Isis Pharmaceuticals. Antisense-based therapies block specific sections of genetic instructions, changing the way a cell constructs a protein; in SMA, the goal of antisense therapy is to change the way instructions from the SMN2 gene are interpreted so that full-length, functional SMN protein can be made. MDA-supported lab research contributed to development of ISIS-SMNRx.
A trial to test the safety and tolerability of multiple doses of the drug in children with SMA is ongoing, and a phase 2 clinical trial to test multiple doses of the drug in infants with SMA has opened in the United States and Canada. These ongoing trials follow encouraging results from an earlier phase 1 trial, reported in March 2013, showing that ISIS-SMNRx was safe and well-tolerated in children between the ages of 2 and 14 years with SMA. Although the trial was not designed to test efficacy, indications of improved muscle function were observed in trial participants who received the highest dose level of the drug.
Supporting basic research
Even though a great deal already is known about the SMA disease process, MDA-supported investigators in laboratories around the world continue to pursue basic research — the preclinical studies of underlying mechanisms and disease processes that lay the foundation for identifying promising therapy candidates.
Stasimon: A study recently found that increasing the activity of a gene called stasimon improved motor function in SMA disease models. The findings suggest that the stasimon gene could be a new therapeutic target.
Zinc finger protein 1 (ZPR1): Researchers found that adequate levels of a protein called zinc finger protein 1 (ZPR1) is associated with a milder form of the disease in a research mouse model of SMA. If the findings are corroborated, ZPR1 potentially could serve as a target for SMA therapy development; in addition, genetic testing to determine ZPR1 protein levels could help inform physicians and families about the likely disease course in affected individuals.
Therapies for all forms of SMA
Although a great deal of SMA research is aimed at increasing SMN levels, investigators don't yet know whether doing so after the onset of the disease will rescue nerve cells.
Therefore, some MDA-supported research is focused not on increasing SMN, but on improving muscle strength and function through other means. These non-SMN-based strategies hold promise for all forms of SMA, including X-linked SMA and SMA-LED.
Fasudil: A Canada-based research team has found that a drug called fasudil extended life span, improved function and increased the size of muscle fibers in mice with an SMA-like disorder. Fasudil did not increase levels of SMN protein, and the research team suggests that the effects may be the result of restoration of the typical development process of skeletal muscle.
MDA Resource Center: We're Here For You
Our trained specialists are here to provide one-on-one support for every part of your journey. Send a message below or call us at 1-833-ASK-MDA1 (1-833-275-6321). If you live outside the U.S., we may be able to connect you to muscular dystrophy groups in your area, but MDA programs are only available in the U.S.
Request Information