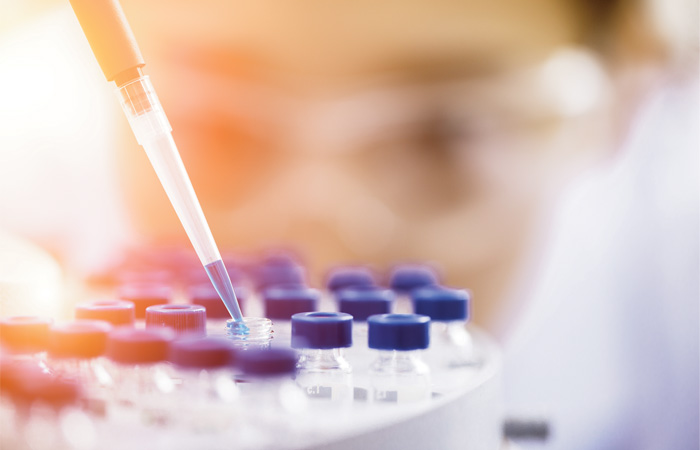 Tracking research updates and breakthroughs that help accelerate treatments and cures across MDA diseases
FDA Approves Radicava to Treat ALS: Clinical trial data indicate Radicava may slow decline in function 
The U.S. Food and Drug Administration (FDA) in May approved edaravone (brand name Radicava) to treat ALS. Under development by Mitsubishi Tanabe Pharma America, Radicava is the first drug to be granted FDA approval to treat ALS in the United States in more than 20 years.
Radicava is thought to work by relieving the effects of oxidative stress, which has been suspected to play a role in the death of nerve cells called motor neurons in people with ALS. (Oxidative stress is an imbalance between the production of free radicals and the ability of the body to counteract or detoxify their harmful effects with antioxidants.) Targeting this pathway could potentially preserve motor neuron health, which could in turn keep muscles functional for a longer period of time.
Efficacy of Radicava for the treatment of ALS was demonstrated in a pivotal phase 3 study that compared Radicava to placebo in 137 people with ALS. Over a period of 24 weeks, participants taking Radicava saw a decline of approximately five points on the ALS Functional Rating Scale Revised (ALSFRS-R), whereas those who took the placebo saw a decline of 7.5 points. Trial participants also continued on to a 24-week open label extension period in which the efficacy of Radicava was demonstrated again in those who received the drug for the entire 48 weeks.
MT Pharma America has created Searchlight Support, a patient access program for people with ALS who are prescribed Radicava. The program offers personal case management, reimbursement support and 24/7 clinical support. To learn more, contact Searchlight Support at 844-772-4548 and sign up to receive Radicava updates. 
Phenotype, Genotype & Biomarkers in ALS and Related Disorders (PGB) Study Seeks Participants: Study results may help uncover biomarkers that could inform therapy development
Researchers are looking for people to participate in a clinical study designed to help scientists better understand the relationship between the phenotype (disease characteristics) and genotype (genetic makeup) of ALS and related diseases.  
The CReATe Consortium's PGB study is a longitudinal observational study — a type of study in which investigators collect information at multiple time points from a group of participants according to a protocol or research plan. Unlike a clinical trial, the PGB study does not offer an experimental treatment or intervention, but genetic testing is performed and participants may choose to learn the results. 
Data from the study could be used to develop and validate biomarkers that may help inform therapy development for these disorders.
Each participant's involvement in the study is expected to last 18 to 24 months and requires participants to make a visit to one of the study sites every three to six months. In order to be eligible to participate, individuals must have a diagnosis of ALS or a related neurodegenerative disorder, be able and willing to comply with study procedures and meet other criteria.
To learn more about the PGB study, including complete inclusion and exclusion criteria, visit ClinicalTrials.gov and enter NCT02327845 in the search box, or contact Sumaira Hussain, CReATe Project Manager, at 844-837-1031 or projectcreate@med.miami.edu. 
Encouraging Trial Data Reported for Masitinib: ALS drug aims to slow disease progression 
AB Science has reported encouraging topline trial results from its completed phase 2/3 study in Europe of the experimental drug masitinib in ALS.
Masitinib inhibits the activity of an enzyme called a tyrosine kinase — a type of protein that acts as an "on" or "off" switch for many cellular functions. It's designed to work by targeting cells called microglia, potentially reducing these cells' ability to initiate an inflammatory response during the course of ALS. Targeting these cells may help motor neurons survive longer, which could in turn keep muscles functional for a longer period of time and slow the progression of the disease. 
In the trial, 394 patients were randomly assigned to groups and treated with low-dose masitinib in combination with riluzole, high-dose masitinib in combination with riluzole or placebo in combination with riluzole. After 48 weeks, there was a significant difference in patient function between participants in the trial who were treated with the highest dose of masitinib versus those on placebo.  
AB Science has said it expects to begin a confirmatory study for masitinib later in 2017. In addition, the company is working with the FDA to determine next steps for development and potential commercialization of the drug in the United States.
To read about MDA's current ALS-related research efforts, visit MDA's Grants at a Glance section.
Participants Sought for Microbiome ALS Study: Improved understanding of the bacteria living in the gut could lead to development of ALS treatments
Researchers are looking for people with ALS and healthy volunteers to participate in the Microbiome Assessment in People with ALS (MAP ALS) study, sponsored by the Neurological Clinical Research Institute at Massachusetts General Hospital (MGH). 
No studies have previously examined whether the overall composition of bacteria in the gut, or specific types of bacteria, are associated with ALS. The goal of MAP ALS is to develop preliminary data on the interplay between bacteria in the gut and its potential influence on the onset and course of neurodegenerative diseases. In addition, the researchers hope to find unique biological markers that could be used to develop new therapies.    
Participants will provide clinical information and participate in a one-time stool collection. Those with ALS will have the option to participate in up to two additional brief visits (three months and six months after the first visit) at which only clinical information will be collected.
In order to be eligible to participate, individuals must be at least 18 years old and meet other eligibility criteria. The trial site is located at MGH in Boston, but stool sample collection will be done at home. Participants do not need to visit MGH to enroll in this study. 
To learn more about this trial, contact study coordinator Maryangel Jeon at 617-724-9196 or mjeon2@partners.org.
Neuraltus Trial Seeks Participants: Trial will test whether NP001 can slow progression of signs and symptoms in ALS
Researchers are looking for people to participate in a phase 2 clinical trial, sponsored by Neuraltus Pharmaceuticals, that is designed to test whether the investigational drug NP001 slows progression of signs and symptoms in ALS. NP001 is designed to exert its effect by converting activated inflammatory white blood cells known as macrophages back to their normal state.
In the study, which is expected to last approximately seven months, participants will receive treatment with either NP001 or placebo and will be required to visit the study site approximately 23 times. Study investigators will measure the change from baseline in score on the ALS Functional Rating Scale-Revised, a scale that enables physicians to evaluate an ALS patient's degree of functional impairment. They also will assess change in pulmonary function, time to tracheostomy and change in levels of blood inflammatory biomarkers.
Participants must have a diagnosis of ALS with onset of ALS-related weakness less than three years prior to the first dose of study drug and meet additional criteria. Trial sites are located across the United States. Travel support may be available.
To learn more about this trial, including site locations and complete inclusion and exclusion criteria, visit ClinicalTrials.gov and enter NCT02794857 in the search box, or go to the Neuraltus trial site. You also may contact study coordinator Frances Faurot at 415-912-1981 or ffaurot@neuraltus.com.
Participants Sought to Test Beetroot Juice: Investigators will assess effects of beetroot juice on muscle 
Researchers are looking for people to participate in a clinical trial, sponsored by Cedars-Sinai Medical Center, to test the safety and efficacy of beetroot juice extract in people with BMD. 
Beetroot juice is rich in molecules called nitrates, which are converted to nitric oxide in the body. Study researchers will assess whether increased levels of nitric oxide produced in the body after consuming beetroot juice extract cause an increase in blood flow to muscle.
In the phase 1 open label study, all participants will receive treatment with beetroot juice orally or via intravenous injection. Study investigators will assess whether treatment has positive effects on blood flow and handgrip strength. 
Participants will be asked to make up to three clinic visits. Medical tests performed during each visit may include contrast-enhanced ultrasound, EKG and handgrip testing. 
To be eligible to participate, individuals must be ages 18 to 60, have a diagnosis of BMD and meet additional criteria. This study is recruiting at Cedars-Sinai Medical Center in Los Angeles. Travel and hotel accommodations may be provided for those who must travel to the test site for clinic visits. 
For additional information on travel and accommodations or to inquire about participation, contact Dr. Matthew Hakimi at 310-248-8080. To find more information about the study, visit ClinicalTrials.gov and enter NCT02653833 in the search box.  
HT-100 Back on Track: FDA gives Akashi Therapeutics green light to resume clinical development
Akashi Therapeutics has announced that the U.S. Food and Drug Administration (FDA) has cleared the way for the company to resume clinical development of HT-100 in boys with DMD. 
The news comes a year after Akashi suspended dosing and enrollment in the phase 1b/2a HALO clinical trial to test HT-100 in DMD after a trial participant experienced a medical emergency and later passed away. 
The company has said it plans to launch a new study, called HALO-DMD-04, as quickly as possible and noted that it is in discussions with potential investors and development partners regarding clinical development and commercialization of HT-100.
HT-100 is a delayed-release, orally delivered, small molecule drug candidate designed to reduce fibrosis and inflammation and promote healthy muscle regeneration in DMD patients, regardless of genetic mutation. It potentially could be used on its own or in conjunction with other treatments.
MDA has contributed more than $1 million toward the development and testing of HT-100 as a therapy for DMD.  
FDA Will Review Translarna for DMD: Translarna potentially could help approximately 13 percent of boys with DMD
PTC Therapeutics has reported that the FDA will review its investigational drug ataluren (brand name Translarna) for the treatment of some forms of DMD. An FDA decision on the drug is expected Oct. 24, 2017.
Translarna is under development by PTC to treat DMD caused by a type of genetic mutation known as a "nonsense mutation" or "premature stop codon." This type of mutation results in production of a protein that is not complete and therefore not functional.
A "read-through" drug, Translarna is designed to act by changing the way muscle cells interpret genetic information, coaxing them to produce dystrophin protein despite the presence of a nonsense mutation in the DMD gene. The drug, which is taken by mouth, may help approximately 13 percent of people with DMD. 
MDA has contributed nearly $3 million toward Translarna's development and phase 2 clinical testing.
Vamorolone Gets Fast-Tracked: 'Dissociative steroid' may convey the same benefits as traditional steroids without unwanted side effects
The investigational drug vamorolone (formerly VBP15), under development by ReveraGen BioPharma, has received FDA fast track designation for the treatment of DMD. This designation could speed the review of efficacy and safety data for vamorolone in boys with DMD, potentially leading to more rapid regulatory approval. 
Vamorolone, a "dissociative steroid," is an anti-inflammatory compound that researchers hope will convey the same benefits of traditional glucocorticoids, such as prednisone and deflazacort (brand name Emflaza), without the unwanted side effects — including stunted growth, insulin resistance and weight gain — of those drugs. In clinical trials, glucocorticoid steroids have been shown to benefit DMD patients, but many find the side effects to be burdensome or intolerable.
MDA grants totaling nearly $3 million supported preclinical development and validation of the drug, as well as phase 1 clinical trial testing to evaluate safety and tolerability in healthy adult volunteers.
Encouraging Trial Data Reported on Resolaris in FSHD and LGMD: Data confirmed a favorable safety profile and increased muscle function 
Results reported by aTyr Pharma on the company's phase 1b/2 clinical trial to test Resolaris in people with early-onsetFSHD and LGMD type 2B suggest the drug is safe and shows potential signals of clinical benefit. 
Resolaris is derived from a naturally occurring protein released by human skeletal muscle cells. It may provide therapeutic benefit to people affected by rare myopathies with excessive immune cell involvement.
Analysis from the recent trial showed that Resolaris was generally well-tolerated across all doses tested. After 14 weeks of treatment with Resolaris, 78 percent of trial participants with LGMD2B and 50 percent of those with FSHD demonstrated increased muscle function as measured by manual muscle test (MMT) scores. Due to small trial size, additional studies will be required to confirm efficacy. 
In January, the U.S. Food and Drug Administration (FDA) granted fast track designation for Resolaris in LGMD2B, and in February it was also given orphan drug status. The drug was granted fast track designation to treat FSHD in October 2016.
The company indicated it believes the new data are supportive of further development of Resolaris for rare muscular dystrophies.
FDA Will Review Soliris for MG: Study results have demonstrated clinically meaningful improvements in patients treated with Soliris 
Alexion Pharmaceuticals has announced that the U.S. Food and Drug Administration (FDA) will review its investigational drug eculizumab (brand name Soliris) for the treatment of refractory generalized MG. An FDA decision on the drug is expected on or before Oct. 23, 2017.
Soliris is a terminal complement inhibitor that targets a part of the immune system called the complement system, which is responsible for helping antibodies clear damaged cells and potentially toxic microbes that could cause infections. In MG, antibodies whose job it is to target these toxic pathogens, instead inappropriately recruit the complement system and target the space across which nerve fibers transmit signals to muscle fibers, called the neuromuscular junction (NMJ). Soliris is thought to work in MG by inhibiting the complement pathway to prevent NMJ destruction.
If approved, Soliris could address a significant unmet need for patients with refractory generalized MG who have largely exhausted conventional therapy.
Promising Results in Phase 1 SMA Gene Therapy Trial: Treatment was associated with an increase in survival rate 
AveXis has announced encouraging results from its completed phase 1 trial to test the investigational therapy AVXS-101 in infants with type 1 SMA. Treatment with the therapy was associated with an increased survival rate compared to the normal course of the disease and the achievement and maintenance of motor milestones infants with type 1 SMA normally would not be expected to achieve — such as head control, the ability to roll and the ability to sit with assistance.
SMA is caused by a loss of the SMN1 gene, which results in a deficiency of SMN protein. AVXS-101 contains the SMN1 gene, which produces the SMN protein, encased in the shell of a type 9 adeno-associated virus (AAV9 "vector") that serves as a "gene transfer" or "gene therapy" delivery vehicle. 
AveXis plans to initiate two new trials in the United States during the second half of 2017. One will test AVXS-101 in infants with type 1 SMA, and the second will test the therapy in children with type 2 SMA.
MDA Resource Center: We're Here For You
Our trained specialists are here to provide one-on-one support for every part of your journey. Send a message below or call us at 1-833-ASK-MDA1 (1-833-275-6321). If you live outside the U.S., we may be able to connect you to muscular dystrophy groups in your area, but MDA services are only available in the U.S.