Tadalafil Trial in Becker MD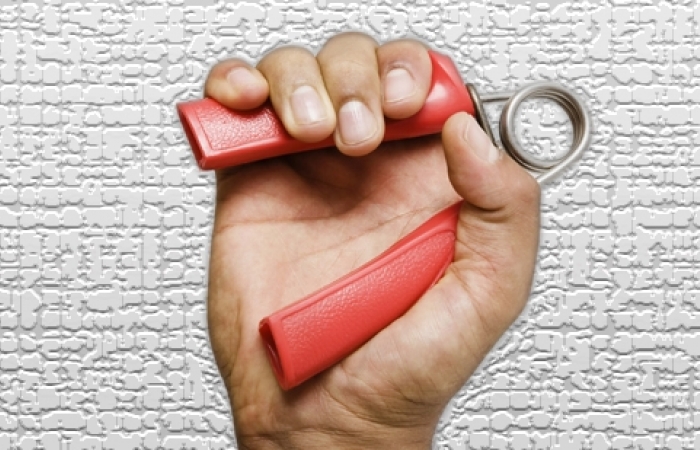 The vasodilating drug tadalafil (Cialis) will be tested in men with Becker muscular dystrophy to see if it improves blood flow to forearm muscles

 
Update (Oct. 8, 2012): This story has been updated to reflect that the tadalafil trial in BMD has been slightly revised and is now open. In June 2012, it had temporarily closed to new participants. The investigators say the revised trial design was necessary because they were unable to obtain access to the MRI machine for the time periods that were necessary in the first design.
The oral drug tadalafil (brand name Cialis), commonly used to treat erectile dysfunction, is being tested in an MDA-supported trial to see whether it can improve blood flow to forearm muscles in adults with Becker muscular dystrophy (BMD). 
In 2008, an MDA-supported study in mice with dystrophin deficiency -- the underlying cause of BMD and the related disease Duchenne muscular dystrophy (DMD) -- found a drug similar to tadalafil improved exercise tolerance, probably by relaxing blood vessels and enhancing blood flow to muscles (see Blood-vessel narrowing implicated in exercise-related fatigue). A different MDA-supported group that year found another such drug significantly improved heart function in dystrophin-deficient mice (see Viagra improved heart function in DMD mice).
About tadalafil
Tadalafil, marketed by Eli Lilly under the brand name Cialis, belongs to a class of drugs known as phosphodiesterase inhibitors. Viagra also belongs to this group.
Inhibiting phosphodiesterase type 5 (PDE5), the specific action of tadalafil, relaxes the smooth muscles that line blood vessels by enhancing the release of nitric oxide from nerve terminals and blood-vessel cells. This action, which enhances penile erection, may also improve blood flow to skeletal muscles and the heart.
About the new trial
MDA has awarded a grant of approximately $1 million to Ronald Victor, a cardiovascular disease specialist at Cedars-Sinai Medical Center in Los Angeles, where the 48-person, short-term trial will take place.
In the first phase of the study, men ages 18-55 with and without BMD will undergo blood chemistry tests, DNA analysis, MRI scans of the forearm muscles before and after handgrip exercise, and ultrasound studies of blood flow before and after handgrip exercise. This initial phase of the study will establish differences in these results between the BMD and non-BMD participants and determine which BMD-affected participants meet study criteria for the second (medication) phase.
In the medication phase of the trial, 24 men with BMD will repeat the testing after receiving two tadalafil pills on two consecutive days and on another day after receiving two placebo pills. The baseline evaluation day and the two study periods will each be separated by at least two weeks.
The study is currently recruiting participants with and without BMD who meet study criteria. See Tadalafil in Becker Muscular Dystrophy.
MDA Resource Center: We're Here For You
Our trained specialists are here to provide one-on-one support for every part of your journey. Send a message below or call us at 1-833-ASK-MDA1 (1-833-275-6321). If you live outside the U.S., we may be able to connect you to muscular dystrophy groups in your area, but MDA programs are only available in the U.S.
Request Information