Keeping Families at the Heart of MDA's Mission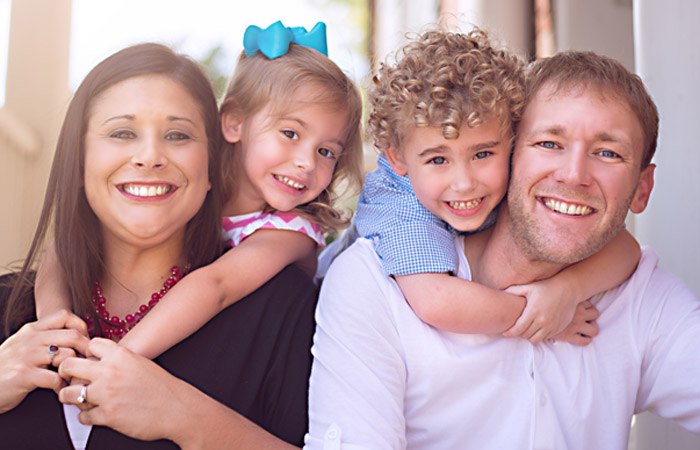 A Message from MDA
This is a busy and productive time for MDA and the families we serve. The unprecedented approval of three new drugs in six months to treat diseases in our program — after many years of investments with no new drugs — is proof that this is a time of great momentum in neuromuscular research. 
At MDA, we're building on this progress as we push to do more to help families like yours in hometowns across America. As proof of our commitment to keep you at the heart of everything we do, here are some updates on new initiatives we're developing for you and your family: 
Research grants: MDA recently awarded 29 new research and development grants with a total funding commitment of more than $7 million — thanks to all our fundraisers who worked so hard to raise these dollars — to support scientists who can unlock treatments and cures. Dozens of promising therapies are underway right now, and we will continue to help move these potential treatments toward the finish line. Read Keeping Up the Momentum to learn more about MDA's commitment to finding breakthroughs across all neuromuscular diseases. 
MDA Scientific Conference: In March, more than 500 medical and scientific leaders working to help drive scientific and therapeutic advances and discoveries gathered at MDA's biennial conference. Experts in the field shared their research and exchanged ideas to keep moving the needle for families living with neuromuscular diseases. To learn more, read A Deep Dive into the Science of Neuromuscular Diseases: MDA's Scientific Conference Brings Researchers Together to Share Ideas, Talk Shop and Of Mice and Scientists: Joe Akmakjian Reports from the 2017 MDA Scientific Conference for a wrap-up of the conference from MDA's National Ambassador.
Clinical trial finder tool: We are making it easier for families to participate in clinical trials, which play a key role in the discovery and development of new treatments. MDA's new clinical trial finder tool is designed to make it easier for families to find clinical trials for which they may be eligible. We encourage you to visit the website to find trials near you and to explore additional resources. 
National Community Advisory Committee: This month, our new 15-member advisory committee will meet for the first time in Washington, D.C. The committee comprises individuals with neuromuscular disease, siblings and parents, who will share their experiences to help inform and guide MDA's programs, offerings and direction.
MDA Public Policy & Advocacy Conference: On April 23-25, individuals and families will come together in Washington, D.C., at MDA's first public policy and advocacy conference, which will focus on advocating for policies and programs important to the neuromuscular disease community. Learn more about how you can participate and make your voice heard — even if you're unable to attend — by visiting the Advocacy Conference page and by signing up to be an MDA Advocate today.
MDA Summer Camp: MDA Summer Camp kicks off across the country next month, and our staff and volunteers are gearing up to help provide kids with the experience of a lifetime in a barrier-free environment where independence and personal development are valued and supported. MDA Summer Camp is a place where kids can truly live unlimited. Read Summer Strong to learn about a young camper who formed lasting bonds with her camp counselors and how her camp family impacts her life.  
Get involved: Find your passion, and get involved in the MDA community in a way that's meaningful for you. Learn more at mda.org/get-involved.
We can't do any of this without you! Thank you for your continued partnership, volunteerism and financial support to make our shared progress possible. 
MDA Resource Center: We're Here For You
Our trained specialists are here to provide one-on-one support for every part of your journey. Send a message below or call us at 1-833-ASK-MDA1 (1-833-275-6321). If you live outside the U.S., we may be able to connect you to muscular dystrophy groups in your area, but MDA programs are only available in the U.S.
Request Information