MDA Research: Keeping Up the Momentum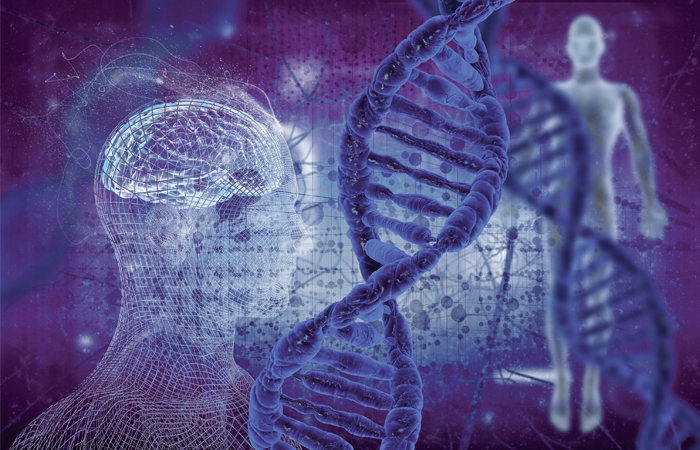 Following the approval of three drugs in six months, new MDA grants push for more progress
What are the effects of steroids on muscle repair in patients with Duchenne muscular dystrophy (DMD)? How can gene therapy impact people with Charcot-Marie-Tooth disease (CMT)? Will identifying biomarkers cut down on the need for muscle biopsies for those with myotonic dystrophy (DM)?
These are some of the pressing questions researchers in the neuromuscular disease field are asking — and MDA is providing support to help them find answers. Our latest efforts include the award of 29 new research and development grants to support scientists working to bring treatments and cures to MDA families.
MDA's research program has scored some big wins recently, with three drugs that can trace their origins to MDA research grants having received FDA approval. In September, the U.S. Food and Drug Administration (FDA) approved Exondys 51 for the treatment of some forms of DMD. In December, Spinraza was approved to treat kids and adults with spinal muscular atrophy (SMA). And in February, the FDA approved Emflaza to treat DMD, regardless of the genetic mutation underlying the disease. 
That's why we are so optimistic about this new round of funding — because we know that any project could lead to the development of a drug that will go on, like the three we've seen in recent months, to become available treatment options for families. 
Toward treatments and cures
Some of the new awards are co-funded by MDA and other organizations, and reflect our efforts to strengthen partnerships and work together on shared goals.
For this latest round of awards, MDA reviewed 187 applications and had sufficient funds to approve funding for approximately 15 percent of them — 29 grants with a total funding commitment of more than $7 million. Here are some highlights:
• Mattia Quattrocelli, at the Center for Genetic Medicine, Northwestern University – Chicago, was awarded an MDA development grant totaling $180,000 over three years to study the effects of glucocorticoids on muscle repair and regeneration in DMD. The work, co-funded by the American Association of Neuromuscular & Electrodiagnostic Medicine Foundation for Research and Education, is expected to help improve glucocorticoid-based treatment strategies in DMD. 
• James Novak, postdoctoral associate at Children's Research Institute, Children's National Health System in Washington, D.C., was awarded an MDA development grant totaling $180,000 over three years to examine why exon skipping drugs are most effective at getting to muscles that are actively undergoing repair. The work, co-funded by the Hearst Foundation, is expected to help optimize the effectiveness of exon skipping therapies in DMD.
• Kleopas Kleopa, professor and senior consulting neurologist at the Cyprus Institute of Neurology and Genetics, Cyprus School of Molecular Medicine, in Nicosia, Cyprus, was awarded an MDA research grant totaling $119,999 over a period of two years to test whether gene therapy treatment after disease onset could lead to functional improvements in CMT1X, the second most common form of CMT. The grant is co-funded by the CMT Association. (See "Running for Research" to learn more about this study.)
• Henry Kaminski, Meta A. Neumann Professor and Chair of the department of neurology at George Washington University in Washington, D.C., was awarded an MDA research grant totaling $367,187 over three years to test a therapeutic strategy in cell and rat models of myasthenia gravis (MG), with the intent to demonstrate the feasibility of the approach and then move to human clinical trials.
• Thurman Wheeler, at Massachusetts General Hospital in Boston, was awarded an MDA research grant totaling $330,000 over three years to develop biomarkers in blood or urine that will reduce the need for muscle biopsies to measure disease progression and drug effectiveness in myotonic dystrophy and other neuromuscular disorders.
At MDA, we know that successes like the approvals of Exondys 51, Spinraza and Emflaza are the result of a number of different contributions that come together at just the right time and in just the right way. 
All of the new grants have the potential to lead to breakthroughs that will improve the lives of the individuals and families we serve.
MDA's current research commitment totals more than 150 research projects around the world, each of these a step forward toward treatments and cures.
Supporting groundbreaking science
As an umbrella organization, MDA is harnessing the power of a big-picture approach in our search to find the breakthroughs that will lead to treatments and cures. 
We support the world's best scientists who are working on the best science — research that has the potential to make an impact across the boundaries of all the diseases in our program. 
With research investments totaling more than $1 billion over the last six decades, MDA's fingerprints are on nearly every major advance in neuromuscular disease research, and with these new awards we are continuing to fund the science that will change the neuromuscular disease landscape, usher in progress and make a difference in the lives of our families and loved ones. 
---
Looking for More?
Check out New Research, Supported by MDA and the CMT Association, Examines Gene Therapy in CMT to learn about a new grant under a partnership with the CMT Association. And, be sure to visit MDA's Grants at a Glance section to learn about the 150 research projects were supporting worldwide.
MDA Resource Center: We're Here For You
Our trained specialists are here to provide one-on-one support for every part of your journey. Send a message below or call us at 1-833-ASK-MDA1 (1-833-275-6321). If you live outside the U.S., we may be able to connect you to muscular dystrophy groups in your area, but MDA programs are only available in the U.S.
Request Information