An internship provides on-the-job training and a path to employment
For Victoria Haire, landing a summer internship in the Dallas MDA office this year wasn't simply a way to see what it was like to work in the business world; it was life-changing.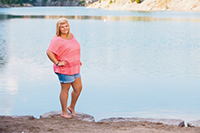 Haire, who hails from Louisville, Ky., was diagnosed with limb-girdle muscular dystrophy (LGMD) at age 5. As part of her five-week internship with MDA, she got to work in an MDA Care Center alongside MDA's family care specialists. "I knew right in that moment that this is what I need to do," says Haire, 21, a University of Southern Illinois student studying communications with a minor in social work. "I texted my parents on the first day and said, 'This is my calling.'"
Internships help both students and career-changers learn how different companies or industries work and gain on-the-job training. Identifying, applying for and succeeding at internships help build a foundation for seeking employment and launching a career. 
Getting started
Haire landed her internship by contacting the Dallas MDA office during the school year and asking what opportunities were available over the summer. 
"The experience was invaluable because it confirmed where I want to be and what I want to do," she says. "It made a mold for my career. I have one more year of school, then I want to get back down there to try to get into my dream job, which would be a family care specialist working with individuals and families one-on-one."
For people like Haire who have a good idea of the industry or organization they want to join, reaching out directly to ask about opportunities is a great way to land an internship. But for those who want to explore their options, there are a variety of national and local programs that match employers with people looking to gain job experience — some specifically for individuals with disabilities. 
These include the Emerging Leaders Internship Program for College Students with Disabilities, run by the National Business & Disability Council (NBDC) at the Viscardi Center. This year, NBDC placed interns with 28 Fortune 1000 companies, including Merck, General Motors and SpaceX. Michael J. McGowan, a corporate services specialist with NBDC, says the program "provides [interns] with meaningful leadership development and networking opportunities that enable them to get their foot in the door for employment." Meanwhile, corporate partners have told McGowan that they are impressed by the caliber of students they meet through the program.
Although it is not a traditional internship, the US Business Leadership Network's (USBLN) Rising Leadership Mentoring Program offers another way for individuals with disabilities to get started. This program pairs individuals with disabilities with professionals from corporations ranging from Aetna to Southwest Airlines for six-month-long mentorships. Mentees get career guidance from their mentors and access to unique professional development and networking opportunities. "Mentorship has a direct relationship with employment opportunities," says Elaine Kubik, director of marketing and communications at USBLN. "In 2016, over half of our mentees had received employment by the end of the year." 
Finding opportunities
In some cases, employers come to college campuses to recruit applicants for their internship programs. Chris Anselmo, 31, earned his MBA from Boston College in 2016. Shortly after starting the program, Anselmo learned about a finance-based summer internship program with Pfizer, one of the largest pharmaceutical companies in the United States. After an interview with a campus recruiter, he was invited to interview at Pfizer's headquarters in midtown Manhattan.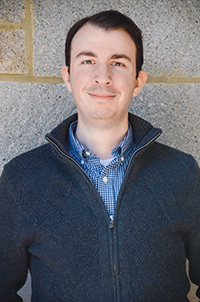 In both interviews, Anselmo, who has a form of distal myopathy called Miyoshi myopathy, cited his experience with a disability. "I talked about why I was interested in health care through my own experience navigating the industry," he says. "I was able to leverage that experience and use it to my advantage."
A few weeks later, Pfizer offered him an internship at their headquarters for the following summer.
"Then it became real, and I had to think it through," Anselmo says. At the time, he used crutches and leg braces to compensate for his diminished muscle strength. Living and working in Manhattan would be a challenge. But Anselmo had always wanted to live in New York City, and taking the internship allowed him to do so without making a long-term commitment. 
He talked to the hiring manager about accommodations once he was offered the job. "I made it known that I couldn't do a lot of walking, and that I wanted to have a place where I could get off the elevator and plop into a chair," he says. Pfizer also provided a specialized chair so he could sit comfortably.
During the two-month internship, Anselmo learned a lot and found that his duties took him all over the multistory Pfizer building. "I'd come home and be fulfilled but exhausted," he says. "It wore me down a bit, but it was still a unique and exciting experience." 
Today, Anselmo is working as an independent consultant and believes that the knowledge he gained in that internship will continue to help him personally and professionally.
"Doing my internship gave me a ton of confidence — it was one of the most challenging things I ever did," he says. "Now, when I have future challenges, I can refer back and say, 'If I could do that, then I can do this.'" 
Read more about Chris Anselmo's internship experience and the valuable lessons he learned inside and out of the office in Changing Directions.
Cheryl Alkon is a freelance writer based in Massachusetts.
---
Finding an Internship
Although some programs hire interns throughout the year, summer is high season for internships. Many organizations begin accepting applications the fall prior and continue through the spring. Start your search with these programs and resources.
Emerging Leaders Internship Program for College Students with Disabilities, run by the National Business & Disability Council (NBDC) at the Viscardi Center, places undergraduate and graduate college students with disabilities into paid internships with Fortune 1000 companies across the country. Applications are accepted year-round, but most companies recruit in the fall.
Entry Point, a program of the American Association for the Advancement of Science, recruits students with disabilities to fill internship opportunities in the STEM fields. Applications are accepted in the fall.
Lime Connect Fellowship Program matches students who have disabilities with summer internships at Lime Connect's corporate partners. Applications are accepted year-round.
MDA, an equal opportunity/affirmative action employer, is committed to recruiting, hiring and promoting people with disabilities and veterans. Career opportunities, including internships, are listed at mda.jobs.net.
Project SEARCH includes internships as part of a comprehensive program to help high school students with significant disabilities transition to meaningful employment and adult life. Applications are accepted in winter and spring.
Rising Leadership Mentoring Program, offered by the US Business Leadership Network (USBLN), pairs individuals with disabilities with business professionals for six-month mentorships. USBLN also offers the Rising Leadership Academy, a free two-day networking and career readiness program. Applications for both programs are accepted in the fall.
MDA's Young Adult Employment Resources
MDA is committed to supporting young adults through resources, community-building and programming as they pursue education, employment and independent living. Check out the Employment Resources page, which includes internship resources.
MDA Resource Center: We're Here For You
Our trained specialists are here to provide one-on-one support for every part of your journey. Send a message below or call us at 1-833-ASK-MDA1 (1-833-275-6321). If you live outside the U.S., we may be able to connect you to muscular dystrophy groups in your area, but MDA programs are only available in the U.S.
Request Information