SMN Gene Transfer Benefits Mice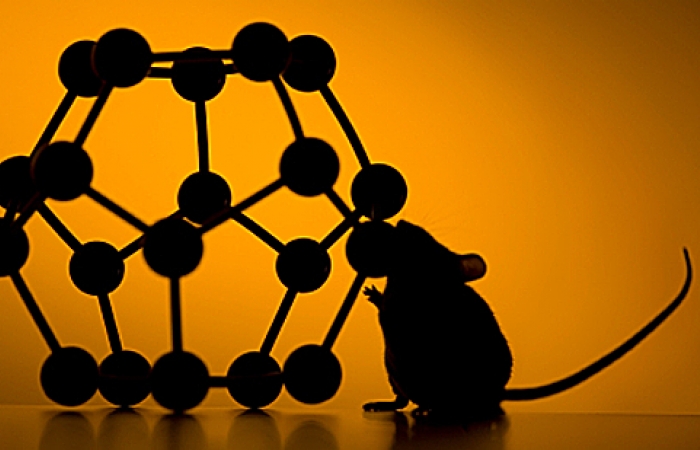 British researchers report injections of SMN genes significantly increased life span in mice with a disease resembling spinal muscular atrophy

 
A research group from the University of Sheffield in the United Kingdom has found that mice with a disease mimicking human spinal muscular atrophy (SMA) benefited significantly from intravenous transfer of the gene for the SMN (survival of motor neurons) protein. The mice lived significantly longer than untreated mice of the same type.
Mimoun Azzouz, a professor of translational neuroscience at Sheffield University, and colleagues, presented their findings April 14, 2010, at the annual meeting of the American Academy of Neurology (AAN), held in Toronto.
These encouraging results are similar to those published in February by a U.S.-based team. (See Gene Therapy Rescues Mice With SMA.)
About the new findings
Mice with a genetic defect very similar to that which causes human SMA, allowing them a life span of about two weeks without treatment, lived significantly longer after therapy with the SMN gene encased in a type 9 adeno-associated virus (AAV9).
Some were still alive nearly 12 weeks after treatment with a single intravenous injection of the new genes. However, the investigators noted, others died of sudden breathing problems and enlarged hearts, which may have been side effects of the gene therapy.
Less severe undesirable effects included hyperactivity, shorter than normal tails, and some destruction of tissue on the tips of the ears.
The researchers said they plan to start testing SMN gene transfer in humans with SMA in the near future.
Meaning for people with SMA
These results, coupled with the recent results from the U.S. group, bode well for gene transfer therapy in SMA. However, the mouse studies have raised some safety concerns, and further testing will be needed before researchers will likely be permitted by regulatory agencies to proceed to trials in SMA patients.
MDA Resource Center: We're Here For You
Our trained specialists are here to provide one-on-one support for every part of your journey. Send a message below or call us at 1-833-ASK-MDA1 (1-833-275-6321). If you live outside the U.S., we may be able to connect you to muscular dystrophy groups in your area, but MDA programs are only available in the U.S.
Request Information