Searching for Answers Across Diseases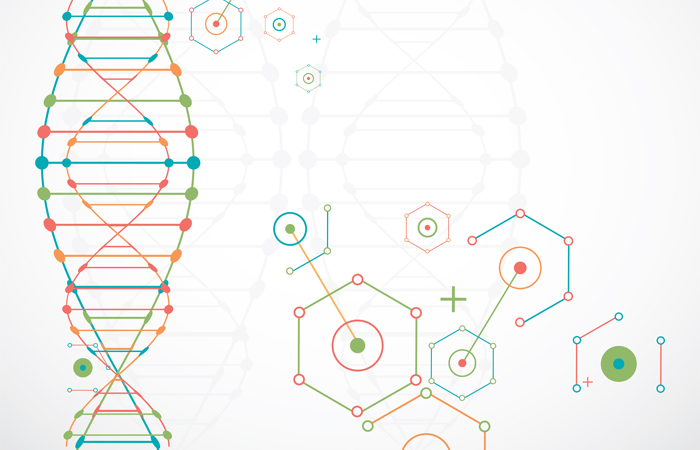 MDA's latest round of grants pushes science toward treatments and cures
MDA's research progress during the first quarter of 2016 includes a solid step aimed at accelerating treatments and cures for muscular dystrophy, ALS and related muscle-debilitating diseases in its program. In February, MDA announced the award of 41 new research, development and research infrastructure grants totaling nearly $11 million. The grants cover projects that take aim at more than a dozen specific diseases under MDA's umbrella and are expected to spur advances across the broad
range of diseases MDA covers.
The $11 million commitment, MDA's largest such award in three years, underlines MDA's dedication to investing in research across diseases with the expectation that increased understanding in one disease will inform progress and lead to research and medical breakthroughs in other disease spaces. 
Covering all the bases
Importantly, a number of different angles come into play in the search for treatments and cures.
MDA's 41 new grant awards strengthen its research commitment in several areas, all critical to composing a comprehensive framework within which drug development can succeed. The key focus areas addressed by the new research projects include:
• elucidation of disease mechanisms
• determination of disease causes
• generation of new research models and tools
• identification and validation of new drug targets 
• development of biomarkers
• support of young investigators 
• collaboration with biotech and industry 
Taking a closer look 
Kim Staats, a postdoctoral researcher at the University of Southern California in Los Angeles, was awarded an MDA development grant to study potential causes for sporadic amyotrophic lateral sclerosis (ALS). Using a cutting-edge approach to identify genetic contributors in sporadic ALS, Staats has found a new gene called SEC14L5 with ties to C9ORF72, the most common cause of familial ALS. Now she will elucidate the role of an identified SEC14L5 mutation in motor neuron death in ALS, increasing understanding of ALS disease mechanisms and facilitating the development of therapeutic strategies.
Susan Hamilton, L.F. McCollum Chair in Molecular Physiology at Baylor College of Medicine in Houston, was awarded an MDA research grant to further define the molecular mechanisms underlying central core disease (CCD) and other ryanodine receptor (RyR1)-related myopathies, and develop new treatments. Hamilton will test three different types of therapeutic interventions in two mouse models of CCD. Since the two mouse models demonstrate different ways that mutations in RyR1 can lead to dysfunction, and the three drugs are already approved for use or currently in clinical trials for other diseases, these studies could lay the groundwork for rapid development of therapies in CCD and other RyR1-related myopathies.
Gabsang Lee, assistant professor in the department of neurology at Johns Hopkins University in Baltimore, was awarded an MDA research grant to create a human cellular model of Duchenne muscular dystrophy (DMD). Using stem cells derived from blood, he will generate patient-specific muscle cells, confirm that the cells accurately reflect the disease, and validate the utility of the cells using drug screening and gene knockout. Such a "DMD-in-a-dish" model could facilitate fast and accurate testing of investigational therapies.
Peter Jones, associate professor in cell and developmental biology and neurology at University of Massachusetts Medical School in Worcester, was awarded a research grant to develop a mouse model for facioscapulohumeral muscular dystrophy (FSHD). Jones and colleagues have engineered a mouse model that contains the human DUX4 gene, based on the widely accepted understanding that FSHD is caused by increased expression of the gene. Now the team will work to develop different versions of the mouse to represent various levels of human FSHD disease severity. Successful completion of the project will provide the FSHD field with valuable tools for understanding what happens in the disease and for preclinical screening of different classes of potential therapies aimed at DUX4 and downstream targets.
Pradeep Reddy Dubbaka Venu, a research associate at the Salk Institute for Biological Studies, La Jolla, Calif., was awarded an MDA development grant to test a potential method for preventing transmission of mitochondrial myopathies by selective elimination of defective mitochondrial DNA in oocytes (immature egg cells). The approach involves using enzymes called nucleases to act as "molecular scissors" that are able to precisely enter mitochondria and specifically identify and eliminate mutated mitochondrial DNA. The feasibility of the approach has been demonstrated in mouse embryos, where it successfully prevented the transmission of targeted mitochondrial DNA to the next generation. Dubbaka Venu and colleagues will test the safety and efficacy of the approach in human oocytes from mitochondrial disease patients. If successful, this work could lead to the first-in-history correction of genetic diseases at the oocyte level and the potential eradication of mitochondrial diseases. 
Tamar Sztal, a postdoctoral fellow at the School of Biological Sciences, Monash University, in Melbourne, Australia, was awarded an MDA development grant to screen more than 1,200 FDA-approved drugs in a zebrafish model of nemaline myopathy to determine which are most effective at increasing muscle function and reducing disease severity.
Steve Cannon, professor of physiology at the David Geffen School of Medicine at the University of California, Los Angeles, was awarded an MDA research grant to investigate the underlying mechanisms in periodic paralysis. Preliminary studies in research models have revealed a profound loss of muscle force within minutes of recovery from exposure to high carbon dioxide levels, which Cannon and colleagues suggest may be a surrogate for the exercise-induced attacks of weakness that occur in patients. Cannon and his team will strategically select drugs that may block this process, and will test the potential of these drugs to foreshorten or prevent attacks of periodic paralysis.
Chris Lorson, professor of veterinary pathology, and molecular biology and immunology at the University of Missouri in Columbia, was awarded an MDA research grant to optimize an approach currently in clinical trials for spinal muscular atrophy (SMA) by delivering an enhanced form of drug combined with other potential synergistic therapies. This work could provide evidence for an innovative combinatorial approach to SMA that would address a broad range of patient needs.
Making every GRANT count
MDA funds the best science in pursuit of urgently needed answers for kids and adults with neuromuscular diseases that take away strength, independence and life. 
Each and every grant award funds a project that could hold the key to better outcomes, to more options, to improved quality of life — to treatments and cures — for one or more of the many muscle-debilitating diseases in MDA's program.
MDA is now supporting more than 150 research projects in 11 countries around the world. To learn more, visit MDA's Grant at a Glance section.
Amy Madsen currently serves as marketing communications manager for MDA's research program.
MDA Resource Center: We're Here For You
Our trained specialists are here to provide one-on-one support for every part of your journey. Send a message below or call us at 1-833-ASK-MDA1 (1-833-275-6321). If you live outside the U.S., we may be able to connect you to muscular dystrophy groups in your area, but MDA programs are only available in the U.S.
Request Information