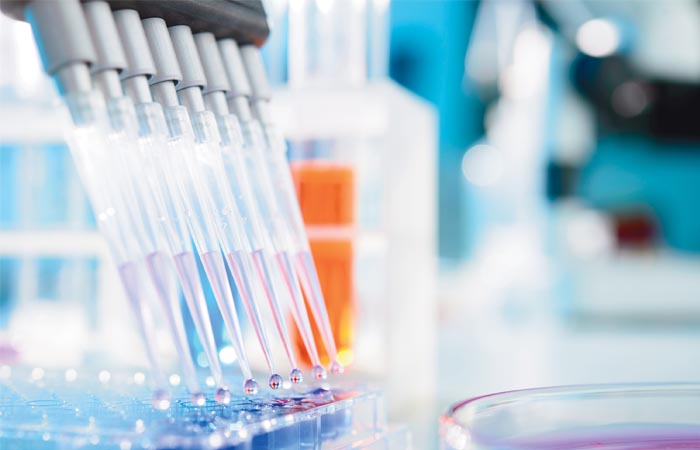 Tracking research updates and breakthroughs that help accelerate treatments and cures across MDA diseases
At MDA, we take a big picture perspective across the full spectrum of neuromuscular diseases to uncover scientific and medical breakthroughs that accelerate treatments and cures. The power in our research approach is that we can often apply learnings from one disease to progress in others to bring urgently needed answers to our families. Take a look at what's happening in research and clinical trials for Winter 2016.
Amyotrophic lateral sclerosis (ALS)
New Enrollment Halted in DPS: UK trials raise questions about potential harm to ALS patients who receive diaphragm pacing
In September, the Data Safety and Monitoring Board (DSMB) that oversees the Diaphragm Pacing System in Participants with Amyotrophic Lateral Sclerosis (DPS in ALS) study being conducted in the United States issued a recommendation that new enrollment be halted. At the same time, the DSMB recommended that ALS patients already randomized to the diaphragm pacing arm continue to be actively stimulated and followed according to the protocol. 
These recommendations were offered after consideration of published data from a randomized pacing trial in Great Britain, as well as press reports regarding a French study utilizing much different inclusion criteria than the U.S. study. Data from both of the studies conducted outside the U.S. suggested potential harm to patients who receive diaphragm pacing. 
The DSMB also reviewed data from a third open-label study in the U.S. that found much longer survival in paced patients than was observed in the British study. In addition, data from the current U.S. study were analyzed. While results from this study are still preliminary, the investigators have not seen evidence of the risk to patients that was found in the other trials.
HERV-K in ALS: An ancient virus may be reactivated in some people, causing ALS 
A new study suggests that reactivation of an ancient virus called human endogenous retrovirus K (HERV-K) may play a potential role in some cases of ALS. HERV-K has incorporated itself into the genome of all humans. Although the virus normally is dormant, previous studies have suggested that HERV-K may become activated in some people, where it may contribute to the development of sporadic ALS, the most common form of the disease and one for which the cause is unknown. 
In the new study, investigators detected the virus in postmortem samples of brain tissue taken from ALS patients. Exposure to the virus caused the death of nerve cells in a dish and also induced a neurodegenerative disease in mice.  The findings suggest antiviral drugs to inhibit activation of the virus may serve as a potential therapy for ALS.
Trial Seeks Participants: Amifampridine phosphate may reduce muscle weakness in people with CMS
Researchers are looking for children with congenital myasthenic syndrome (CMS), ages 2–17, to participate in a phase 3 study being conducted by Catalyst Pharmaceuticals to test the experimental drug amifampridine phosphate (Firdapse), which is expected to help treat muscle weakness in CMS.
The goals of the study are to determine the safety and tolerability of amifampridine phosphate in children with CMS and to assess clinical efficacy. Study participants will receive treatment two to four times per day and be assessed for improvement while taking amifampridine phosphate. After study completion, participants will be eligible for an expanded access program in which they will be able to continue to receive the drug. Participants may be male or female, ages 2–17 and meet additional eligibility criteria. Those whose CMS has not been genetically confirmed will have genetic testing done at screening. 
There are a limited number of study sites in the U.S., but travel costs may be provided for those who are eligible and willing to travel. MDA has supported previous studies to test amifampridine phosphate in children with CMS.
For additional information on this trial, search for "NCT02562066" at ClinicalTrials.gov. Participants may be male or female and must meet additional eligibility criteria. If you or someone you know may be interested in participating in the study, please contact Steven Bramer, Ph.D., at FirstStopCBPD@comcast.net or (301) 473-3109.
Drisapersen Review: FDA issues response to BioMarin's exon-skipping treatment for DMD
BioMarin reported Jan. 14 that it had received a Complete Response Letter from the U.S. Food and Drug Administration (FDA) indicating that the review cycle for the company's New Drug Application for drisapersen (Kyndrisa) to treat Duchenne muscular dystrophy (DMD) is complete and that the application is not ready for approval in its present form as the standard of substantial evidence of effectiveness has not been met. 
Drisapersen is an "exon-skipping" drug that targets a section of the dystrophin gene called exon 51, and may help up to 13 percent of DMD patients. Exon skipping is a treatment strategy in which sections of genetic code are "skipped," allowing the creation of partially functional dystrophin, the muscle protein missing in DMD. 
BioMarin is reviewing the Complete Response Letter and will work with the FDA to determine the appropriate next steps regarding this application while the marketing authorization application remains under regulatory review in Europe. The company said that extension studies for drisapersen will continue, as will ongoing studies for other exon-skipping therapies targeting exons 44, 45 and 53, while it explores next steps for this application.
MDA has funded groundbreaking DMD research for over 60 years, including laboratory development of exon skipping since the 1990s.
New Data on Eteplirsen: Sarepta reports favorable long-term clinical efficacy and safety for exon-skipping drug
Sarepta Therapeutics in October reported additional long-term clinical efficacy and safety data from its pivotal phase 2b program of its exon-skipping drug eteplirsen to treat DMD.
The data demonstrated that over a three-year period of time, trial participants who were treated with eteplirsen experienced a slower rate of decline and were, on average, able to walk farther than what has been reported in similar patients who have not received treatment. 
In addition:
Pulmonary function remained relatively stable through approximately four years in eteplirsen-treated patients.
Biopsy data confirmed the mechanism of action of eteplirsen, demonstrating exon skipping in all patients and dystrophin protein production in nearly all patients.
Safety data remained consistent with prior results.
MDA supported the early development of eteplirsen via funding to Steve Wilton at the University of Western Australia in Perth and contributed funding toward a phase 2 clinical trial. 
Results from Sarepta's phase 2b program were included in a New Drug Application (NDA) for eteplirsen to treat DMD. Sarepta hopes to have an FDA decision on approval for eteplirsen in
early 2016.
Ataluren Trial Update: Phase 3 trial results showed ataluren appeared to benefit some DMD patients
PTC Therapeutics in October announced results from the phase 3 "ACT DMD" trial of ataluren, a protein restoration therapy for the treatment of DMD caused by a nonsense mutation.
The trial results indicated the drug may slow functional decline in DMD patients, with some patients apparently responding more robustly to treatment than others.
Ataluren acts by changing the way muscle cells interpret genetic information, coaxing them to produce the muscle protein dystrophin despite the presence of a mutation in the dystrophin gene. The drug, which is taken by mouth, targets a particular type of genetic mutation known as a "nonsense mutation" or "premature stop codon," which is present in about 13 percent of DMD patients. This type of mutation results in the making of a protein that is not complete and is therefore not functional.
MDA has contributed nearly $3 million toward ataluren's development and phase 2 clinical testing.
Ataluren received "conditional approval" in the European Union in August 2014 for use in people with DMD caused by a nonsense mutation who are at least 5 years old and able to walk.
Read more about MDA grants on the MDA website.
Muscle Stem Cell Defects: Study shows links to weakness caused by DMD
Results from an MDA-supported study have demonstrated for the first time that DMD directly affects muscle stem cells.
"For nearly 20 years, we've thought that the muscle weakness observed in patients with Duchenne muscular dystrophy is primarily due to problems in their muscle fibers, but our research shows that it is also due to intrinsic defects in the function of their muscle stem cells," says senior author of the study Michael Rudnicki, Ph.D., director of the Regenerative Medicine Program at The Ottawa Hospital and a professor at the University of Ottawa. 
Rudnicki, an MDA-supported researcher, and colleagues showed that muscle stem cells express the dystrophin protein, and without this protein, they produce 10-fold fewer muscle precursor cells, which in turn generate fewer functional muscle fibers. They also discovered that dystrophin is a key member of the molecular machinery that enables muscle stem cells to sense their orientation in the surrounding tissue. 
The new finding suggests that therapeutic strategies that aim to restore dystrophin in DMD will need to target muscle stem cells as well as muscle fibers.
MDA Partners with FARA: Partnership focused on improving FA research and collaboration
MDA and the Friedreich's Ataxia Research Alliance (FARA) in September announced a partnership that will pave the way for advancements in Friedreich's ataxia (FA) research, therapeutic development and clinical care, thus deepening understanding of the disease for patients and medical professionals.
The two organizations will work together to enhance the quality, quantity and scope of FA research; bolster the scientific review process; and increase collaboration among investigators. In launching the partnership, MDA and FARA plan to co-fund research and training grants, collaborate on infrastructure initiatives, coordinate regarding advocacy efforts and work together on active communications for FA families.
The partnership demonstrates a major step in MDA's commitment to forming strategic alliances with both for-profit and nonprofit organizations. 
Go to FARA's website to view an up-to-date listing of ongoing clinical trials for FA.
Three FA Trials Enrolling Now: Researchers seek participants in studies to test three potential treatments
A First in Human Study of RT001 in Patients with FA
Retrotope Inc. seeks volunteers, ages 18–50, to participate in a phase 1-2 clinical trial to test the safety and tolerability of the investigational drug RT001 in people with Friedreich's ataxia (FA). 
In FA, free iron associated with the disease contributes to degradation of lipids in mitochondrial and cellular membranes. A chemically stabilized form of a natural membrane fatty acid that is resistant to lipid peroxidation, RT001 is designed to shut down and stabilize cellular membranes against attack. 
Participants will be required to follow a diet low in polyunsaturated fatty acids during the study, and will need to keep track of everything they eat each day using an online or paper food diary.
Trial sites are located at the University of South Florida in Tampa and the Collaborative Neuroscience Network in Long Beach, Calif.  
To learn more about this trial, search for "NCT02445794" at ClinicalTrials.gov.  
Safety, Tolerability and Efficacy of ACTIMMUNE Dose Escalation in FA (STEADFAST)
Researchers are recruiting children and young adults with FA, ages 10–25 years, for a phase 3 clinical trial called STEADFAST to study the safety, efficacy and pharmacokinetics (how the drug is absorbed, distributed and metabolized in the body) of interferon gamma-1b (brand name ACTIMMUNE) in FA. 
Interferon gamma-1b is an engineered version of a protein that is similar to the interferon gamma protein naturally produced by the body, which plays multiple roles in the immune response, including the availability of iron. It may provide benefit in FA by stimulating increased production of the frataxin protein. 
The study, funded by Horizon Pharma Ireland Ltd., will include approximately 90 participants at four sites in the United States: Children's Hospital of Philadelphia (CHOP), University of Iowa Children's Hospital in Iowa City, University of Florida in Gainesville and UCLA (Calif.).
For more information about this trial, including inclusion and exclusion criteria, search "NCT02415127" at ClinicalTrials.gov.  
RTA 408 Capsules in Patients with FA (MOXIe)
Recruitment is open for a phase 2 clinical trial to test the experimental therapy RTA 408 in people, ages 16–40 years, with FA.
RTA 408, developed by Reata Pharmaceuticals, is designed to target the activation of the transcriptional factor Nrf2. Increasing Nrf2 could improve mitochondrial function by reducing oxidative stress. 
The study is estimated to include 56 participants at six sites in the U.S.: UCLA (Calif.); University of Florida in Gainesville; USF Ataxia Research Center in Tampa, Fla.; Emory University Hospital in Atlanta; Ohio State University in Columbus; and Children's Hospital of Philadelphia.
Participation in the study may last five months, including 12 weeks of treatment.
For more information about this trial, including inclusion and exclusion criteria, search "NCT02255435" at ClinicalTrials.gov. 
FARA Patient Registry: Database connects patients, keeps them up to date on trials and other opportunities
As MDA and FARA work together to speed FA research, new therapies for FA are being tested in clinical trials, providing encouraging results and giving real hope for people living with the disease today. One way to stay up-to-date on the progress of these trials and be informed about opportunities to participate is to enroll in the FARA Patient Registry.
Designed to serve the patient, physician and research communities, the FARA Patient Registry helps medical professionals and researchers reach people with FA and recruit those who would like to participate in clinical trials and studies. The only worldwide registry of FA patients, it currently contains demographic and clinical information for more than 2,400 people across the United States and internationally, which is estimated to comprise about 30 percent of U.S. patients and 15 percent of patients with FA worldwide. 
How does it help?
As with other patient registries, the FARA Patient Registry:
enhances patient recruitment through targeted recruitment notices to patients who best match the key inclusion/exclusion criteria for clinical research studies and trials;
informs pre-study planning with information on the size of the FA patient population based on demographic features (e.g., age or geographic area) or clinical features (e.g., ambulation status); and
provides the opportunity for clinicians and researchers to communicate with the patient community over time, while maintaining patient confidentiality.
How does it work?
When a clinical trial for FA opens, the registry may be used to identify individuals who might meet the enrollment criteria and email them directly, so that they are the first to be notified about the opportunity to participate. 
Registration is simple and takes approximately 15 minutes to complete online. To complete the process, it's recommended that registrants have a copy of their genetic test results in order to be able to enter information about confirmation of diagnosis. Those who have registered in the past are encouraged to log in at least once a year to keep all information updated.
Rituximab Trial Recruiting… Drug may reduce the use of steroids to treat MG
Recruitment remains open for a phase 2 clinical trial to test the drug rituximab (Rituxan) in adults, ages 21–90 years old, with myasthenia gravis (MG) at 26 trial sites across the U.S.
Rituximab suppresses a specific part of the body's immune system and is approved by the U.S. Food and Drug Administration (FDA) to treat rheumatoid arthritis and other disorders.
MG currently is treated with medications that prolong chemical signals from the nervous system and with drugs that suppress the immune system, particularly corticosteroid medications such as prednisone. However, corticosteroids often only partially control the disease and can have serious side effects when used for long periods of time. 
The trial is planned to include approximately 50 adults with MG. Participants must:
have MG;
be taking prednisone at a dosage of at least 15 milligrams per day or the equivalent on alternate days and have been on a stable dose for at least four weeks prior to screening; and
meet other study criteria.
The goal of this study is to see whether rituximab can reduce the amount of the corticosteroid prednisone that MG patients require and whether it can do so safely.
To learn more about this trial, including inclusion and exclusion criteria, search for "NCT02110706" at ClinicalTrials.gov.  
Splicing Shift: RG7800 shifts SMN2 splicing toward production of full-length SMN RNA
Results from the first group of participants in the phase 2 "MOONFISH" trial of RG7800 in adolescents and adults with spinal muscular atrophy (SMA) showed that the small-molecule splicing modifier increased levels of full-length, functional SMN RNA produced from instructions carried in the SMN2 gene. In addition, the drug also appeared to boost levels of the SMN protein in the blood of patients, and was safe and well-tolerated over a 12-week period.
Importantly, an increase in SMN protein levels has the potential to provide meaningful clinical benefit to SMA patients. In measurements taken from blood in MOONFISH trial participants, up to twofold increases in SMN protein were observed versus baseline.
MDA's support of foundational research on the genetics of SMA and the production of SMN protein has contributed to this and other SMA drug trials.
For more information on the MOONFISH study, search for "NCT02240355" at ClinicalTrials.gov.  
SHINE On: New open-label extension study lets infants, children, continue taking ISIS-SMNRx
ISIS Pharmaceuticals has initiated a new, open-label extension study, SHINE, which provides ISIS-SMNRx to infants and children with SMA who have completed participation in the company's phase 3 ENDEAR and CHERISH studies and are eligible to participate in SHINE.
All participants in the SHINE study will receive a 12-milligram dose of ISIS-SMNRx every four months for infants who completed ENDEAR or every six months for children who completed CHERISH.  
This announcement supports ISIS's continued commitment to the development of ISIS-SMNRx for infants and children with SMA. The company has reported encouraging results from their phase 2 trials in which ISIS-SMNRx was tested in SMA patients. 
MDA is not funding this trial, but has funded researchers in the past, such as Dr. Adrian Krainer at Cold Spring Harbor Laboratory in New York whose discoveries formed the scientific base for the development of this therapy.
For more information on the SHINE study, search for "NCT02594124" at ClinicalTrials.gov.
MDA Resource Center: We're Here For You
Our trained specialists are here to provide one-on-one support for every part of your journey. Send a message below or call us at 1-833-ASK-MDA1 (1-833-275-6321). If you live outside the U.S., we may be able to connect you to muscular dystrophy groups in your area, but MDA programs are only available in the U.S.
Request Information