Experts and experienced employees help solve the dilemma of how to work without losing the benefits needed to keep working
Simon Cantos works hard at his job as an inside sales engineer for Carrier Corporation, a leading company in the heating, air conditioning and ventilation industry. "Engineering is extremely difficult, and I want to be compensated properly for what I do," he says.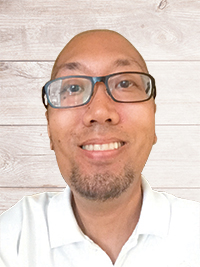 Cantos, 33, who lives with Ullrich congenital muscular dystrophy (CMD), receives funding for dependent care from a state-sponsored program called Medical Assistance for Workers with Disabilities. He pays an out-of-pocket rate to stay in the program that provides funding for his personal care attendant to help with daily needs. The rate is based on a percentage of his salary and isn't available once income thresholds are reached. Cantos says he is close to, but hasn't yet exceeded, that ceiling.
"Without that reduced rate, I'd be working just to keep my assistance," he says. "If I wanted to maintain the comfort of a salary of $55,000 a year — the program's income threshold — I'd need to be earning about $300,000 a year to offset the expenses of the attendant care and assistance that I need. That's roughly the salary of the boss of my boss — I can't earn that much money."
It's a dilemma that Cantos and others in similar situations say is common: how to work without losing the benefits one needs to keep working. 
"It puts us in a weird spot," says Cantos. "If we work, we stay healthy, but then we're too healthy to keep the benefits for the attendant care. If we don't work, we keep our benefits, but we end up being sicker. It's a Catch-22."
Finding solutions
Experts who understand the intricacies for individuals with disabilities who work say it is possible to keep government-sponsored benefits while employed. Doing so requires knowing the rules intimately and being prepared before accepting a job. 
"You need to develop a framework and have a goal in mind: Do you want to work full time or part time?" says Alexandra McArthur, MDA senior program manager for transitions. "Then figure out the benefits planning and support that will help you meet that goal. Start big and work backward from there to determine the details that are necessary to help you meet each goal." 
The array of programs for people with disabilities can be dizzying. There are federal programs such as Supplemental Security Income (SSI) and Social Security Disability Income (SSDI), Medicare and Medicaid, along with local programs that vary from state to state. To fully understand what you are eligible for, look for a benefits coordinator in your state, known as a community work incentives coordinator (CWIC). These counselors meet with individuals and their families to determine what benefits they already have or may qualify for, and learn about how job income may affect those benefits.
Michele Boardman, 30, who lives with limb-girdle muscular dystrophy (LGMD), works as a CWIC for AHEDD, a nonprofit organization in Pennsylvania that offers employment services to people with disabilities. She knows both sides of the issue.
When talking with someone who wants to work but is concerned about losing their benefits, she addresses the individual's occupational goals, expected income, health care benefits provided by an employer or through Medicare or Medicaid, and what other programs, called waivers, are available for personal care attendant services or home/vehicle modifications. "We go over all the details to help you make an informed choice," she says. "We encourage anyone capable of work to do so, but financially, it also has to make sense."
Boardman has seen the importance of being persistent when applying for SSI or SSDI. "Two-thirds of people applying get turned down the first time. We encourage people to appeal." 
Learn from others who have been there 
Erica Madge, 28, works as a drug and alcohol therapist and intake coordinator at NHS, an education and human services provider serving Northeast and Mid-Atlantic states. Living with type 2 spinal muscular atrophy (SMA), Madge relied on SSI before she began her job, but she no longer qualifies due to her salary. She receives Medicaid for health insurance and gets a waiver for her personal care attendant. While on SSI, Madge submitted paperwork monthly and now submits it every six months to prove her income is within threshold limits for her benefits. Her advice is to stay on top of everything and file paperwork in person.
"I don't want to say it's difficult, but it can be time-consuming," she says. "Be aware and read up on your state's laws. Knowing what your needs are and being able to verbalize them is important. I've had cases where the people [at a government office] didn't recognize the importance of having a personal care attendant, but if you stay organized and keep all your paperwork together, you'll be more successful. Doing it over the phone — for me, 95 percent of the time, it's been a failure."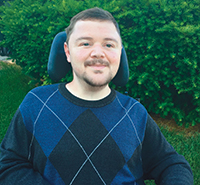 Self-advocacy is necessary, adds Joshua Moser, 31, who works as a quality assurance associate for a financial firm and lives with Duchenne muscular dystrophy (DMD). Moser became financially independent from his parents at age 18 so he could qualify for SSI. He's been working for eight years and pays a percentage of his attendant care based on his income, but says it's worth it. "The day I got hired, I had a real sense of pride in myself."
It's impossible to make a blanket statement about what will work best for every person with a disability who wants to work, but setting goals and working with benefits counselors or other financial or legal experts can help you determine how to work while maximizing your benefits. 
"I always think knowledge is power," says Boardman. "I want people to make informed choices about how working will impact their financial situation." 
Cheryl Alkon is a freelance writer based in Massachusetts.
---
Helpful Resources
Want to maximize your benefits while you work? These resources can help you figure it out.
Medicaid: A joint federal and state program that provides health insurance for some people with limited income and resources.
Ticket To Work: A free program through the Social Security Administration that encourages people with disabilities ages 18-64 to work and build financial independence. 
U.S. State/Territory Vocational Rehabilitation Agencies: Each state has an agency charged with helping people with disabilities to pursue meaningful careers. Find a list of agencies. 
Work Incentives and Planning Assistance (WIPA): A free program through the Social Security Administration that helps people with disabilities understand the programs they are eligible for so that they can maximize their income without sacrificing their government-issued benefits. WIPA agencies employ community work incentives coordinators (CWIC). 
Finance and You
Quest covers a series of financial topics in previous issues and online. You can find Investing in the Future from our Spring 2016 issue as well as an online exclusive personal finance Q&A about taxes, asset development and federal benefits.
MDA Resource Center: We're Here For You
Our trained specialists are here to provide one-on-one support for every part of your journey. Send a message below or call us at 1-833-ASK-MDA1 (1-833-275-6321). If you live outside the U.S., we may be able to connect you to muscular dystrophy groups in your area, but MDA programs are only available in the U.S.
Request Information