DMD Clinical Research Network Studying Dystrophin-Deficient Heart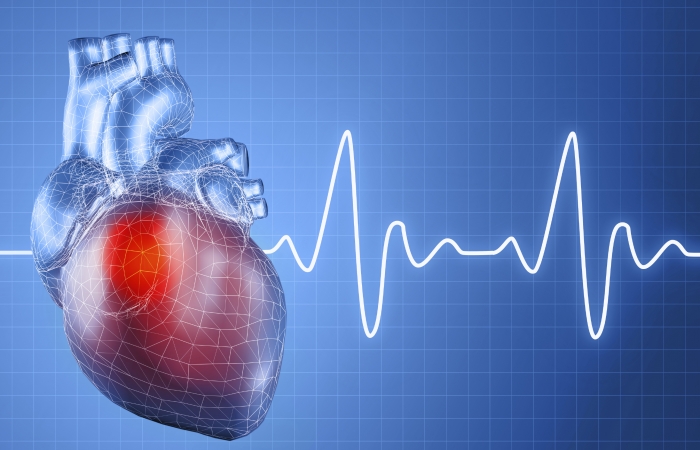 Studies of heart function in Duchenne and Becker MD, and of two cardiac drugs, are under way in MDA's Clinical Research Network
Update (Jan. 23, 2013): As of early 2013, MDA's DMD Clinical Research Network includes these five sites: University of California, Davis (UC Davis); Nemours Children's Hospital in Orlando, Fla.; Washington University in St. Louis; Nationwide Children's Hospital in Columbus, Ohio; and Children's Medical Center in Dallas. See Help Today, Help Tomorrow is Goal of MDA's Duchenne Clinical Research Network to learn more.
Two MDA-supported studies focusing on the dystrophin-deficient heart and its treatment are now under way at the five centers that comprise the MDA DMD Clinical Research Network. The purpose of the network is to speed the course of clinical trials.
An absence of the muscle protein dystrophin is the underlying cause of Duchenne muscular dystrophy (DMD), while a partial lack of dystrophin is the cause of Becker muscular dystrophy (BMD).  In addition to weakness of the skeletal muscles, serious cardiac problems can occur in both diseases, which can be caused by a wide variety of mutations in the dystrophin gene.
Natural history study (DMD and BMD)
The first study has three goals: to determine the "natural history" of cardiac disease in DMD and BMD; to compare it to loss of skeletal-muscle strength in these diseases over time; and to correlate it with specific dystrophin gene mutations.
The investigators hope to recruit 800 participants who have a diagnosis of DMD or BMD with a documented mutation of the dystrophin gene, and who can cooperate with Doppler echocardiogram testing and skeletal-muscle testing. The study will end in July 2012.
Losartan vs lisinopril study (DMD only)
The second study is to compare two cardiac drugs, losartan (Cozaar) and lisinopril (Prinivil, Zestril), for their effects on cardiac and skeletal muscle in DMD. Both drugs are approved by the U.S. Food and Drug Administration for treatment of certain types of cardiac problems. Both interfere with the actions of angiotensin, a protein that causes blood vessels to constrict. Interfering with angiotensin causes blood vessels to dilate, decreasing workload for the heart and possibly increasing blood flow to muscles.
The investigators seek to enroll 150 participants with DMD who have a mutation in the dystrophin gene that does not allow any dystrophin production or who have a muscle biopsy showing less than 5 percent of the normal dystrophin level; have a cardiac "ejection fraction" of less than 55 percent; can cooperate for study testing; and are not taking any heart medication at the start of the study.
Participants will have an echocardiogram when they begin the study and then every four months for a year. Skeletal- muscle testing will be done at the start and end of the one-year study. The study ends in December 2012.
Contacts
For either study, contact the site nearest you.
California
Erica Goude
University of California-Davis Medical Center
Sacramento
erica.goude@ucdmc.ucdavis.edu
Massachusetts
Gretchen DeLuke
Children's Hospital Boston
gretchen.deluke@childrens.harvard.edu
Minnesota
Amy Erickson
University of Minnesota Medical Center
Minneapolis
eric1820@umn.edu
Missouri
Cheryl Rainey
Washington University Medical Center
St. Louis
rainey_c@kids.wustl.edu
Ohio
Laurence Viollet
Nationwide Children's Hospital
Columbus
laurence.viollet@nationwidechildrens.org
MDA Resource Center: We're Here For You
Our trained specialists are here to provide one-on-one support for every part of your journey. Send a message below or call us at 1-833-ASK-MDA1 (1-833-275-6321). If you live outside the U.S., we may be able to connect you to muscular dystrophy groups in your area, but MDA programs are only available in the U.S.
Request Information