Strength in Numbers: Focused on Families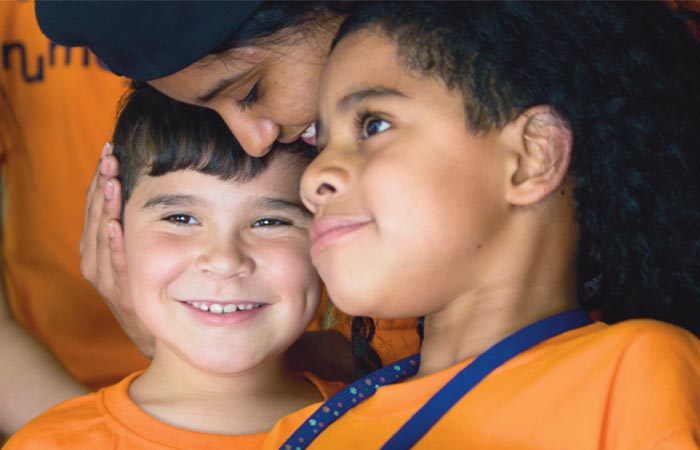 Measuring our progress
Families are at the heart of MDA's mission to help kids and adults live longer and grow stronger. Here is a snapshot of how MDA supported our families in hometowns across America during 2015.
Cure
200 Number of current research projects funded by MDA 
103 Number of research grants awarded in 2015, with a total commitment of more than $27.3 million
$300,000 Typical amount for an MDA research grant
$75,000 Amount MDA invests in research every business day
Care

150+ Number of MDA Care Centers across the U.S. and Puerto Rico 
43 Number of MDA ALS Care Centers
Nearly 50,000 visits to MDA Care Centers in 2015
100,000+Individuals assisted by MDA annually
Champion
3,800+ Kids who had the best week of the year at MDA Summer Camp in 2015
140+ MDA support groups provided in hometowns across America
9,500+ Number of local MDA events
350,000 Number of volunteers for MDA events annually
Every month, about 300,000 unique visitors come to mda.org to find the information and resources they need — that's about 3.6 million people a year.
Let's go!
To learn more about all MDA is doing to support families nationwide — and how you can get involved — keep visiting mda.org. 
MDA Resource Center: We're Here For You
Our trained specialists are here to provide one-on-one support for every part of your journey. Send a message below or call us at 1-833-ASK-MDA1 (1-833-275-6321). If you live outside the U.S., we may be able to connect you to muscular dystrophy groups in your area, but MDA programs are only available in the U.S.
Request Information