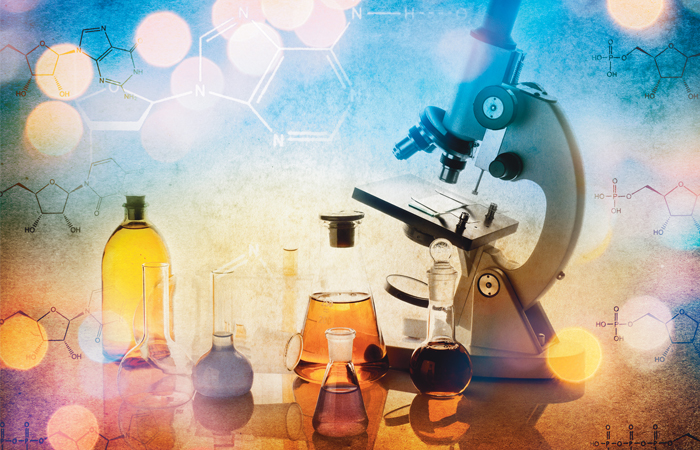 Tracking research updates and breakthroughs that help accelerate treatments and cures across MDA diseases
Answer ALS: Participants Sought – Initiative aims to leverage big data and machine learning technologies touncover new clues about ALS 
Researchers are looking for people with ALS, as well as others with motor neuron disease, and healthy volunteers to participate in the Answer ALS: Individualized Initiative for ALS Discovery study, sponsored by Johns Hopkins University School of Medicine. 
Goals of the study include creation of a large repository of induced pluripotent stem cells (iPSCs), motor neuron cell lines and bio-fluid samples for comprehensive genetics and data analyses. The biological data collected for the trial will be combined with clinical measures of ALS symptoms and progression. 
The research team has aligned with Google, Microsoft and others to leverage big data and machine learning technologies to integrate all the data points with the goal to uncover new clues into the causes of ALS, identify subgroups of people with different ALS types, find new therapeutic targets and identify biomarkers. 
Trial length is approximately one year, during which participants will make five visits to the study site where they will undergo strength testing, tests to assess respiratory function, cognitive testing and will have blood samples taken.
Trial sites are located in California, Georgia, Maryland, Massachusetts, Missouri and Ohio. To learn more about this trial, visit ClinicalTrials.gov and enter NCT02574390 in the search box, or visit answerals.org.
New Biomarker for C9 ALS — Could help speed clinical trials, assess drug effectiveness  
A multinational research team has identified abnormal proteins — called dipeptide repeat proteins — as a promising biomarker that could be used in developing and testing therapeutics to treat ALS caused by a mutation in the C9ORF72 gene. (A biomarker is a biological indicator that can be used to measure phenomena such as the onset or progression of a disease, how a disease is reacting to a treatment or how a drug is behaving in the body. Biomarkers are particularly important for clinical trials, where experimental treatments are being tested and their effects carefully measured.)
In the study, scientists found elevated levels of dipeptide repeat proteins in the cerebrospinal fluid of C9 ALS patients but not in controls, and that protein levels remained constant over time. (Such consistency is needed for these proteins to serve as a valid biomarker. If the levels were variable, the investigators would not be able to tell the difference between a normal fluctuation in the protein levels and a drug-induced decrease.)
The researchers also found that treating C9 patient cells in culture or treating a mouse model of C9 ALS with an "antisense oligonucleotide" (ASO) therapy resulted in decreased levels of the abnormal proteins, suggesting the new biomarker potentially could be used as a readout to test whether an ASO drug has an effect in reducing toxic protein levels. (Antisense oligonucleotide is a class of experimental therapeutic molecules designed to target genetic instructions at the RNA stage. The RNA stage is an intermediate step between the original genetic instructions — DNA — and protein synthesis inside cells.)
Development of biomarkers such as this one are important for clinical trials, as they could help researchers gain insight into whether or not a drug is effective and also potentially reduce the length of the clinical trial, allowing promising drugs to progress to the next step more quickly. 
To learn more, visit MDA's Grants at a Glance section, and search for MDA grantee Tania Gendron, who received a grant in August 2016. 
Octagam Receives Orphan Drug Designation — Experimental dermatomyositis drug may modify immune system activity 
The investigational drug intravenous immunoglobulin, or IVIG (brand name Octagam), under development by Octapharma USA to treat dermatomyositis, has received U.S. Food and Drug Administration (FDA) orphan drug designation.
IVIG therapy involves the injection of a pool of nonspecific antibodies (immunoglobulin) that may work by dialing down the immune system's production of its own antibodies, much as warm air tells a thermostat to stop pumping out heat. It is used in the treatment of a wide variety of autoimmune and inflammatory conditions. 
Orphan drug designation may help facilitate development of Octagam for the treatment of dermatomyositis, as it provides incentives meant to encourage Octapharma to develop and market it. 
Octapharma currently is conducting a phase 3 clinical trial to test the safety and efficacy of Octagam in dermatomyositis. Trial sites are located in Arizona, Kansas, Michigan, New York, Ohio and Pennsylvania. 
For more information about the phase 3 clinical trial to test Octagam, visit ClinicalTrials.gov and enter NCT02728752 in the search box.
Online DMD Study Seeks Parents to Participate — Study will evaluate the use of online screening tools to help identify early effects of DMD
Parents of young boys with DMD, as well as parents of age-matched non-affected boys, are being sought to participate in an online observational study, being conducted at the University of California-Davis Neuromuscular Research Center in Sacramento. The study will explore the use of online screening tools to identify possible developmental delays and behavioral challenges in young boys with DMD. 
Participation in the study requires approximately 60 to 90 minutes for parents to complete online questionnaires about their child's development and behavior.
Parents for a total of 125 boys with DMD and 125 non-affected boys are needed. Inclusion criteria for parents of sons with DMD are:
• Parents must have a son under 7 years old with a diagnosis of DMD from a medical professional.
• Parents must be able to read and write English.
• Parents must have access to the internet.
Parents of boys with DMD will be encouraged to invite a parent of a non-affected male peer to participate in the study, too. The parent-completed questionnaires will be housed in a local data center at UC Davis Health System and all web-based information transmission is encrypted. 
No doctor visits are required. Online surveys can be completed from home. To learn more, or if you are interested in participating, visit ucdmc.ucdavis.edu/pmr/research/DMD-study.html, or contact Principal Investigator Amy Wagner at alwagner@ucdavis.edu or 530-564-8310.
AMO-02 on the Fast Track: Drug may counteract increased activity of an enzyme called GSK3ß in myotonic dystrophy
The U.S. Food and Drug Administration (FDA) has granted fast track designation for the investigational drug AMO-02 (tideglusib), which is under development by AMO Pharma for treatment of congenital type 1 myotonic dystrophy. This designation can potentially lead to more rapid regulatory approval if the drug proves to be an effective therapy. 
Drugs that receive fast track designation are eligible for more frequent meetings and written communications with the FDA, accelerated review and priority approval, and rolling New Drug Application review.
In a May 30, 2017, press release, AMO Pharma noted that AMO-02 is designed to work by inhibiting activity of a protein called glycogen synthase kinase 3 beta (GSK3ß) and has demonstrated preclinical efficacy in transgenic models and tissue samples derived from patients with congenital DM1. 
A phase 2 clinical trial currently is underway in the United Kingdom to evaluate the safety and efficacy of AMO-02 in people with congenital and juvenile-onset DM who are between the ages of 16 and 45 years old.
For more information about the phase 2 clinical trial, visit ClinicalTrials.gov and enter NCT02858908 in the search box.
MDA, AAN and ABF Award Fellowship: Award to Johanna Hamel will support her work in myotonic dystrophy
MDA has partnered with the American Academy of Neurology (AAN) and the American Brain Foundation (ABF) to award a clinical research training fellowship in muscular dystrophy to Johanna Hamel, M.D., a neurologist at the University of Rochester in New York, for her work in comparative studies of RNA toxicity in DM.
The two-year fellowship, which began July 1, will provide a total of $130,000 to support Hamel's work to shed light on the molecular processes that drive DM. 
Hamel is working to determine the extent to which toxic RNA and dysfunction of proteins within the muscle cell nucleus relate to the severity of symptoms of DM. For example, it is generally thought that the longer the repeat (the abnormally expanded section of DNA that causes DM), the more toxic the RNA and the bigger the problems. However, in type 2 myotonic dystrophy (DM2) the repeat lengths are usually much longer than in the type 1 form of the disease (DM1) and there seems to be greater accumulation of toxic RNA, but DM2 is typically a milder disease. Understanding this discrepancy may shed light on other mechanisms involved in causing the disease. 
To learn more, read Five Questions with Researcher Johanna Hamel.
MDA Resource Center: We're Here For You
Our trained specialists are here to provide one-on-one support for every part of your journey. Send a message below or call us at 1-833-ASK-MDA1 (1-833-275-6321). If you live outside the U.S., we may be able to connect you to muscular dystrophy groups in your area, but MDA programs are only available in the U.S.
Request Information