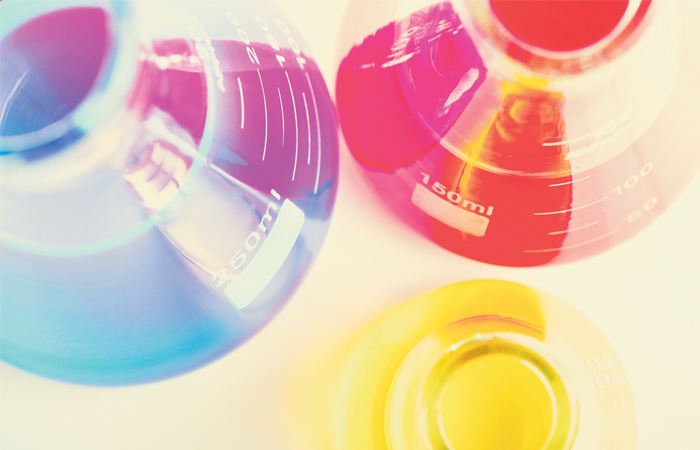 Tracking research updates and breakthroughs that help accelerate treatments and cures across MDA diseases
Big-Picture Perspective: New MDA grants go to work 
In August, MDA awarded nearly $7 million in new research grants, supporting 25 new research projects around the world to accelerate treatments and cures. With 41 grants awarded earlier this year, MDA's investment in new neuromuscular disease research projects totals more than $17 million for 2016.
The new research projects underway are expected to build learnings and create positive outcomes that cross disease borders and impact the greater neuromuscular disease landscape.
Among the new research projects MDA is funding, highlights include the following:
• Scientists at the University of Florida in Gainesville will work to develop an antibody therapy as a potential treatment for ALS. 
• Scientists at Sanford Burnham Prebys Medical Discovery Institute in La Jolla, Calif., will work to increase understanding about the complexity of cellular interactions that underlie disease progression in Duchenne muscular dystrophy.
• Scientists at the University of Washington in Seattle will work to increase understanding of the role of DUX4 protein in facioscapulohumeral muscular dystrophy. 
• In collaboration with RaNA Therapeutics, scientists at the University of Alabama at Birmingham will investigate a new approach to treat Friedreich's ataxia. 
• Scientists at Emory University in Atlanta will continue groundbreaking work to identify and characterize new gene defects that can cause limb-girdle muscular dystrophy.
• Scientists at Cornell University in New York will examine changes in metabolism that occur in mitochondrial myopathies and may be used as biomarkers of disease progression.
• Scientists at the University of Edinburgh, Scotland, will investigate how the mechanisms underlying spinal muscular atrophy influence how therapies work at different stages of the disease.  
MDA currently is funding about 150 research projects worldwide.
Stem Cells Show Positive Effects in ALS: Results suggest the treatment is safe and could possibly enhance overall function in people with ALS 
Results from a phase 2 trial of NurOwn cell therapy conducted in the United States demonstrated that the experimental treatment was safe and could possibly slow decline in muscle and respiratory function in people with ALS.
NurOwn, under development by BrainStorm Cell Therapeutics, is a stem cell technology in which stem cells derived from the bone marrow of an individual with ALS are modified to secrete nerve-nourishing proteins before being transplanted back into the person's spinal cord and muscle.
Trial investigators found that transplantation of the cells was associated with improvements in the ALS Functional Rating Scale Revised (ALS-FRS-R), a measure of overall function for people with ALS. Participants who seemed to respond to the treatment also showed increases in nourishing factors after the treatment as well as decreases in inflammatory markers. 
BrainStorm currently is planning a larger trial to evaluate repeat dosing. From 2010 to 2013, MDA supported Daniel Offen's work to develop stem cells engineered to produce neurotrophic factors as a therapy for ALS. Offen currently serves as chief scientific advisor at BrainStorm and is a co-inventor named in the NurOwn patent. 
For more about Brainstorm Cell Therapeutics' development of NurOwn to treat ALS, visit brainstorm-cell.com. 
Natural History Study Sheds Light on Familial ALS: Information about the natural course of disease helps investigators accurately plan future trials  
Results from an MDA-supported natural history study for familial (inherited) ALS caused by a mutation in the SOD1 gene have confirmed that a variation of the mutation called SOD1 A4V is associated with a more aggressive disease course when compared to non A4V SOD1 ALS.
Study investigators evaluated the medical records of 175 individuals with SOD1 gene mutations to characterize how SOD1 ALS progresses. 
Although age of disease onset was approximately 50 years for all participants, results confirmed that the SOD1 A4V mutation predicts a rapid ALS disease course. Survival time in people with A4V SOD1 mutations averaged a little over one year, a significantly shorter amount of time than the nearly seven years associated with participants who had non A4V SOD1 mutations. The A4V variant also was associated with more rapid decline in ALS-FRS scores and measures of respiratory function.
The SOD1-specific data from the study is expected to help design and implement future clinical trials to test investigational therapies that aim to combat toxicity caused by the mutated SOD1 protein.
To learn more about current ALS research efforts, visit mda.org/disease/ALS/research.
MDA Partners with CMT Association Alliance aims to make greater impact in the lives of individuals and families with CMT  
In July, MDA and the Charcot-Marie-Tooth Association (CMTA) announced a partnership aimed at advancing CMT research, therapy development and clinical care. The partnership also aims to increase awareness and understanding about the disease by improving education for kids and adults affected by CMT, medical professionals and the public.
Goals include working to accelerate the search for new therapies and treatments for CMT, improving communication throughout the CMT community, and increasing collaboration among research and clinical investigators. MDA and CMTA plan to co-fund research and training grants; collaborate on infrastructure initiatives; coordinate advocacy efforts at the national, state and local levels; and work together on communication outreach to CMT families.
The alliance represents a key step in MDA's commitment to form strategic alliances with for-profit and nonprofit organizations. 
To read about MDA's CMT research efforts, see mda.org/five-questions-with-cmt-researchers-robert-burgess-and-scott-harper.
PIONEER Trial: Participants sought for test of dermatomyositis drug
Investigators are seeking people to participate in PIONEER, a phase 2 clinical trial sponsored by Idera Pharmaceuticals, to evaluate the effect of the experimental drug IMO-8400 on skin lesions and muscle weakness in dermatomyositis.
While the cause of dermatomyositis is unclear in most cases, it is known that ongoing inflammation triggered by the disease leads to destruction of muscle, skin and other tissues. IMO-8400 is designed to block the activation of specific Toll-like receptors (TLRs), which researchers hope might interrupt any potential contribution these proteins may make to the harmful cycle of inflammation and tissue damage.  
Trial participants will be randomly assigned to receive either placebo, or one of two doses of IMO-8400, delivered once weekly by subcutaneous (under-the-skin) injection for the duration of the study. 
Participants must be 18–75 years old, have a diagnosis of dermatomyositis, have both active disease-related skin and muscle disease, and meet other eligibility criteria. 
The study will be conducted at approximately 25 trial sites in the United States, United Kingdom and Europe. Study participants may be able to receive support for travel associated with clinic appointments.
For more information about this trial, including complete inclusion and exclusion criteria, please see ideraclinicaltrials.com, or visit ClinicalTrials.gov and enter NCT02612857 in the search box. For information on any individual trial site, please contact Kate Tighe, manager, patient advocacy, at patient info@Iderapharma.com or 617-679-5541.
Eteplirsen Granted Accelerated Approval: Landmark FDA decision makes eteplirsen the first drug approved to treat the underlying cause of DMD 
Sarepta Therapeutics announced in September that the U.S. Food and Drug Administration (FDA) has granted accelerated approval of eteplirsen (brand name Exondys 51) to treat some forms of DMD.
Eteplirsen is an exon skipping drug designed to slow disease progression in DMD. Administered by intravenous infusion, it targets a section of genetic code called exon 51 in the dystrophin gene. It's estimated that 13 percent of boys with DMD could benefit from the treatment.
Eteplirsen was approved under the accelerated approval pathway, which provides earlier patient access to promising new drugs while the company conducts clinical trials to verify the predicted efficacy.
The FDA is requiring Sarepta to conduct a clinical trial to confirm eteplirsen's clinical benefit. The required study will assess whether eteplirsen improves motor function in individuals with DMD. If it fails to verify clinical benefit, the FDA may withdraw approval of the drug.
MDA has been central to development of the exon skipping approach from the beginning in the 1990s, having funded foundational work upon which the strategy was built and extensive research into the strategy since that time. MDA supported the early development of eteplirsen via funding to Steve Wilton, currently at Murdoch University in Perth, Australia.
For the latest updates on eteplirsen, be sure to check mda.org/eteplirsen. For questions on whether you or your child may be eligible for treatment with eteplirsen and how to obtain the drug, please contact your physician.
Deflazacort Under Review: Approval would make deflazacort among the first FDA-approved treatments for DMD
The U.S. Food and Drug Administration (FDA) has accepted Marathon Pharmaceuticals' new drug applications (NDAs) for deflazacort for the treatment of DMD and granted priority review. A decision on the drug is anticipated in February 2017.
Deflazacort, a glucocorticoid, works as an anti-inflammatory and immunosuppressant. In a pivotal study involving 196 participants with DMD, results showed that treatment with the drug improved muscle strength. 
FDA approval of the two NDAs, one for an immediate-release tablet form of the experimental treatment and one for an oral suspension formulation, would allow widespread access to deflazacort for kids and adults with DMD across the United States and make the drug among the first FDA-approved treatments for DMD. (Eteplirsen, approved by the FDA in September, is the first disease-modifying treatment approved to treat some forms of DMD.)
During the FDA review process, Marathon is making deflazacort available to people with DMD in the United States — at no cost — through Access DMD, an expanded access program operating under FDA authorization.
MDA has a long history of supporting research and clinical study into the effects of corticosteroids, including deflazacort, in DMD, with studies to determine the drug's mechanism of action, drug effects, side effects and best dosing regimen. 
Learn more about AccessDMD, including a list of clinical sites participating in the program, by visiting AccessDMD.com or calling 844-800-4363.
ImagingDMD Trial: DMD natural history study seeks participants
Researchers are looking for boys 5–18 years old to participate in ImagingDMD, a natural history study designed to assess the potential of imaging techniques to monitor disease progression and serve as an outcome measure for clinical trials in DMD. Both healthy volunteers and individuals with DMD are invited to participate. 
Study investigators will compare the muscles of boys with DMD to the muscles of healthy children of the same age and will monitor the progression of the disease in those with DMD. They will examine the relationship between muscle function and muscle composition by comparing muscle function testing results with images taken by MRI.
Trial participants will visit a study site yearly or in six-month intervals over a period of five to 10 years. Each clinical visit will include MRI and muscle function testing. 
Trial sites are located in Florida, Pennsylvania and Oregon. Travel and hotel accommodation costs associated with clinic visits will be covered. 
MDA has contributed previously to foundational work in the use of MRI in DMD and is supporting the ImagingDMD trial in part through a development grant to Rebecca Willcocks, adjunct research assistant scientist at the University of Florida.
For more information about this trial, including complete inclusion and exclusion criteria, please visit ClinicalTrials.gov and enter NCT01484678. If you or someone you know may be interested in participating in this trial, contact Dr. Claudia Senesac at 352-273-6453 or csenesac@phhp.ufl.edu.
MMPOWER Trial: Encouraging results for elamipretide in mitochondrial disease
Stealth BioTherapeutics reported encouraging results from the completed phase 2 MMPOWER clinical trial to test elamipretide in people with mitochondrial disease.
Elamipretide is an experimental drug designed to modify disease by helping to restore normal energy production in mitochondria (cellular energy factories) and decrease oxidative stress.
The MMPOWER trial, conducted in 36 individuals with genetically confirmed mitochondrial disease, ages 16–65, was designed to evaluate the safety, tolerability and efficacy of elamipretide to improve function in primary mitochondrial myopathy. Results showed that trial participants treated with the drug showed improvements on the six-minute walk test (6MWT), which measures the distance a person can walk on a flat, hard surface in a period of six minutes.
MDA has supported research investigating the role of oxidative stress and mitochondrial energy production in mitochondrial myopathies, as well as other potential therapies targeting these mechanisms.
REGAIN Trial: Mixed results for MG drug
Results from the phase 3 REGAIN trial to test eculizumab (brand name Soliris) in people with refractory generalized myasthenia gravis (MG) show that the drug did not have a statistically significant effect on the primary endpoint — the Myasthenia Gravis Activities of Daily Living profile (MG-ADL), a patient-reported index of daily living assessment.
Alexion Pharmaceuticals, which is developing the drug for MG, reported that although the primary endpoint was missed, clinically meaningful improvements in several secondary measures were observed in those treated with eculizumab compared with those who received a placebo.
Eculizumab, a terminal complement inhibitor, is thought to work in MG by inhibiting the complement pathway to prevent destruction of the neuromuscular junction.
Alexion reported that it is continuing to analyze the data and plans to discuss the results with regulatory agencies in the United States and Europe. Eculizumab is approved in the United States, European Union, Japan and other countries for the treatment of other conditions.
Although MDA was not involved in this trial, it has invested in previous research into complement inhibition as a therapeutic strategy for MG.
Pompe Drug Program Discontinued: Participants can contact their physicians about treatment options 
BioMarin Pharmaceutical has discontinued development of BMN 701, an enzyme replacement therapy (ERT) for the treatment of Pompe disease, or AMD. 
In Pompe, a deficiency of an enzyme called acid alpha-glucosidase helps break down sugar stored in cells (glycogen). Without this enzyme, glycogen accumulates in cells and impairs their ability to function normally. The experimental drug BMN 701 (reveglucosidase alfa), a synthetic form of the enzyme, is designed to help cells metabolize accumulated glycogen.
BioMarin said it greatly appreciates the many individuals, families and physicians who have participated in its Pompe program and noted that the discontinuation is not based on any concerns for participants' safety or drug effectiveness. Current trial participants are encouraged to talk with their physicians about potential treatment options going forward. 
There are FDA-approved treatments available for Pompe, as well as ongoing clinical trials for other experimental drugs under development to treat the disease.
MDA had no direct involvement in the development of BMN 701 but has a long history of supporting ERT research in Pompe disease, including some of the earliest ERT feasibility studies and clinical trials.
AVXS-101 Receives Breakthrough Therapy Designation: Gene replacement therapy is designed to treat the cause of SMA 
Gene therapy company AveXis announced in July that the FDA granted breakthrough therapy designation to AVXS-101 for the treatment of spinal muscular atrophy (SMA). 
AVXS-101 is a clinical-stage gene replacement therapy designed to be a one-time treatment for type 1 SMA. Via a viral delivery method, the therapy delivers the needed SMN1 gene, which is defective in SMA. The therapy currently is being tested in infants with type 1 SMA in a phase 1 clinical trial. 
Breakthrough therapy designation is granted by the FDA to experimental therapies for which preliminary clinical evidence indicates the drug may demonstrate substantial improvement over existing therapies for a serious, life-threatening condition. FDA expedites the development and review of drugs with the breakthrough therapy designation. 
 MDA has supported foundational research to develop gene therapy as a treatment strategy for SMA and related neuromuscular diseases.
To learn more about the development of AVXS-101 to treat SMA, visit avexis.com. 
Nusinersen Shows Promise: SMA drug to be made available to eligible babies with infantile-onset SMA 
Encouraging early results from a late-stage clinical trial for nusinersen, under development by Biogen and Ionis Pharmaceuticals to treat SMA, prompted investigators to stop the trial and transition all participants into an open-label trial called SHINE, in which all infants will receive the drug.
Nusinersen is a disease-modifying antisense drug designed to target genetic instructions in RNA (a chemical cousin to DNA). It aims to increase production of the needed SMN protein.
Interim analysis from the phase 3 ENDEAR trial, conducted in 120 infants with type 1 SMA, found that infants receiving nusinersen experienced a statistically significant improvement in the achievement of motor milestones — such as being able to sit or roll over unassisted — compared to those who did not receive treatment.
In September, Biogen filed for regulatory approval for nusinersen as a treatment for SMA in the United States. If approved, nusinersen would be the first disease-modifying drug approved for the treatment of SMA.
MDA has funded foundational work in SMA and supported Adrian Krainer at Cold Spring Harbor Laboratory in New York for early-stage development of nusinersen. 
MDA Resource Center: We're Here For You
Our trained specialists are here to provide one-on-one support for every part of your journey. Send a message below or call us at 1-833-ASK-MDA1 (1-833-275-6321). If you live outside the U.S., we may be able to connect you to muscular dystrophy groups in your area, but MDA programs are only available in the U.S.
Request Information