A Passion for Helping Others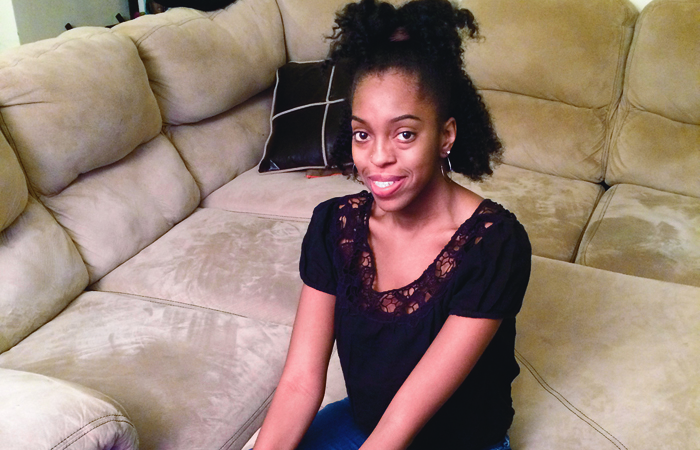 Recent college graduate lives life the best way she can
The reward of giving back isn't something 23-year-old Brandi Hawkins focuses on as she embarks on a career in social work. She just wants to help people. "There are so many people out there who are in need of special resources that aren't aware of how much the system can assist them," she explains. "Social workers tend to be a voice for those in need."
This mindset stems in part from the fact that Brandi lives with the ups and downs of nemaline myopathy, which causes weakness and poor tone in the muscles of the face, neck and upper limbs, and often affects the respiratory muscles. Brandi's hope is to take her experiences and life lessons and turn them into a positive for others. Today, the recent George Mason University graduate interns at a nonprofit that provides assistance and counseling to low-income families in need of local services.
"I've overcome a lot, so I can relate to people and what they're dealing with. I've always had someone to talk to, but there are some people out there who need professional help to find assistance and better ways to deal with challenges," Brandi explains.
In addition to her internship, Brandi is active in the MDA Muscle Walk and Young Adults support group for the Greater Washington, D.C., area. Brandi enjoys reconnecting with her old friends from MDA Summer Camp and discussing topics such as dating, daily struggles, how to adjust in the adult world and the high school to college transition.
Brandi, who uses a wheelchair for long distances or prolonged walking, doesn't focus on the fact that her muscles are weaker, and that she can't lift heavy things or that it takes her longer to walk up steps. She focuses on what she can do every day.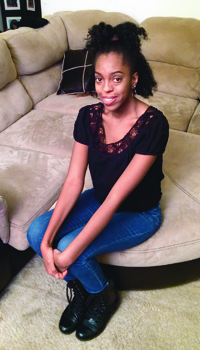 "I'm fighting — and I'm going to continue to fight — to live life the best way I can. If you have goals, try to reach your goals. You can do anything you set your mind to. At the end of the day, only you can stop you, so don't let your disability live your life." 
Get Involved
To help individuals like Brandi and her family live longer and grow stronger, learn about all the different ways to get involved in hometowns across America. Visit mda.org to learn more about connecting with other members of the MDA community through events like MDA Muscle Walk and local MDA support groups.
MDA Resource Center: We're Here For You
Our trained specialists are here to provide one-on-one support for every part of your journey. Send a message below or call us at 1-833-ASK-MDA1 (1-833-275-6321). If you live outside the U.S., we may be able to connect you to muscular dystrophy groups in your area, but MDA programs are only available in the U.S.
Request Information