MDA Offers LGMD Genetic Testing Program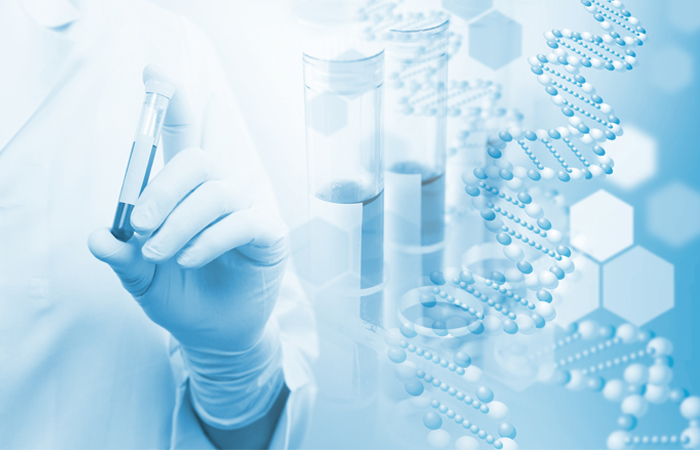 Talk with your MDA physician about testing options
MDA families are at the heart of all we do. To help provide the MDA families we serve with the best possible care and support from day one, we are pleased to announce the continuation of the limb-girdle muscular dystrophy (LGMD) genetic testing program, thanks to additional support from Sanofi Genzyme.
MDA Care Centers and MDA Care Affiliates are offering genetic testing for individuals experiencing limb-girdle muscle weakness who do not already have a genetic diagnosis. This advancement in diagnosis will help more individuals living with LGMD and their clinicians find the most accurate treatment path available.
Why is a genetic diagnosis important? Genetic testing is important because definitive results allow clinicians to diagnose and treat individuals with more accuracy as some subtypes of LGMD require different therapeutic strategies. In addition, participation in most clinical trials requires a confirmed genetic diagnosis.
The simple test requires only a small saliva or blood sample, which can be collected at any of MDA's Care Centers or Care Affiliates across the country. From there, it is sent to EGL Genetics, and within three to four weeks results are returned to the MDA physician, who shares the findings with individuals and their families.
To learn more about how LGMD genetic testing is improving lives, read Genetic Testing Provides Answers and Hope.
To learn more about MDA's LGMD genetic testing program, schedule an appointment with your MDA Care Center or Care Affiliate physician. Visit mda.org and type your state or ZIP code in the box and select "Find MDA in Your Community." If you have questions, contact your local MDA office or the MDA Resource Center at 800-572-1717 or ResourceCenter@mdausa.org.  
---
Interested in Learning More About MDA's LGMD Genetic Testing Program?
Be sure to read LGMD Genetic Testing Program: What You Need to Know for a detailed Q&A with answers to some of the most common questions about the testing program, LGMD and MDA.
MDA Resource Center: We're Here For You
Our trained specialists are here to provide one-on-one support for every part of your journey. Send a message below or call us at 1-833-ASK-MDA1 (1-833-275-6321). If you live outside the U.S., we may be able to connect you to muscular dystrophy groups in your area, but MDA programs are only available in the U.S.
Request Information