Building and maintaining a strong social support system helps you live well with neuromuscular disease
Months after Staci Hayes gave birth to her daughter, she began to suspect her extreme exhaustion was not normal. "How I felt went beyond [the idea that] I have a newborn and I'm tired," says Hayes. After consulting with doctors and undergoing a range of testing, Hayes received a diagnosis of myasthenia gravis (MG). At the age of 40, every aspect of her life changed. Her 20-year career as a nurse ended, her marriage fell apart, and she became a single parent with a 3-year-old child.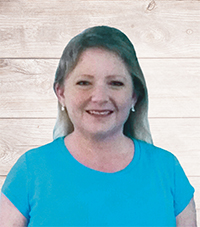 Unable to maintain an active life, the only places Hayes went were to the pharmacy and doctors' offices. Her lack of energy made it difficult to venture away from home for activities. She couldn't make plans because she never knew if it would be a good day or a bad day. Her friends became frustrated. They didn't know what they could do to help, so they just stopped calling.
Everything Hayes dealt with was made more difficult by her social isolation.
The importance of social support
"Innumerable studies show one of the major factors in psychological well-being and physical health is that social support systems make a huge difference in a person's life," says Jay LeBow, Ph.D., a psychologist at The Family Institute at Northwestern University and a clinical professor at Northwestern University. A social network gives one a sense of belonging. This informal collection of friends, family, neighbors and co-workers are the people you turn to when you need a sounding board or a helping hand.
People who are living with a chronic condition such as a neuromuscular disease are likely to experience higher stress levels. Building and maintaining an informal social network is a valuable life skill that can reduce stress. Some people are naturally more outgoing and easily engage with new acquaintances while others have to make a conscious effort to forge relationships that provide emotional support.
"With many illnesses, social support can help the person feel better and even affect how the disease progresses," says Dr. LeBow. Having a strong social support network can positively influence a person's mood and ward off depression. 
Searching for help
Stress makes the need for a social network more acute, but it also can make it harder to build and maintain that network. 
While a social support network is informal, a support group is an organized gathering of people with a common concern. The group may include people with a specific disease or challenge, as well as family members, caregivers and a facilitator who leads group discussions. There is a sense of fellowship as individuals share information and experiences. 
When chronic conditions make it hard to be social, finding support groups can be a way to build that essential social support system. That's what Hayes discovered. 
"The internet was a lifesaver," says Hayes, who found chronic disease online support groups. Chatting with others who had the same condition enabled her to cope. "When you have a diagnosis, you feel like you're the only one going through something."
Hayes did not want other people who had MG to feel alone, so she created the Inner Strength Myasthenia Gravis Support Group in central Alabama. "I may not be able to nurse anymore, but I can still care for and help people," she says. The support group joined forces with MDA, and Hayes facilitates the monthly meetings, which often include talks from experts in the field.
"Starting the support group gave me an MDA family and a whole new social support system," says Hayes.
Barbara Twardowski has Charcot-Marie-Tooth (CMT) disease and uses a power wheelchair. Jim, her husband, is a registered nurse. The couple lives in Louisiana and writes about accessible travel, assistive technology and related issues.
---
Grow Your Network
Connecting with others is one of the best ways to handle stress and avoid social isolation. Here are tips for building and maintaining a robust social support system.
Join in. Organizations that are welcoming to newcomers include places of worship, senior centers, libraries and community centers.
Volunteer. Giving will make you feel happier. Working with others, even for a short amount of time, can help you connect with your community and meet like-minded individuals.
Make an effort. Relationships need to be nurtured. Schedule time for get-togethers and chats — even if they are on the phone or online — to maintain friendships. Be an active listener.
Take a class. Learn a foreign language, make jewelry or write your memoir. Following an interest will help you meet others. Give friendships time to develop. 
Open your home. If it is difficult for you to get out of the house, invite others to your home. Host the knitting group, book club or neighborhood watch meeting. 
Cast a wide net. Be open to meeting all kinds of people. 
Show appreciation. Nurture the relationships in your life by expressing gratitude. Take the time to say "thank you." Be supportive of others when they need you. Successful relationships are reciprocal. 
Find a support group. Look for a local or online group. If there isn't one for your disease, consider one that is similar. For example, those with myasthenia gravis (MG) might find a group for people with autoimmune diseases or rheumatoid arthritis. MDA offers disease-specific support groups, as well as groups for caregivers, parents, young adults and more. 
You're Not Alone in Your Journey 
MDA is here every step of the way, ready to provide resources and guidance, support groups and ways to connect with others online. Contact your local MDA office to find support groups and other events in your community at mda.org. (Type your ZIP code into the "Find MDA in Your Community" box.) Be sure to connect with MDA on Facebook and Twitter.
MDA Resource Center: We're Here For You
Our trained specialists are here to provide one-on-one support for every part of your journey. Send a message below or call us at 1-833-ASK-MDA1 (1-833-275-6321). If you live outside the U.S., we may be able to connect you to muscular dystrophy groups in your area, but MDA programs are only available in the U.S.
Request Information