In Focus: Spinal Muscular Atrophy (SMA)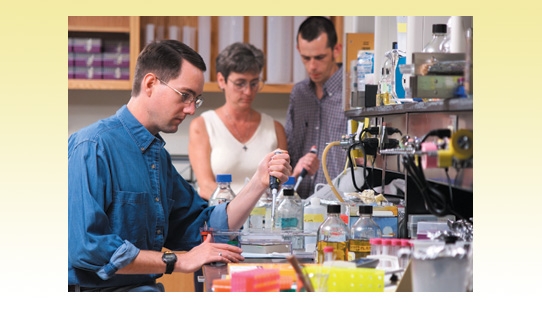 This report provides an overview of spinal muscular atrophy (SMA), a disease in which a loss of nerve cells in the spinal cord causes weakness or paralysis of variable severity.
Chromosome-5-linked SMA, by far the most common form of the disease, lends itself well to certain therapeutic interventions because of its unusual genetics. In contrast to the situation in many other genetic diseases, everyone with this type of SMA makes at least a small amount of the necessary protein in which they're deficient, called SMN. That makes it easier to devise strategies to increase SMN levels further, and easier for the immune system to tolerate the increase than in many other disorders.
Although a great deal of SMA research is focused on increasing SMN levels, investigators don't yet know whether doing so after the onset of the disease will rescue nerve cells. Therefore, some researchers are pursuing alternatives to SMN-based strategies.
MDA Resource Center: We're Here For You
Our trained specialists are here to provide one-on-one support for every part of your journey. Send a message below or call us at 1-833-ASK-MDA1 (1-833-275-6321). If you live outside the U.S., we may be able to connect you to muscular dystrophy groups in your area, but MDA programs are only available in the U.S.
Request Information