Immune Response Must Be Considered in DMD Gene Therapy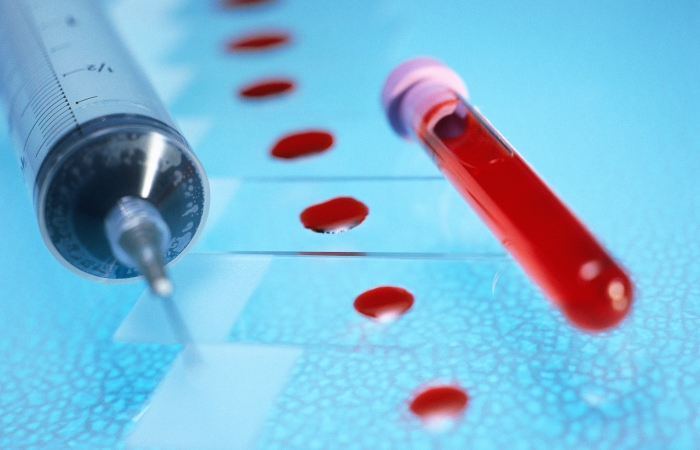 Future gene therapy trials in Duchenne muscular dystrophy may need to assess participants' immunity to dystrophin, recent findings show
Editor's note: This story was updated April 27, 2012.
Immune-system rejection of newly synthesized dystrophin protein occurred in at least some of the boys with Duchenne muscular dystrophy (DMD) who participated in a safety trial of dystrophin gene therapy.
The finding was a partial surprise to researchers and demonstrates the value of small, phase 1 clinical trials.
"The results from this small gene therapy trial underscore the importance of rigorous safety monitoring during all phases of clinical trials, but particularly at the early stages," said neurologist Valerie Cwik, MDA executive vice president for research and medical director. "The wealth of information about the immune system's reaction to gene therapy obtained from this study will aid in design of future clinical trials for DMD and, perhaps, other genetic neuromuscular diseases."
MDA supported the DMD gene therapy safety trial through a grant to Asklepios BioPharmaceutical, a Chapel Hill, N.C., biotechnology company. Molecular biologists Xiao Xiao and R. Jude Samulski at Asklepios and the University of North Carolina at Chapel Hill developed the miniaturized dystrophin gene construct and the viral gene delivery vehicle, the principal therapeutic approaches used in this trial.
Xiao and Samulski are part of the Sen. Paul D. Wellstone Muscular Dystrophy Cooperative Research Center at the University of North Carolina at Chapel Hill. Samulski directs the UNC Gene Therapy Center and is president-elect of the American Society of Gene and Cell Therapy (ASGCT).
Neurologist Jerry Mendell, director of the MDA clinic at Nationwide Children's Hospital in Columbus, Ohio, was the clinician on the study. Mendell directs the Center for Gene Therapy at Nationwide and is a long-time MDA research grantee.
About the new findings
Christopher Walker at Nationwide Children's Hospital, in collaboration with Mendell, Samulski, Xiao and others, wrote the final report on this trial, which was published Oct. 7, 2010, in the New England Journal of Medicine. An editorial accompanies the paper. Walker was the immunologist on the study team and is a professor of Pediatrics, Molecular Virology, Immunology and Medical Genetics at Nationwide.
The findings build on trial results initially announced in April 2010 by Walker.
In the trial, six participants received injections of dystrophin genes encased in adeno-associated viral delivery vehicles into one biceps muscle and placebo (fake) injections into the other biceps muscle.
Both biceps muscles were later biopsied. In four of the boys, the biopsies were taken at six weeks post-injection; in the other two, they were taken at three months post-injection.
Two of the four participants whose biopsies were taken at six weeks showed limited production of dystrophin protein. Neither of the two participants whose biceps muscles were sampled at three months showed any dystrophin protein arising from the injected genes.
About DMD and 'revertant fibers'
In DMD, a large variety of mutations in the gene for the muscle protein dystrophin lead to progressive weakness of the skeletal and cardiac muscles. (Because the disease is X-linked, it affects males almost exclusively, although females sometimes develop symptoms.)
Many of those with DMD produce limited amounts of dystrophin via so-called "revertant" muscle fibers that have regained the ability to produce the protein, perhaps through acquiring a second genetic mutation. (The mechanism that leads to revertant fibers isn't clear.)
The amount of dystrophin that revertant fibers produce is extremely small and probably has no effect on muscle function. However, researchers had hoped that even a very small amount of dystrophin produced by the body might allow the immune system to tolerate this protein.
Although it was expected that there might be some immune-system rejection of the newly synthesized dystrophin, or of the viral vehicle used to deliver the gene, the details were not known until the results of the trial were thoroughly analyzed.
It is now clear that production of dystrophin by revertant fibers is not a guarantee that the immune system will tolerate new dystrophin. In fact, the researchers speculate that the presence of revertant, dystrophin-producing fibers may have acted somewhat like a vaccination against dystrophin, priming the immune system to attack the new dystrophin when it perceived it, at least in some participants.
The immune-system rejection was detected by complex analyses of blood and muscle biopsy samples; it was not something that patients or doctors could observe with casual inspection.
The researchers did not report any immune-system rejection of the viral delivery vehicle.
Meaning for people with DMD
These studies show the importance of careful monitoring of the immune system and point toward potential ways of circumventing the problems or modifying the behavior of the immune system to achieve success.
Walker emphasized that this small study not only provides researchers with insight into strategies for gene therapy for DMD but also into mechanisms of the disease itself. Dystrophin made by revertant fibers may underlie some of the inflammation seen in muscle in DMD, he said, and understanding this phenomenon could help with treatment.
"This study has provided an initial glimpse into a poorly understood aspect of muscular dystrophy," Walker said. "We've known for a long time that white blood cells invade the muscles of patients with Duchenne muscular dystrophy, but why or how they see the muscle as foreign has been a mystery. That dystrophin itself might be a target of these white blood cells is an unexpected finding of this study."
Walker continued, "It is important to emphasize that we are just at the beginning of what might be a long journey. We don't yet understand how this immune response might contribute to muscular dystrophy; nor do we fully understand what its impact may be on experimental therapies to restore muscle function.
"However, we're making rapid progress in understanding how immune responses in general are turned on and off. New approaches to restore immunity are being evaluated in cancer and chronic viral infections, and we are learning how to turn off immunity in autoimmune diseases. All these advances may be relevant to the understanding and treatment of DMD."
In August 2010, the National Institutes of Health awarded a $7 million grant to Nationwide Children's Hospital, designating the institution a Sen. Paul D. Wellstone  Muscular Dystrophy Cooperative Research Center and providing support for researchers to develop strategies to overcome immune-system barriers to DMD gene therapy. Mendell and Walker will direct the newly designated center. 
Mendell said he believes gene replacement therapy will "have an important role in the treatment of DMD," despite the challenges it poses.
"This first attempt at gene therapy taught us the importance of a dedicated team effort and the value of screening patients prior to enrollment in a trial," Mendell said. "Screening patients should allow us to anticipate immune problems before they are encountered. This study further illustrates the importance of careful monitoring of the immune system during a trial."
Update 4/27/12: Additional information on this topic was provided at the American Academy of Neurology meeting held April 21-28, 2012, in New Orleans. Corticosteroid drugs (such as prednisone and deflazacort) appear to reduce the likelihood of a therapy-limiting immune response to dystrophin in Duchenne muscular dystrophy. 
MDA Resource Center: We're Here For You
Our trained specialists are here to provide one-on-one support for every part of your journey. Send a message below or call us at 1-833-ASK-MDA1 (1-833-275-6321). If you live outside the U.S., we may be able to connect you to muscular dystrophy groups in your area, but MDA programs are only available in the U.S.
Request Information