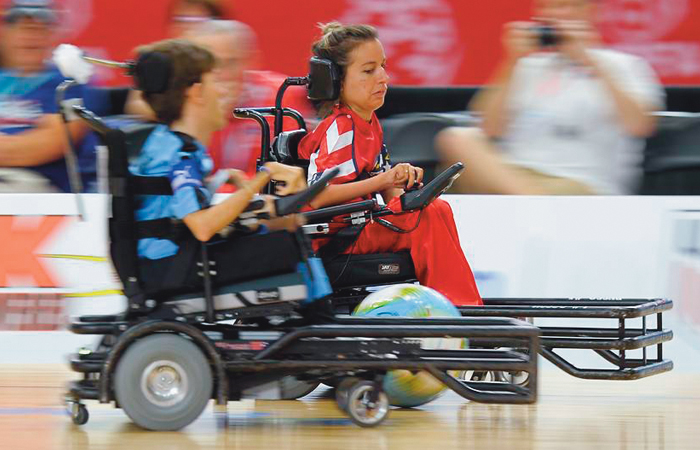 U.S. power soccer team competes in the FIPFA World Cup
This July, four athletes with neuromuscular diseases competed in the Federation Internationale De Powerchair Football Association (FIPFA) World Cup for Team USA, which came in second place overall. Jordan Dickey, Natalie Russo, Ben Carpenter and Nathan Mayer all competed in the tournament, which pits teams of four individuals operating wheelchairs with wheel guards against each other in a game commonly called power soccer. The goal is to maneuver your team's ball into the other team's goal through dribbling, passing and shooting. 
Fans and players from all over the world came to Kissimmee, Fla., for the event. And while Team USA went undefeated in its opening rounds, they were bested in the end by Team France in an intense championship match. The FIPFA World Cup takes place every four years, and it will be held again in 2021. 
For more information on power soccer, visit the U.S. Power Soccer Association. 
MDA Resource Center: We're Here For You
Our trained specialists are here to provide one-on-one support for every part of your journey. Send a message below or call us at 1-833-ASK-MDA1 (1-833-275-6321). If you live outside the U.S., we may be able to connect you to muscular dystrophy groups in your area, but MDA programs are only available in the U.S.
Request Information