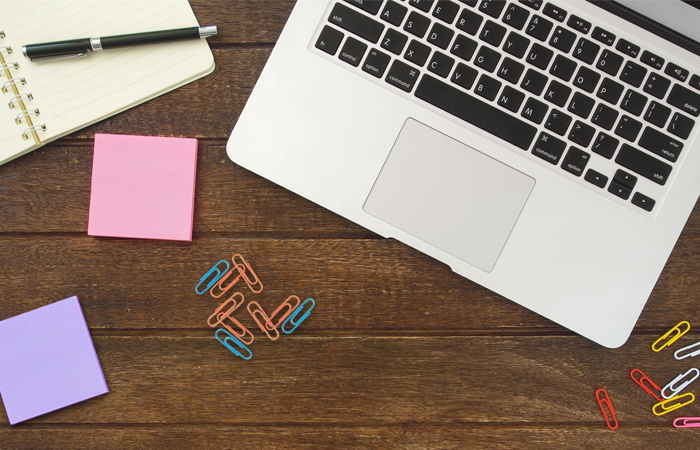 For many individuals with neuromuscular diseases, finding a meaningful career can make for a richer, more independent life
Going from being a high school or college student to an independent, working adult can be challenging for almost anyone. But for individuals who live with neuromuscular diseases, the transition into the workforce can be especially overwhelming. 
But young adults in the MDA community who have successfully made this employment leap agree that the rewards of meaningful work are worth the challenges they've faced en route to establishing thriving careers. 
Take Dan Dorszynski. "It feels great to be able to keep working and participating in society in the way most people do," says Dorszynski, a computer programmer and entrepreneur who received a diagnosis of Becker muscular dystrophy (BMD) when he was 13 years old. "Although I have days where I feel like my plate is overloaded, I know that having work in front of me is better than not having anything to do. Plus, I like what I do, so it's fun and challenging."
Here, Dorszynski and others in the MDA community share stories and tips from their own career journeys thus far.
The job hunt
According to Amanda Papp, MDA's health care service coordinator in Columbus, Ohio, who works with many young adults as they explore their future, the path of pursuing and landing a job and succeeding in a work environment is by no means out of reach for young adults with neuromuscular disease. In fact, she says, in some respects such individuals are well-suited for this challenge because they've always had to test their limits to get as far as they have in life. 
"A sense of hope is present because many of these young adults are ready to tackle that challenge and take on the world," Papp emphasizes. 
That sense of hope, and youthful idealism and enthusiasm, is especially potent in high school and college students. Perhaps that's part of the reason why Papp and others suggest that the best time to begin looking for a full-time job is when one is still in school. Internships in particular are a great way for individuals to test the waters in a certain field or role, and find where their skills and passions align — or don't. 
"My first job was from a word-of-mouth lead," says Dorszynski. "I interviewed for an intern position I heard about from a friend's mom and got it." Then, after he graduated from Stanford with a B.S. in civil and environmental engineering in 1997, that internship "led to a regular full-time job at the same place," he adds.
Although this was just the first stop in a career that has since taken him into a new and unexpected field, Dorszynski's story is an example of the importance of networking when it comes to job search and career recruiting. It's a lesson shared by Katrina Gossett, as well.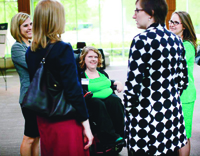 Gossett, who lives with spinal muscular atrophy (SMA), knew she wanted to move closer to family in Indiana when she graduated from the University of Chicago Law School. So during her years in Chicago, she made a special effort to make contacts with individuals working at law firms back in Indianapolis. That networking groundwork helped Gossett land consecutive summer internships at Indianapolis' Faegre Baker Daniels LLP. Like Dorszynski, she then graduated with a job offer in hand, and today, Gossett is living her dream as an associate in the firm's business litigation group.
Embrace change, find balance
Between company mergers and acquisitions, downsizing, relocations, and promotions, change has become a regular part of how we work in this day and age. Of course, voluntary change — taking a new job or jumping into an entirely new role or field — is equally common. All of which is to say that even though modern work life is not always smooth, with patience and persistence, you can build a career. 
Sometimes, it's just not the one you originally planned.
After Dan Dorszynski's post-college internship, he felt driven to continue along a logical career trajectory, moving on to graduate school, which he did, before finding a niche working in civil engineering. But during that process, he discovered computer programming, and that changed everything. In programming, Dorszynski discovered not just a growing, in-demand field that appealed to him intellectually; he also found a profession that he feels is far more compatible with the progression of his BMD. 
"Once I changed paths and started programming, I was less concerned [about being able to find and perform work effectively] because the job is 95 percent being in front of a computer. So whether I was walking or using a wheelchair, I could still do it," he says.
Today, Dorszynski works as a Web developer and programmer and runs a computer-based company with a friend.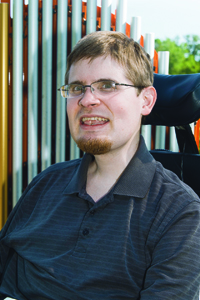 Adapting a career path to the realities of a diagnosis is something that Dan Sedgeman knows well. With a B.S. in physical education from Southwest Minnesota State University and a master's in clinical exercise physiology/cardiac rehabilitation from Minnesota State University, Mankato, Sedgeman wanted to become a certified personal trainer — even if he knew that path might not be possible. 
"Because I have Duchenne muscular dystrophy (DMD), I didn't think I'd be working after college," he admits. "I picked a major I thought was interesting, and it gave me the opportunity to study muscles and muscle fibers."
As expected, Sedgeman's DMD eventually made him too weak to physically train clients. But he remained passionate about fitness, so he slightly reframed his outlook, as well as his career goals. Now, he works as a health coach, helping novices establish fitness programs by reviewing screening results for their health programs, as well as counseling them on developing their health and fitness goals. 
Sedgeman has also found time to translate his academic and professional expertise into a personal passion project: Expressive Movements. This integrated dance program, open to those with and without disabilities, blends fitness, therapeutic benefits and social interaction.
For Sedgeman, who also regularly plays power hockey, an adaptation of the game in which participants use power wheelchairs, these recreational pursuits have provided a great way to indulge the specific passions he wasn't able to focus on in his career. Plus, he says, it helps make him more well-rounded and have better work-life balance. 
Similarly, Dorszynski leverages the fact that he's self-employed to carve out time for his other passions, like wheelchair tennis and travel. 
In her case, Gossett adds balance to her working life as an attorney by competing in ComedySportz, an improv comedy show/competition that has programs in many major cities. Before she found the law as a calling, Gossett was a theater major in college. So even though improv is by its nature spontaneous, not scripted, she says these classes have helped her "feed the theater bug" that still resides inside her. While Gossett admits she was initially terrified and thought she couldn't be funny consistently, she has come to thoroughly enjoy the classes — and even acknowledges that studying improv has benefited her in her day job. 
"I would have loved to be an actress professionally," she explains. "I knew it was a very hard career to get into and hard to support myself. But I was a lawyer in mock trial in high school and enjoyed the trial drama. There's a little bit of theater in the law, at least when you're in the courtroom."
Blaze your own trail
Even if you're able to establish a healthy work-life balance, not everyone is interested in becoming an employee in the traditional sense. One reason could be that such a person has an entrepreneurial spirit and loves the freedom to follow his or her own muse. Another could be that this person has a neuromuscular disease that limits strength and stamina, making a standard eight-hour work day difficult or impossible. As it happens, in some cases it's a combination of the two. 
Scott Drotar was diagnosed with SMA at 18 months old. He earned a mathematics degree at the University of Notre Dame and a master's in quantitative psychology from the University of Kansas. After grad school, he started doing statistical analysis work, but he wasn't building the life he wanted. On a whim, he started a personal Web page and blog (ScottDrotar.com) and began writing about his life. Before he knew it, he had a growing following and invitations to speak to groups and earn a living by sharing his story. 
Drotar has embraced this new path as well as the flexibility it affords him. Now, living in Kansas City, Kan., he has created a work schedule based on his personal needs, instead of those of an employer. While he still supplements work related to his website with statistical analysis projects on a freelance basis, his work day invariably begins about 1 p.m.
"With my medications and such, my body is more cooperative at that time," he says. "I usually spend the afternoon doing bookkeeping for my speaking business. Workplace stuff is important, but not the stuff I enjoy doing. When that's done, I write new blog posts, a new talk or work for one of my statistical analysis clients."
Drotar stresses that finding a schedule that best balances health and wellness with what's satisfying about a given job, while factoring in income needs and financial considerations, is key.
"It took me a while to know how to budget my finances for ups and downs and to structure my time," he says. "I am in charge of when I work and how much. If I have a day when my body is not working well, I can work less and not worry about upsetting a boss. I can take Tuesday and Wednesday off to feel better and work more hours on Thursday and Friday to get the work done, but not have to pay for it with my body."
Finding your independence
For those living with a neuromuscular disease, the transition into the workforce often accompanies a larger transition from youth and dependence to adulthood and independence. Both types of transitions are a process that are unique to each individual. For Scott Drotar, the process of transitioning to independent living was intentionally gradual, and college marked a pivotal point along the way.
"It was great that I was able to gradually ease in to being a completely independent adult, and I am not sure I would have been this successful if I had jumped straight to living on my own," he says. "By first living in the dorms and learning how to function as a disabled adult in an able-bodied world, while still having the added support of the college setting, I was able to develop some of the necessary skills to live independently."
Just like the journey one goes on to find a meaningful career, becoming an independent adult is not always easy, but in the end, the rewards of doing so are worthwhile. So it's important to keep that perspective in mind and remember that sometimes what holds a person back isn't their actual limitations, physical or otherwise; it's their own natural fear of what lies ahead or even the fears of loved ones who don't want to see them get hurt. 
"Once you set your goal," says Drotar, "don't let others — parents, siblings, friends, caregivers — tell you what they believe you can do. Everyone in my life told me, "You'll never live on a campus in North Dakota," but I refused to listen. I decided I've got this one life. It's mine to live. It's going to be shorter than most, so I've got to make the most of the time I've got. Even if I fail, I'm back where I started. Live your life for you — not everybody else. Dream big and go for it."    
Donna Albrecht is a freelance writer and speaker in Northern California. 
Health Care How-To
As an independent adult, you may qualify for continued coverage under your parents' insurance plan; Medicaid (exact qualifications and benefits vary by state); the Affordable Care Act (ACA); or through your employer's plan. For example, Dan Dorszynski says, "I'm really happy the Affordable Care Act passed, because it allowed me to buy my own insurance as a self-employed person with a pre-existing condition." Katrina Gossett and Dan Sedgeman on the other hand, have health insurance through their employers.
Kristin Stephenson, MDA vice president of Policy & Advocacy, offers these notes and tips to help you evaluate the best health plan for you: 
Medicaid is different in every state, and there are wide variations among policies and coverage details. 
Similarly, health insurance is not a one-size-fits-all proposition — determining the right coverage option requires taking a deep dive into the fine print of a policy. For example, if you move from one plan to another, will your current providers still be covered as "in-network"? And what is the network? Who is part of it? 
Other questions to consider:
Co-pays: What's included? Doctor/medical appointments, medications, etc.
Deductibles: How much per use? Is there a cap?
Preauthorization requirements: Does the plan require a gatekeeper (like many HMO plans) or can a patient self-refer to a specialist?
Cost calculations: How do your known costs (or most likely costs based on experience) compare to the annual out-of-pocket maximums?
Coverage considerations: What's included in terms of durable medical equipment, physical therapy (PT), occupational therapy (OT), vision, dental, etc.?
Resources + Milestones
October is National Disability Employment Awareness Month (NDEAM). This year, NDEAM celebrates its 70th anniversary. Visit the NDEAM website to find related disability employment resources, learn about the history of NDEAM and see how you can support its cause. 
This year also marks the 25th anniversary of the Americans with Disabilities Act (ADA).
Been There — Done That!
When it comes to getting information about some aspect of life you're about to embark on, there's nothing better than learning from the experiences of those who have already been there and succeeded. The MDA Transitions Center includes a blog written by other young adults who have successfully overcome many challenges associated with life with neuromuscular disease. Among the bloggers are some of the individuals mentioned in this article: Dan Dorszynski, Scott Drotar and Katrina Gossett. The Transitions Center also has a "Career Center" page with links to useful job search and career resources. Visit the MDA Transitions Center today to check out the Center's offerings, read a blog or submit your own story.
Back to School
This article is part two of a two-part series on MDA Transitions. The first article, A Bright Future, focused on how young adults with neuromuscular diseases have found success and a steppingstone to independence in college.
MDA Resource Center: We're Here For You
Our trained specialists are here to provide one-on-one support for every part of your journey. Send a message below or call us at 1-833-ASK-MDA1 (1-833-275-6321). If you live outside the U.S., we may be able to connect you to muscular dystrophy groups in your area, but MDA programs are only available in the U.S.
Request Information