Adaptive Is the New Black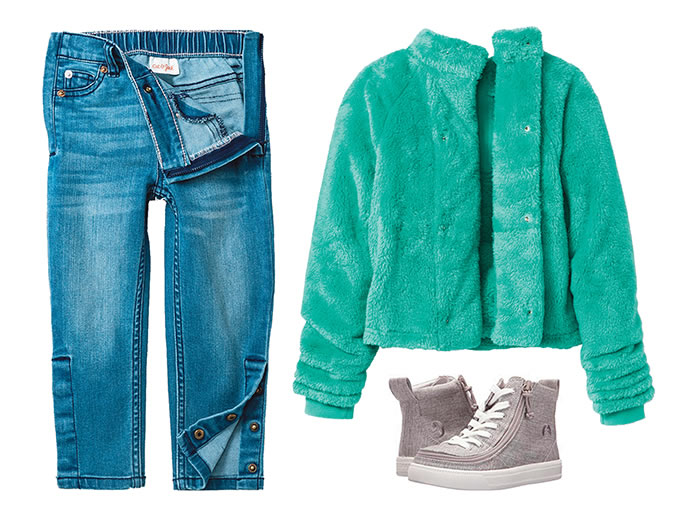 The mainstream success of adaptive clothing shows that people living with disabilities have a passion for fashion
This fall, New York Fashion Week opened with a bang: A runway show called Fashion Revolution presented numerous types of adaptive clothing worn by 30 models with disabilities. Organized by the Runway of Dreams Foundation — a nonprofit created by Mindy Scheier, whose son, Oliver, has a rare type of muscular dystrophy — the show highlighted the foundation's goals of dispelling common fashion industry misconceptions about people with disabilities.
"The first misconception is that people with disabilities are a niche demographic. In fact, people with disabilities are the largest minority on the planet," Scheier says. "The second is that these people don't care how they look and don't spend money on clothing."
You Are What You Wear
Scheier's experience with her son and her background in the fashion industry cemented her outlook on adaptive clothing early on.
"What you wear is core to who you are as a person, and it has a direct correlation with your confidence," she says. "In my own world, it has given Oliver such a sense of being included. Even being able to wear a simple pair of jeans — what that did for him is unimaginable."
Kim Anderson, MS, OTR/L, an occupational therapist at the MDA Care Center at Children's Hospital of Philadelphia, has seen how easy-to-wear clothing that looks and feels good can affect a person's life.
"It gives them a sense of independence," Anderson says. "Having a patient be able to do things themselves is a major thing we work toward. It gives them confidence, and they can choose to fit in or stand out in a way that they want to by getting clothing they like, instead of sweat pants or oversized T-shirts."
For Ben, a 13-year-old with spinal muscular atrophy (SMA), it was all about sporting a pair of high-top sneakers.
"We had a hard time getting Ben's braces in high-tops," says Page Laska, Ben's mom. "So I began searching for high-tops, and I came across BILLY shoes. When we got them, we happened to have a family dinner. He put them on and showed everybody his new shoes with a beaming smile."
Not Just Niche
As companies realize the demand for adaptive clothing, some are making it part of their business plans. The recent Fashion Revolution show featured clothing designed by Nike, Target and Tommy Hilfiger, the last of which collaborated with Scheier to create its adaptive clothing line. Adaptive clothing is also available at Kohl's, Sears, J.C. Penney and online retailer Zappos.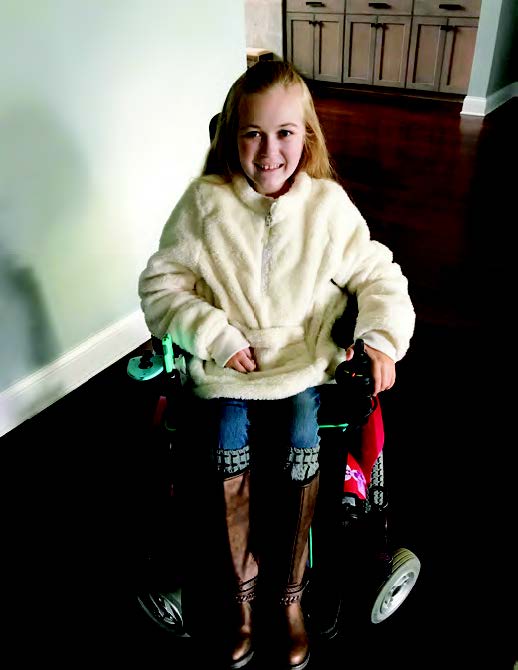 Consumers hope more brands will take note of the growing market for adaptive clothing.
"I've been with the neuromuscular disease clinic for four years, and fashionable adaptive clothing didn't even exist when I started," Anderson says.
Reagan, a 13-year-old former MDA Ambassador who lives with SMA, says access to adaptive clothing is improving, but she still doesn't have as many options as her peers without disabilities.
"It's getting better, but it's still something you have to search for because there are only a few stores that offer it — but it's great that they do," she says.
Reagan's mom, Jenny Imhoff, explains that when it comes to finding clothing in stores, Target has had the most to offer.
"Last year, we got Reagan two different coats at Target," she says. "In the past, we would have to make her something, and as she got older it wasn't cool and it looked so different. With Target's line, she loved them — they looked just like the other kids', and they're made specifically for wheelchair users."
Looking Forward
Even with retailers like Target bringing adaptive clothing to brick-and-mortar stores, for now the internet offers the most options. However, as the adaptive clothing market grows, Scheier believes adaptive fashion will become easier to find everywhere.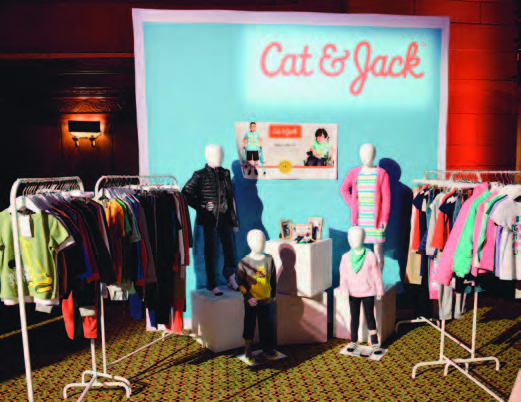 "I hope the future of adaptive is in-store," she says. "It was important to start online to demonstrate there is a market out there and that disability knows no age or socioeconomic background, but if we really want to be mainstream, it will be in stores. I do think that will happen in our lifetime."
Fashion Tip #1
Plan ahead. Jenny Imhoff, whose daughter, Reagan, has SMA, recommends researching before heading to a store, especially when traveling to larger cities. "When we travel to New York or Chicago, obviously those are bigger markets, so we can find more adaptive clothing in stores," she says. "We'll sometimes send an email or go to the company's website to find out which locations have adaptive clothing."
Fashion Tip #2
Search for style. Google and other search engines can be great tools for finding clothing that fits a specific need, whether it's easy on/off shoes or adjustable-waist pants. Page Laska, mother of a 13-year-old with SMA, recommends adding words like "trendy" or "stylish" to your search to weed out more old-fashioned options. You can also try limiting your search to recent results so you're likely to find newer products.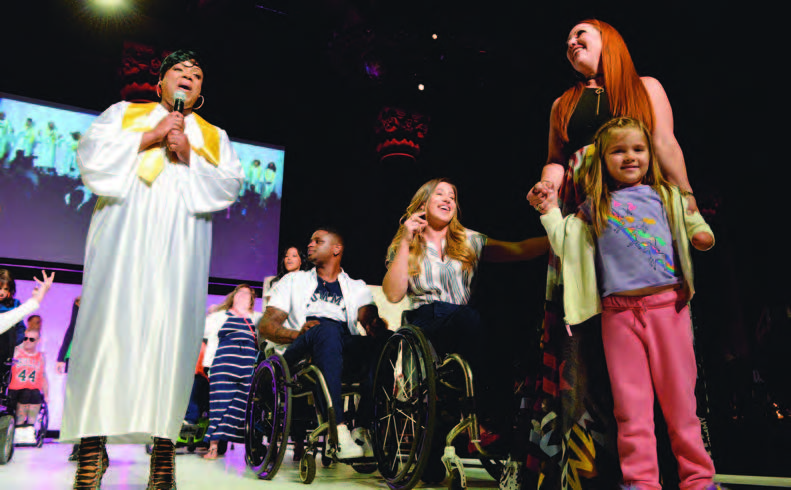 Finding Adaptive Clothing
Start your fashion journey with these brands and retailers that offer adaptive clothing online:
Andrew Conner is a writer and editor for Quest.
MDA Resource Center: We're Here For You
Our trained specialists are here to provide one-on-one support for every part of your journey. Send a message below or call us at 1-833-ASK-MDA1 (1-833-275-6321). If you live outside the U.S., we may be able to connect you to muscular dystrophy groups in your area, but MDA programs are only available in the U.S.
Request Information