About Us
Our mission is to empower people living with neuromuscular diseases to live longer, more independent lives.
Muscular Dystrophy Association Announces Programming for ALS Awareness Month
MDA Virtual Learning Series on ALS features a 5-week educational program launching May 4; MDA Advocacy Institute features discussion on legislation to improve care and funding for ALS community and key programs on May 24; MDA's Quest Podcast features ALS medical experts and community members; and critical fundraising partnerships continue with International Association of Fire Fighters, Dutch Bros and more.
NEW YORK, April 24, 2022 -- The Muscular Dystrophy Association (MDA) today announced programming and fundraising events in support of people living with Amyotrophic Lateral Sclerosis (ALS, also known as Lou Gehrig's disease) throughout ALS Awareness Month in May. MDA will also engage the community in support of Lou Gehrig Day as designated by Major League Baseball at games across the country from the Boston Red Sox, Washington Nationals, Arizona Diamondbacks, and many more. Learn more about MDA's impact on ALS here.
"MDA's strategic focus on ALS research has led, directly or indirectly, to the development of four approved treatments for ALS with another pending, but we're not stopping there. We are connecting people with ALS to clinical trials through our MDA Care Center Network, where cutting-edge research is combined with multidisciplinary care. At the same time, our advocacy team has helped get the historic ACT for ALS signed into law. We will continue to work alongside families, guided by a vision of a world without ALS," said Donald S. Wood, Ph.D., President and CEO, MDA.
"The funding the Muscular Dystrophy Association has generated and invested thanks to generous donors and sponsors, is critical to moving progress forward and finding treatments for ALS," said Sharon Hesterlee, Ph.D., Chief Research Officer, MDA. "We are currently supporting the Healey ALS Platform trial to test new therapeutics for ALS efficiently, the development of an "ALS tool kit" to collect ALS clinical data systematically, and studies to understand how genetic modifiers may make ALS-causing mutations more or less severe, among other projects. Our approach is to fund the whole life cycle of ALS research from discovery through approval of new therapies."
MDA has invested over $174 million in groundbreaking ALS research, in addition to funding support for 48 MDA ALS Care Center locations within the MDA Care Center Network (which includes more than 150 locations) and continues to be a leading voice to improve lives through advocacy. MDA also produces educational programming and seminars for individuals living with ALS and their families and caregivers, in addition to professional education (including the annual MDA Clinical & Scientific Conference).
"With patients getting connected to clinical trials faster than ever before across the MDA Care Center Network, and research identifying key pathways leading to this disease, we are making faster progress than ever before," Dr. Matthew Harms, MDA Medical Advisor, and Associate Professor of Neurology at Columbia University Irving Medical Center, and a leading voice in ALS and neuromuscular disease research and care. "Even though we are thrilled to have newly approved medications to offer patients, we are not content— pushing basic and clinical research even harder for additional drugs that slow the progression of ALS and give families hope that never existed before." Watch his video here.
IAFF ALS Education Initiative
MDA's largest organizational partner, the International Association of Fire Fighters (IAFF) who have raised over $679 million in 'Fill the Boot' events for nearly 70 years have helped fund ALS research and care. IAFF General President, Edward Kelly said in a message, "Some studies suggest fire fighters are twice as likely to get ALS than the public. It is important to stay educated and support our brothers and sisters and their families impacted by ALS. As fire fighters, we like to fight. Let's fight for a cure." Watch his video here.
The Muscular Dystrophy Association (MDA) and the International Association of Fire Fighters (IAFF) continue their decades long partnership to share the ALS Educational Initiative to raise awareness and provide resources for fire fighters and their families impacted by ALS. Research shows that fire fighters have a two-fold risk of ALS as compared to the general population. This initiative will provide reliable information and critical resources to support fire fighters and their families such as access to MDA's Care Center network with ongoing clinical trials and treatments, the MDA Resource Center including connections programming for families to find emotional support in their own neighborhoods, and continued advocacy for robust funding for implementation of the ACT for ALS, signed into law in late December 2021. MDA's ALS Education Initiative for Fire Fighters is supported by Mitsubishi Tanabe Pharma America.
Educational Programming
May 4 through June 1 (virtual) - MDA Virtual Learning Series: ALS
A new 5-week educational series on Thursdays from 6-7pm ET begins May 4 through June 1. Registration is open at no cost to families, caregivers, healthcare providers, however registration is required. The keynote speaker for the series will be Doreen Ho, M.D., Physician Investigator and neurologist at the Sean M. Healey and AMG Center for ALS at Massachusetts General Hospital. Dr. Ho will provide an update on recent research and promising clinical trials for ALS. Additional sessions during the series will include presentations on physical therapy and adaptive equipment, financial planning, and respiratory care, as well as a drug development roundtable with members of industry, and an ALS caregiver panel facilitated by Mary Holt-Paolone, MS, RN, mental health nurse at the MDA/ALS Care Center for Hope at Temple University. Live questions will be taken during each session. Registrants can also receive an email when the sessions are available for on-demand viewing. Sponsorship is provided by Cytokinetics and Mitsubishi Tanabe Pharma America.
June 3 (in-person): Community Education: MDA Engage Symposium (Princeton, NJ):
This in-person event features an ALS Track chaired by Matthew Harms, MD, MDA Medical Consultant, Associate Professor of Neurology, Columbia University. Additional speakers will include Dr. John Hansen-Flaschen, pulmonologist at Penn Medicine, Lyle Ostrow, M.D., Ph.D., neurologist at the MDA/ALS Care Center for Hope at Temple University, and Sara Feldman, PT, DPT, ATP and Mark Goren, OTR/L, CHT also from the MDA/ALS Care Center for Hope at Temple University. Sponsorship provided by Apellis Pharmaceuticals, Biogen, and Mitsubishi Tanabe Pharma America.
Coming soon this May
Medical Education: What's New in ALS webinar coming soon here.
This virtual webinar will feature Senda Ajroud-Driss, MD, Associate Professor of Neurology, Northwestern University Feinberg School of Medicine. The What's New in NMD series is designed to help clinicians across all disciplines stay up to date on factors that affect clinical care. Learn more about this series here.
Community Education: At Home Physical Therapy Guide for ALS, coming soon here.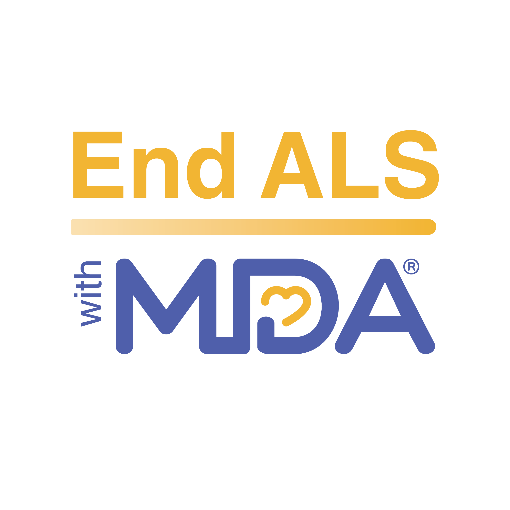 Advocacy
May 24: Advocacy Institute: ALS Policy Updates (virtual)
This discussion will focus on legislation that will improve care for the ALS community and provide robust funding for key ALS programs.
"MDA's Public Policy and Advocacy program pursues legislation and funding that advances biomedical research, ensures that safe and effective treatments are developed and delivered as quickly as possible, improves access to care and services and maximizes opportunities for independence," said Paul Melmeyer, Vice President, Public Policy and Advocacy, MDA. "​Recent victories for ALS include the very first dedicated funding of access to investigational therapies for the ALS community​, administrative progress on accessible air travel, new therapy options approved by the FDA, and more." In the signing ceremony, President Biden specifically recognized MDA as a major player in helping get the historic ACT for ALS bill through Congress and signed into law in December 2021. MDA recently testified in front of an FDA Advisory Committee as they were considering Biogen's tofersen for a hereditary form of ALS. While MDA does not take product-specific positions, the organization reminded FDA and the Advisory Committee of the regulatory framework and flexibility we hope they use when considering the approval of a new therapy.
MDA's continued advocacy efforts towards increasing equitable access to early detection, intervention, and lifelong care of neuromuscular diseases are vital for the neuromuscular community, including those with ALS. MDA's advocacy team continues to fight for access to adequate, affordable health insurance that covers the diagnostics, treatments, devices, and specialists needed, expansion of Medicare and Medicaid coverage and telehealth services, and improving vital home and community-based care programs. MDA's Public Policy and Advocacy team works closely with the FDA to actively collaborate on crafting new approaches for moving clinical trials forward in genetic diseases, including hereditary forms of ALS.
MDA's Quest Media
MDA's Quest Media outlets including its podcast, magazine, and newsletter, will features ALS stories from the community that inform and educate families on adaptive home security and adaptive living, how to share news of a diagnosis with friends and family, featuring community members and experts.
Quest Podcast features on ALS include:

Upcoming Fundraising Events for ALS Research and Care
May 19: Dutch Bros partnership with MDA: Drink One for Dane


For the 17th year, the Dutch Bros Foundation will donate funds to MDA for every drink sold. Dane Boersma founded Dutch Bros with his brother, Travis, in 1992. Dane passed away from ALS in 2009. Dutch Bros and the Boersma family started Drink One for Dane to bring awareness to, and support research to find treatments and cures for, the disease. The program will be announced May 15.

June 1: Wings Over Wall Street in NYC benefitting ALS Research and honoring members of the ALS community.
The Fight ALS Film Fest
In collaboration with Her ALS Story – a network of women diagnosed with ALS before age 35, and The ALS Therapy Development Institute (ALS TDI) – an organization MDA supported, launched by the late Augie Nieto – The Fight ALS Film Fest will kick off their second annual festival. Throughout the month of May – ALS Awareness Month -- The Fight ALS Film Fest will offer free screenings of documentaries focused on the many aspects of Amyotrophic Lateral Sclerosis (ALS). Each film will be the center of hosted discussions aimed at improving understanding of the disease, uplifting those affected and expanding the ALS community. The Fight ALS Film Fest was founded by Sunny Brous, who was diagnosed with ALS in 2015 and has since devoted her energy to helping others with ALS through SUNNYSTRONG.
"Continuing the success of last year's festival, this event is shaping up to be even bigger and more impactful," said Sunny Brous, founder of SUNNYSTRONG. "Increasing awareness and further shining a light on the realities of ALS will engage more people to join our fight and lead our community to discovering more treatments and eventually to cures."
History of MDA's impact on ALS
MDA first began funding research into ALS in the 1950s, in partnership with Eleanor Gehrig, wife of Lou Gehrig. MDA's commitment to ALS includes support for our network of more than 150 multidisciplinary MDA Care Centers at top medical institutions nationwide, including 48 designated MDA/ALS Care Centers. In addition, our MOVR Data Hub is a state-of-the-art data technology hub, powered by the MDA Care Center Network, which collects clinical and genetic data for seven neuromuscular diseases including ALS. MOVR serves as a valuable tool for optimizing health outcomes and accelerating therapy development in ALS. With more than 1,900 individuals with ALS participating in MOVR, we are gaining meaningful insights that will lead to advances in care and treatments.
National ALS Registry
MDA partners with the Centers for Disease Control and Prevention to promote the National ALS Registry, the only national population-based registry in the U.S. that collects information to help scientists learn more about who gets ALS and what may cause it. The National ALS Registry is a program to collect and analyze data about persons living with ALS. Learn more here.
Community Resources for Support and Guidance
MDA internal resources for members of the ALS community include MDA Resource Center, MDA Connect and more.
Social Media
Throughout May, MDA will be amplifying ALS Awareness Month with #EndALSwithMDA on social media. Follow MDA on Instagram, Facebook, Twitter, TikTok, LinkedIn.
About ALS
In ALS, nerve cells called motor neurons die, leading to weakness and eventual paralysis of all voluntary muscles, including those used for breathing and swallowing. The life span after diagnosis is typically three to five years, although some people live for decades with the disease. There is currently no cure.
Support
MDA is grateful to our dedicated volunteers and the generous donors and partners who make progress to end ALS possible including:
Transformer support provided by IAFF and CITGO Petroleum Corporation.
Visionary support provided by Acosta Sales & Marketing, Albertsons, General Motors, NALC, Randalls, Safeway, Shaw's/Star Market, Tom Thumb.
Leader support provided by Burn Boot Camp, Genentech, Harley-Davidson Eastern Dealers Association, Mansfield Cares, MDA Ride for Life, Mitsubishi Tanabe Pharma America
About Muscular Dystrophy Association
Muscular Dystrophy Association (MDA) is the #1 voluntary health organization in the United States for people living with muscular dystrophy, ALS, and related neuromuscular diseases. For over 70 years, MDA has led the way in accelerating research, advancing care, and advocating for the support of our families. MDA's mission is to empower the people we serve to live longer, more independent lives. To learn more visit mda.org.
Find MDA
in your Community