About Us
Our mission is to empower people living with neuromuscular diseases to live longer, more independent lives.
Eastern & Western PA Harley-Davidson Dealers Associations Raise Nearly $500,000 for MDA at 34th Annual Ride For Life
NEW YORK, NY – June 23, 2021 – The Muscular Dystrophy Association (MDA) today announced, the 34th annual MDA Ride For Life fundraiser by Eastern & Western PA Harley-Davidson Dealers held May 1 and 2 in Lebanon, Pennsylvania, raised $497,925.85.
The partnership between MDA and the iconic Harley-Davidson company spans more than four decades. Within that partnership, the Eastern & Western PA Harley-Davidson Dealers Associations have had over 50,000 participants raise over $25 million, to fund critical research, care, and advocacy for people living with muscular dystrophy, ALS, and related neuromuscular diseases.
Harley riders from 10 states attended the weekend event that included field events, auctions, motorcycle rides throughout the area and a parade to celebrate the decades long partnership to bring awareness and funds and independence to MDA families living with neuromuscular diseases.
"As I have said many times over the last 34 years, our riders have the biggest hearts and dedication to this cause. Once again, I was floored by the fact that they pulled together and helped us raise nearly $500,000 this year. Remember that is without our many events leading up to our event. This was a monumental effort given the circumstances. Through rain, snow, and sunshine these unbelievable folks are always there for the cause. It also goes well beyond just the fundraising it is the relationships with families living with these diseases that makes all this possible. I am so proud to be affiliated with such an amazing group of dedicated dealers and riders," said Brian Bentley, Ride for Life Steering Committee Member.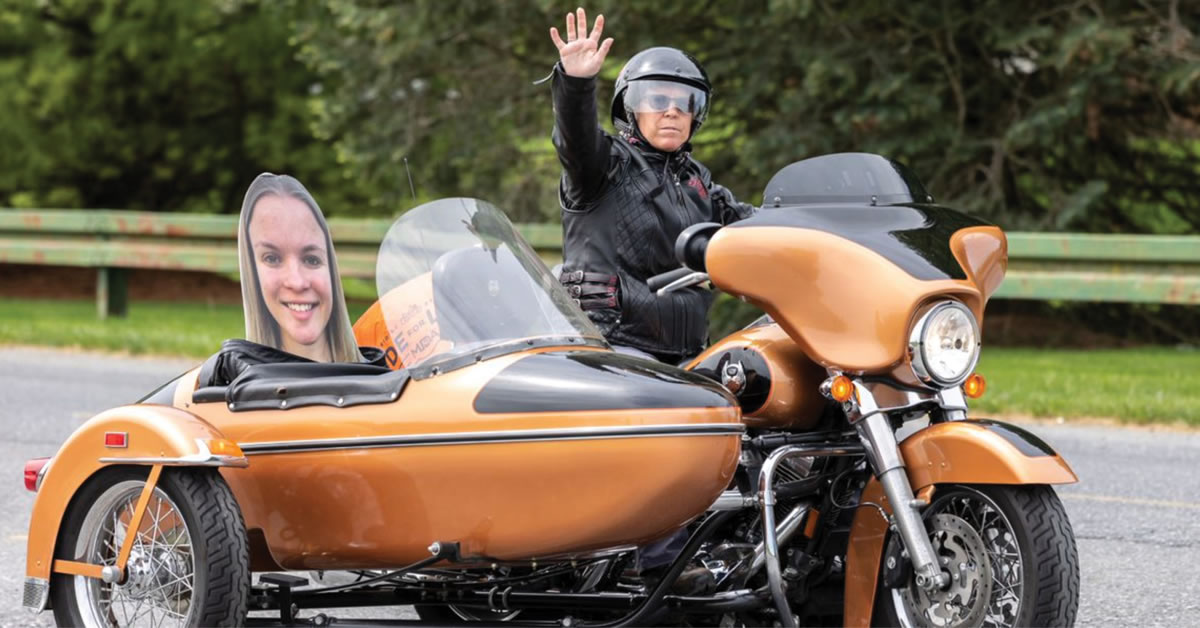 MDA recognizes the top dealerships and fundraisers:
Top 3 Dealerships:
Schaeffer's Harley-Davidson / Deer Lake - $82,525.57
Susquehanna Valley Harley-Davidson - $49,128.51
Z & M Harley-Davidson / Latrobe H.O.G. - $39,457.58
Top Fundraisers:
Mike Dimov – Susquehanna Valley Harley-Davidson
Ronald Carr – Appalachian Harley-Davidson
Peter Gibson – Brian's Harley-Davidson / Bucks HOG
Top Youth Fundraisers:
Hannah Luckenbill – Schaeffer's Harley-Davidson / Deer Lake
Shelby Plucinski – Z & M Harley-Davidson / Latrobe H.O.G
"Every year, our families, researchers, scientists, medical teams, volunteers and staff come together with our Harley-Davidson family of riders for a common mission to fundraise for more and better treatments and care and advocacy for our community," said Donald S. Wood, Ph.D., President and CEO of MDA. "Even throughout the pandemic, the support of our partnership never ceased to amaze me, with virtual fundraising rides, and riders checking in on families and reminding them that we will ride again! Indeed, this incredible community has raised almost half a million dollars – funds so critical for our mission -- especially at a pivotal time in therapeutic development and gene therapy, as we are on the cusp of so many new treatments that will improve the quality of life for people living with neuromuscular diseases."
For 70 years, the Muscular Dystrophy Association (MDA) has been committed to transforming the lives of people living with muscular dystrophy, ALS, and related neuromuscular diseases. We do this through innovations in science and innovations in care. As the largest source of funding for neuromuscular disease research outside of the federal government, MDA has committed more than $1 billion since our inception to accelerate the discovery of therapies and cures. Research we have supported is directly linked to life-changing therapies across multiple neuromuscular diseases. MDA's MOVR is the first and only data hub that aggregates clinical, genetic, and patient-reported data for multiple neuromuscular diseases to improve health outcomes and accelerate drug development. MDA supports the largest network of multidisciplinary clinics providing best-in-class care at more than 150 of the nation's top medical institutions. Our Resource Center serves the community with one-on-one specialized support, and we offer educational conferences, events, and materials for families and healthcare providers. MDA Advocacy supports equal access for our community, and each year thousands of children and young adults learn vital life skills and gain independence at summer camp and through recreational programs, at no cost to families. During the COVID-19 pandemic, MDA continues to produce virtual events and programming to support our community when in-person events and activities are not possible. MDA's COVID-19 guidelines and virtual events are posted at mda.org/COVID19. For more information, visit mda.org.
Find MDA
in your Community