About Us
Our mission is to empower people living with neuromuscular diseases to live longer, more independent lives.
Muscular Dystrophy Association Celebrates FDA Approval of Biogen's Qalsody for Treatment of SOD1-ALS
NEW YORK, April 25, 2023 – The Muscular Dystrophy Association (MDA) celebrates the US Food and Drug Administration (FDA) accelerated approval of Qalsody (tofersen), for the treatment of amyotrophic lateral sclerosis (ALS, also known as Lou Gehrig's disease) associated with mutation in the superoxide dismutase 1 (SOD1) gene (SOD1-ALS). Qalsody is the fourth approved therapy to treat a form of ALS and the first therapy to target a genetic cause of ALS. Qalsody will be made available and marketed in the United States by Biogen Inc.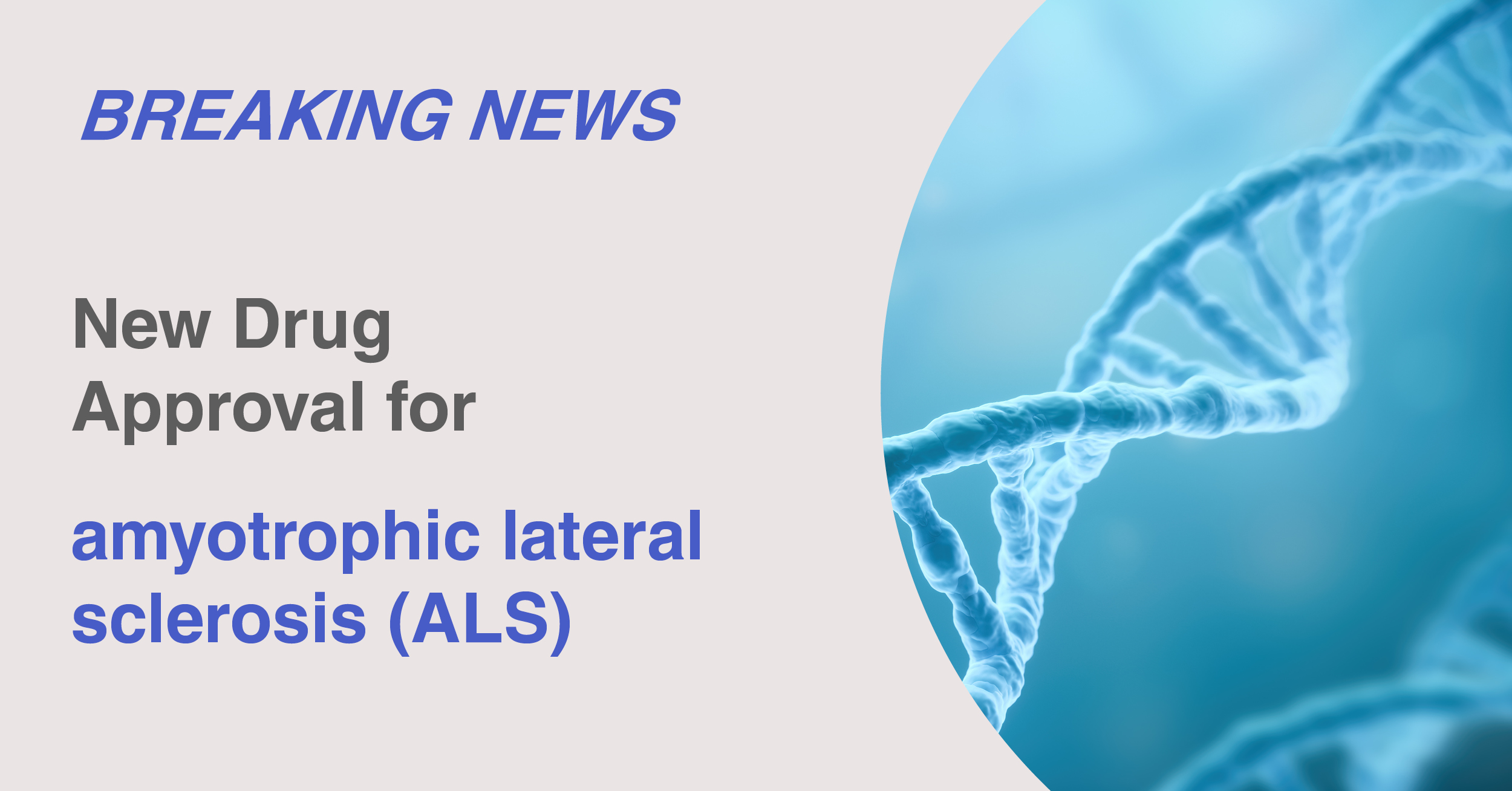 There is currently no cure for ALS and approved therapies have modest effects on the course of disease progression. At present there are three drugs that come in different formulations that are approved by the FDA for the treatment of ALS. In 1995, the glutamate blocker riluzole (Rilutek) was approved by the FDA for treatment of ALS and was shown to moderately increase life expectancy by three to six months. Two additional formulations of riluzole have also been approved to overcome problems associated with swallowing. Thickened riluzole (Tiglutik) was approved in 2018 and a riluzole oral film (Exservan) was approved in 2019. Finally, 22 years after the introduction of riluzole, the antioxidant drug edaravone (RADICAVA), requiring intravenous (IV) administration, was approved in 2017. In May 2022 the oral version of edaravone was approved. Then in Sept. 2022, the neuroprotective drug sodium phenylbutyrate/taurursodiol (Relyvrio) became the third approved therapy for treatment of ALS. With the lastest approval, Qalsody becomes a new therapeutic option in the arsenal of people with the particular form of ALS known as SOD1-ALS.
"The approval of Qalsody is a turning point in therapy development for ALS as it represents the first therapy to target a genetic cause of the disease," said Sharon Hesterlee, Ph.D., Chief Research Officer, MDA. "It's gratifying to see a strategy that we and other organizations funded substantially in earlier stages maturing into a real solution for people living with this genetic form of ALS. It represents the fulfillment of the promise of effective genetic medicines for ALS patients and their families."
"Today is a milestone and cause for celebration for the ALS community and the work of the Muscular Dystrophy Association over the decades of funding and support. Progress in one area of treatments for a specific type of ALS can have a major impact on others, and as a medical provider, having another treatment option for a patient living with these devastating SOD1 mutations gives us all hope across the MDA/ALS Care Centers," said Dr. Matthew Harms, MDA Medical Advisor, and Associate Professor of Neurology at Columbia University Irving Medical Center. "It is gratifying that almost exactly 30 years after the discovery of the SOD1 gene that we now have the first genetically driven therapy targeting this gene."
MDA was among the first organizations to support initial studies by Drs. Miller and Cudkowicz to test antisense oligonucleotide approach for people with SOD1-ALS. "They also supported the pivotal initial work of gene discovery and model development. We are grateful for the long standing, constant support by the Muscular Dystrophy Association that led to this great scientific and therapeutic advance for people with familial ALS," said Merit Cudkowicz, MD, MSC, a renowned neurologist and clinical researcher in ALS from Massachusetts General Hospital, and recipient of the 2023 MDA Legacy Award for Achievement in Clinical Research.
"We're excited to celebrate this milestone which brings the very first targeted treatment option to the SOD1-ALS community. This approval shows the FDA acting flexibly and progressively by using the accelerated approval pathway, innovative trial designs, and listening to the patient community to determine this treatment is safe and effective. We are proud to partner with the FDA to help speed the approval of new therapies and ensure the voice of patients and their families is heard," said Paul Melmeyer, Vice President, Public Policy and Advocacy, MDA.
"Any win for a subgroup of ALS is a win for the entire community. We are all thankful for steps towards a cure," said Sunny Brous, who lives with ALS and is the founder of SUNNYSTRONG.
About amyotrophic lateral sclerosis and SOD1-ALS
Amyotrophic lateral sclerosis (ALS), also known as Lou Gehrig's Disease, is a progressive neuromuscular disease in which muscle-controlling nerve cells called motor neurons are destroyed, causing muscles to become nonfunctional. This results in muscle weakness, disability, and eventually death. The exact cause for ALS is still unknown. About 10% of cases have known genetic causes, but the remaining cases have no clear cause. Mutations within multiple genes are believed to cause ALS. ALS caused by SOD1 gene mutations accounts for 2% of all ALS cases. SOD1 encodes an enzyme within cells that breaks down toxic metabolic products that can damage tissues in the body. Mutations in the SOD1 gene are thought to result in non-functional or altered SOD1 protein, leading to toxicity and subsequently death of motor neurons. Qalsody is a type of drug known as an antisense oligonucleotide (ASO) and it acts by reducing the production of new SOD1 protein in cells.
Clinical trials support approval of Qalsody
The approval of Qalsody is supported by the efficacy and safety data from the Phase 3 VALOR trial. Though the drug missed the primary efficacy endpoint of ALS functional changes in this study, it met the secondary endpoints of lowering levels of plasma neurofilament light (NfL), a biomarker of nerve injury and neurodegeneration, as well as SOD1 protein levels in treated participants. The clinical benefit of Qalsody will continue to be studied in the Phase 3 ATLAS study.
Muscular Dystrophy Association's investment in ALS research
Since its inception, MDA has invested more than $174 million in ALS research. MDA first began funding research into ALS in the 1950s, in partnership with Eleanor Gehrig, wife of Lou Gehrig. Read more here on MDA's impact on ALS.
MDA's announcement of programming and services for ALS Awareness Month can be found here.
About Muscular Dystrophy Association
Muscular Dystrophy Association (MDA) is the #1 voluntary health organization in the United States for people living with muscular dystrophy, ALS, and related neuromuscular diseases. For over 70 years, MDA has led the way in accelerating research, advancing care, and advocating for the support of our families. MDA's mission is to empower the people we serve to live longer, more independent lives. To learn more visit mda.org.
Find MDA
in your Community