About Us
Our mission is to empower people living with neuromuscular diseases to live longer, more independent lives.
Muscular Dystrophy Association-Supported Drug AGAMREE® (vamorolone) Approved for the Treatment of Duchenne Muscular Dystrophy by the FDA
NEW YORK, October 26, 2023 – The Muscular Dystrophy Association (MDA) celebrates the US Food and Drug Administration (FDA) approval of AGAMREE® (vamorolone), a structurally unique steroidal anti-inflammatory drug to treat children and adolescents living with Duchenne muscular dystrophy (DMD). This multi-functional drug shows potent inhibition of pro-inflammatory NFkB pathways via high-affinity binding to the glucocorticoid receptor, high-affinity antagonism for the mineralocorticoid receptor, and membrane stabilization properties. This novel therapy, supported in part by MDA Venture Philanthropy, demonstrates similar efficacy to traditional corticosteroids with reduced negative downstream impacts or side effects. Vamorolone will be made available in the United States by Catalyst Pharmaceuticals.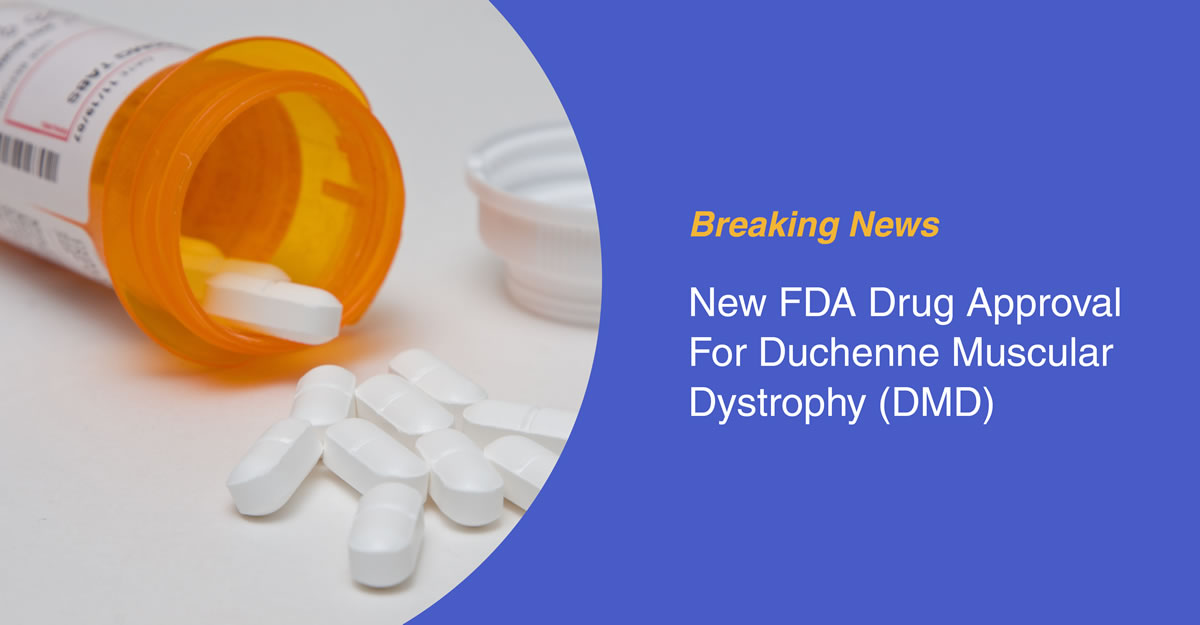 "Corticosteroids have been a first line treatment for DMD for many years but their utility has always been limited by the side effect profile, which includes weight gain, short stature, and decreased bone density among others. The approval of AGAMREE (vamorolone) provides people living with Duchenne, and their families, a powerful tool to treat the disease, while limiting some negative side effects associated with corticosteroids," said Sharon Hesterlee, Ph.D., Chief Research Officer, MDA. "MDA is extremely proud to have been involved with vamorolone since its inception. It was one of the earliest investments to be made by our venture philanthropy arm and we are gratified to see that paying off in the form of a viable new therapy for Duchenne patients and the community."
A co-founder of ReveraGen BioPharma, the company that originally developed the treatment, is Eric Hoffman, PhD, who started his career as an MDA-support post-doc working with Louis Kunkel, Ph.D. on the initial discovery of the degenerative DMD gene in the 1980s. Hoffman cites the success of achieving FDA approval to the robust design of the clinical trials showing key differentiators in the significance of AGAMREE (vamorolone).
"Muscular Dystrophy Association has been invested in this treatment since the beginning and they truly made the program possible," said Eric Hoffman, Ph.D., Associate Dean, Research and Research Development; Professor, Pharmaceutical Services at Binghamton University. "The main concern was getting an effective treatment to children as quickly as possible. This was truly a community effort and getting a multitude perspectives and feedback from MDA and others helped make this a reality for so many families."
For Neekeesha and Jay Griffin of Harrisburg, North Carolina, the approval marks the culmination of over six years of experience with vamorolone. Their now 14-year-old son Franklin was the first boy enrolled in the US clinical trial for the treatment back in 2016, and he has remained on the therapy after the trial through an expanded access program. Vamorolone has already had significant impacts on families, including yielding positive results for the Griffin family that receive multidisciplinary care at the MDA Care Center at Duke University.
"My son was diagnosed with Duchenne muscular dystrophy, and he was the first person dosed with vamorolone right before his 7th birthday. Time wasn't our best friend, and we were willing to try this treatment because of the care of Dr. Smith [Edward Smith, M.D.] and the support MDA showed us," said Jay Griffin, MDA family member. "This approval means everything to all the kids that wouldn't otherwise have alternative options. Our son hasn't seen any of the typical side effects that come with other steroids so we're sticking with it."
Edward Smith, M.D., was most recently MDA Co-Director of the MDA Care Center at Duke University Medical Center where he started the pediatric neuromuscular clinic in 2007 through 2023. He is now Adjunct Professor of Pediatrics at Duke University Medical Center and Medical Director and Principal Investigator at Rare Disease Research-NC, LLC. "Having a novel steroid available that provides the benefits of current steroid therapy but with fewer side effects is a big step forward in treatment options. You can really see the difference with AGAMREE (vamorolone). Boys are taller and improved bone health may help them avoid painful fractures that can lead to even earlier loss of ambulation," said Dr. Smith.
"A treatment like AGAMREE is critical and a welcome steroid alternative to improving the lives and conditions of so many of our patients living with Duchenne muscular dystrophy," said Barry Byrne, M.D., Ph.D., Chief Medical Advisor, MDA and the Associate Chair of Pediatrics and Director of the Powell Gene Therapy Center at the University of Florida. "The success of the clinical trials gives us another welcome alternative for treatment, and we look forward to getting this to the community."
Muscular Dystrophy Association's funding in Duchenne muscular dystrophy
Since its inception, MDA has invested almost $227 million in DMD/BMD research. For more information, please visit MDA research.
About Duchenne muscular dystrophy (DMD)
Duchenne muscular dystrophy (DMD) is a rare and progressive genetic muscle disease caused by the lack of a critical membrane-stabilizing protein called dystrophin, which results in muscle degeneration and weakness. DMD symptom onset is in early childhood, usually between ages 2 and 3. The disease primarily affects boys, but in rare cases it can affect girls. In Europe and North America, the prevalence of DMD is approximately 6 per 100,000 individuals. Doctors often diagnose the disease between ages 3 and 6 when children show early signs of significant muscle weakness, such as delayed ability to sit, stand, or walk and difficulties learning to speak. Over time, DMD becomes fatal as muscle degeneration disrupts lung and heart function.
There is no cure for DMD, however, lifespans have been extended and quality of life has been improved for many through physical therapy and medications to address certain symptoms. With the latest approval, AGAMREE becomes a new therapeutic option for people living with this rare form of muscular dystrophy.
Clinical trials support approval of AGAMREE (vamorolone)
FDA's approval of AGAMREE was based on the data from the pivotal Phase 2b VISION-DMD study as supplemented with safety information collected from three open-label studies, including extension studies. In these trials, AGAMREE was administered at doses ranging from 2 to 6 mg/kg/day, extending for a period of up to 48 months. Compared with current standard-of-care corticosteroids, this novel corticosteroid treatment exhibited comparable efficacy, with data suggesting a reduction in adverse events, notably related to bone health, growth trajectory, and behavior.
MDA Resource Center
The neuromuscular community may contact the MDA Resource Center for resources and support by phone at 1-833-ASK-MDA1 (1-833-275-6321) or by email at ResourceCenter@mdausa.org.
About Muscular Dystrophy Association
Muscular Dystrophy Association (MDA) is the #1 voluntary health organization in the United States for people living with muscular dystrophy, ALS, and related neuromuscular diseases. For over 70 years, MDA has led the way in accelerating research, advancing care, and advocating for the support of our families. MDA's mission is to empower the people we serve to live longer, more independent lives. To learn more visit mda.org and follow MDA on Instagram, Facebook, X, Threads, TikTok, LinkedIn, and YouTube.
Find MDA
in your Community