About Us
Our mission is to empower people living with neuromuscular diseases to live longer, more independent lives.
Lowe's Supports Annual MDA Shamrock Program to Help Build Stronger Futures for Families Fighting Muscle Disease
#MDAshamrocks
CHICAGO, Feb. 6, 2015 — Lowe's stores nationwide are once again joining forces with the Muscular Dystrophy Association to help save and improve the lives of people fighting muscle disease by participating in MDA's Shamrock program — the largest St. Patrick's Day philanthropic event of its kind.
"As a company dedicated to helping improve our local communities, Lowe's is excited to team with customers to support the 2015 Shamrock program," said Joan Higginbotham, Lowe's director of community relations. "Our employees take pride in filling the walls of our stores with purchased shamrocks and knowing those shamrocks will help send thousands of children to MDA summer camps."
Through March 30, Lowe's customers can help accelerate progress for children and adults affected by muscle disease by adding a paper shamrock to their purchase at checkout for just $1, $5 or a larger contribution.
"The MDA Shamrock program is a simple yet impactful way for people to contribute critical dollars to help MDA families maintain their independence, face the challenges that living with muscle disease brings and live the best possible lives," said MDA Executive Vice President and Chief Development Officer Ann McNamara. "Thanks to the unyielding support from Lowe's employees and customers, MDA is providing families with the best care at MDA clinics, life-changing experiences at summer camp and lifesaving research."
Since first teaming up with MDA in 2001, Lowe's and its customers have raised more than $45 million to fight back against muscular dystrophy and related life-threatening diseases.
Learn more about the MDA Shamrock program and how to get involved.
About Lowe's in the Community
Lowe's, a FORTUNE® 100 home improvement company, has a 50-year legacy of supporting the communities it serves through programs that focus on K-12 public education and community improvement projects. Since 2007, Lowe's and the Lowe's Charitable and Educational Foundation together have contributed nearly $200 million to these efforts, and for more than two decades Lowe's Heroes employee volunteers have donated their time to make our communities better places to live. To learn more, visit Lowes.com/SocialResponsibility andLowesInTheCommunity.tumblr.com.
About MDA
The Muscular Dystrophy Association is the world's leading nonprofit health agency dedicated to saving and improving the lives of people with muscle disease, including muscular dystrophy, amyotrophic lateral sclerosis (ALS) and other neuromuscular diseases. It does so by funding worldwide research to find treatments and cures; by providing comprehensive health care services and support to MDA families nationwide; and by rallying communities to fight back through advocacy, fundraising and local engagement. Visit mda.org and follow us at facebook.com/MDAnational and @MDAnews. Learn more about MDA's mission by watching this video.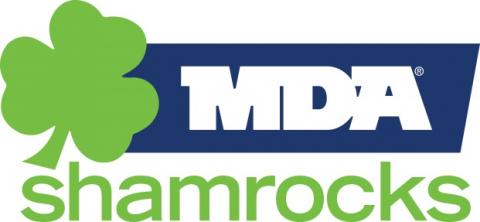 Roxan Olivas
MDA Vice President  — Public Relations & Community Programs
(520) 529-5317
rolivas@mdausa.org
Find MDA
in your Community