About Us
Our mission is to empower people living with neuromuscular diseases to live longer, more independent lives.
Morgan Roth
Chief Marketing Officer Morgan Roth can address:
(1) Marketing, branding and philanthropic trends in 2023 (2) Marketing trends in not-for-profit healthcare (3) Media trends including AI and ChatGPT for marketing and communications (4) Giving Tuesday and strategy (5) Branding and fundraising partnerships (6) Developing high performance teams in marketing and communications (7) Importance of branding (8) importance and impact of Quest media platforms (9)
Working with a neuromuscular disease (10) Campaign strategy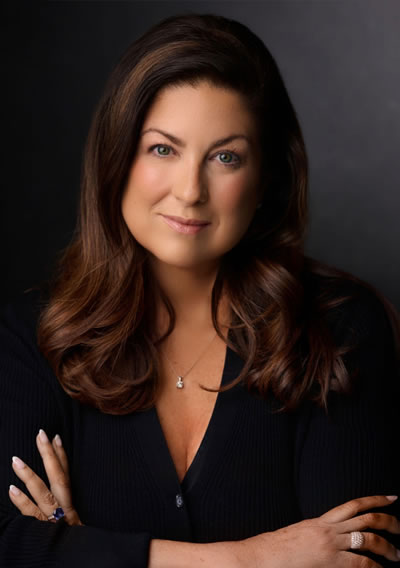 Morgan Roth, Chief Marketing Office, MDA Bio:
Morgan is the Chief Marketing Officer at the Muscular Dystrophy Association. Prior to joining MDA, Morgan served most recently as the Chief Communication Strategy Officer for the EveryLife Foundation for Rare Diseases. Before the EveryLife Foundation, Morgan worked for the ALS Association as Senior Vice President, Marketing & Communication for several years.
Morgan has worked as Chief Strategy Officer and VP of Strategic Communications at the Association of Foundation Professionals (AFP) and spent several years in the Middle East, leading communications for the American University of Beirut and The American University in Cairo. She has also been a communication advisor to the USAID Soma Umenye project in Kigali, Rwanda, and to the eastern Mediterranean regional office of the World Health Organization in Cairo, Egypt. Morgan is an alumna of McGill University in Montreal, Canada.
Quotes from Morgan Roth:
"The MDA Labor Day telethons were a staple of my youth, and I never dreamed that I would one day have the privilege of stewarding this iconic brand into its 75th year in 2025," said Ms. Roth, Chief Marketing Officer, MDA. "I could not be more excited about amplifying MDA's mission and impact for people like me who live with neuromuscular disease. We can all benefit from the groundbreaking work we're doing in research, multidisciplinary care, and public policy to help our community live longer, stronger, more independent lives.
Expertise:
Marketing and communications for non-profits
Brand management and awareness
Strategic communications
Crisis communications
Strategic planning
Social Media
Morgan in the Media
Contact:
Find MDA
in your Community