Buy a Shamrock, Help Save Lives
Over the past 37 years, the MDA Shamrocks program has raised more than $315 million to help save and improve the lives of families living with muscular dystrophy. This year we're joining together with more than 20,000 retail locations across the country during the St. Patrick's Day season.
*For every dollar raised, 73 cents goes towards research, care and services for MDA families.
Play Video
Find a few participating retailers near you: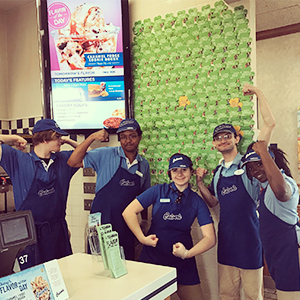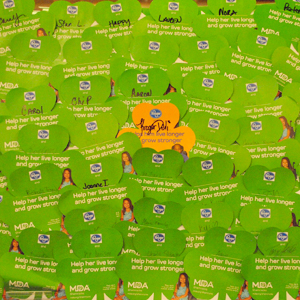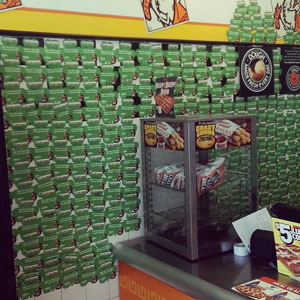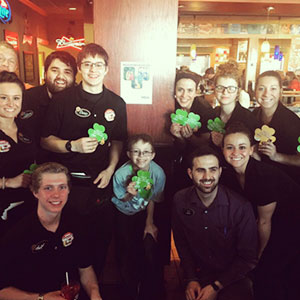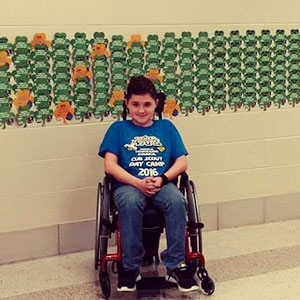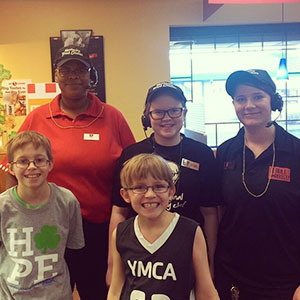 Interested in selling Shamrocks in your store to help fundraise for MDA?

Email Us

Want to volunteer with the shamrock program in your local community?

Sign Up

Would you like to be a part of Green Day with MDA on March 15?

Learn More
Your Shamrock is Making a Difference
Join our email list to see how.
Meet Some of Our Shamrockstars
Meet Natalie

Natalie and her sister Avery do a lot of things together, so it's no surprise they appear on an MDA Shamrock together. Natalie was diagnosed with Bethlem myopathy at age 6, and MDA has provided a community for her family to turn to for help and belonging. Natalie loves MDA Summer Camp, and when she grows up, she wants to build accessible homes and buildings.

Read her full story & watch her video

Meet Garin

Garin was diagnosed with Duchenne muscular dystrophy at the age of 3. Every day, Garin's diagnosis brings numerous challenges, but his positive attitude enables him to face each challenge head on. He loves animals — including his service dog, Ranger — and dreams of someday becoming an architect.

Read his full story

Meet Avery and Kennedy

Twin sisters Avery and Kennedy were diagnosed with spinal muscular atrophy when they were infants. They both love attending their local MDA Summer Camp — the dance party is their favorite activity. Avery says that most people don't know that she's into video games, she's very smart and that her "dance moves are on fleek." Kennedy says she loves to play video games and write stories, and when she grows up, she wants to be a motivational speaker and help people feel strong.

Read their full story & watch the video