Your Donation Empowers Families
The iconic MDA Shamrocks pinup program is one of the nation's largest St. Patrick's Day fundraisers. What started in a local pub more than 40 years ago has since grown to thousands of retail locations nationwide and has raised more than $330 million for MDA. When you support the MDA Shamrocks campaign, you're helping to empower people we serve to live longer, more independent lives.
Donate to

the

Shamrocks

Retail Campaign
Find participating retailers near you:
Hear Why Our Partners Love MDA Shamrocks
"The Shamrocks program has been a cornerstone of Fareway's charitable giving efforts, and a beloved tradition in our stores. The relationships with the Shambassadors and their families keep us coming back year after year -- we are so proud to help in the fight!"
"Partnering with MDA on Shamrocks not only boosts comradery between all of our Discount Drug Mart employees but we get to make a difference in our communities by supporting a good cause as well!"
"For 35 years our CITGO locations turn green every March as they proudly display MDA shamrocks. We are excited to continue the tradition this year, as we countdown to the 40th birthday celebration of the MDA Shamrocks campaign in March 2022. CITGO Petroleum Corporation and its Marketers and Retailers remain committed to supporting MDA one shamrock at a time."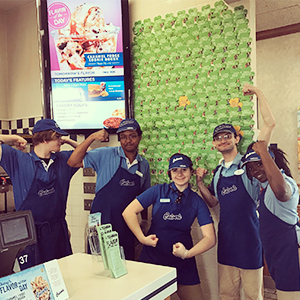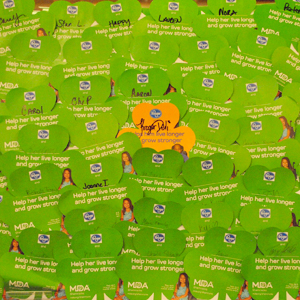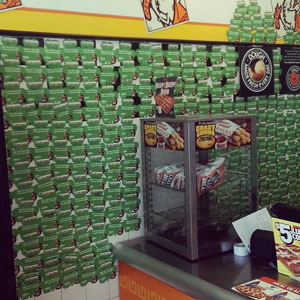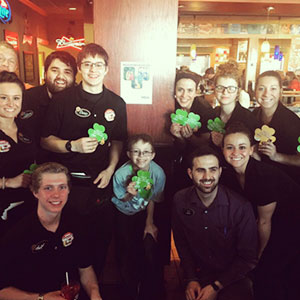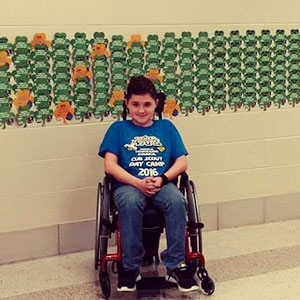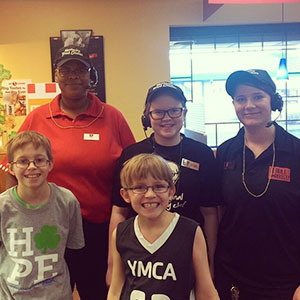 Meet 2023 MDA Ambassadors
Meet Leticia

Leticia loves to travel and is a lover of languages! She says when she was growing up, she did not see many people with physical disabilities. Now, she has the opportunity to show others it can be done while playing a major role in assisting companies to see the value in hiring individuals with disabilities in the workplace.

Meet Jordan

When he grows up, he wants to be an Engineer or famous YouTuber. Thanks to MDA-funded research, Jordan receives a treatment for SMA every 4 months. This treatment helps Jordan and others living with SMA to preserve their strength and function.

Meet Ira

Ira is talented in public speaking and was even the 2021 Toastmasters Speech Champion for the St Louis area! Through the various hosted MDA events, he has become comfortable being an active person with a unique physical condition. His message he hopes to share is that one can enjoy the very best of life even with unique abilities.

Meet Alison

Alison enjoys swimming, spending time with friends, and playing video games. At school she learned to advocate for herself and teach her classmates about muscle disease. According to her family, "Alison has learned that she is not alone with her diagnosis and has made friends at MDA Summer Camp."
MDA provides all materials to participating retailers, including paper shamrocks for customers and employees to put their name on to display after
making a donation. For more information, please contact shamrocks@mdausa.org.