Buy a Shamrock, Give Strength
The iconic MDA Shamrocks pinup program is one of the nation's largest St. Patrick's Day fundraisers. What started in a local pub 39 years ago has since grown to thousands of retail locations nationwide and has raised more than $330 million for MDA.
When you buy a paper Shamrock in store, or purchase a virtual Shamrock online, you're helping give strength to kids and adults with muscular dystrophy, ALS, and related neuromuscular diseases.
Purchase your virtual Shamrock here
Find participating retailers near you: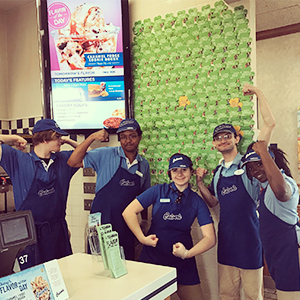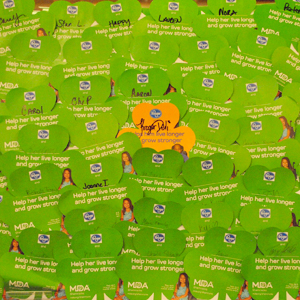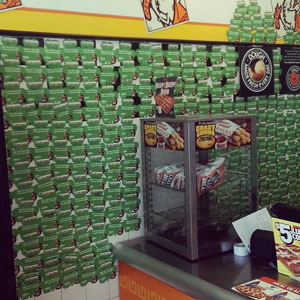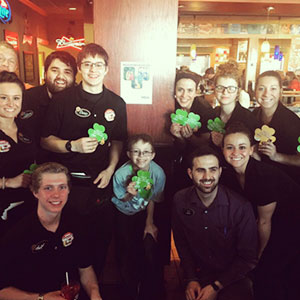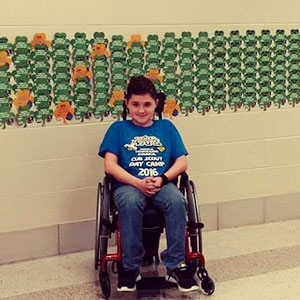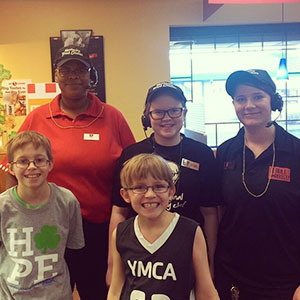 Meet Some of Our Shamrockstars
Meet Natalie

Natalie and her sister Avery do a lot of things together, so it's no surprise they appear on an MDA Shamrock together. Natalie was diagnosed with Bethlem myopathy at age 6, and MDA has provided a community for her family to turn to for help and belonging. Natalie loves MDA Summer Camp, and when she grows up, she wants to build accessible homes and buildings.

Read her full story & watch her video

Meet Garin

Garin was diagnosed with Duchenne muscular dystrophy at the age of 3. Every day, Garin's diagnosis brings numerous challenges, but his positive attitude enables him to face each challenge head on. He loves animals — including his service dog, Ranger — and dreams of someday becoming an architect.

Read his full story

Meet Avery and Kennedy

Twin sisters Avery and Kennedy were diagnosed with spinal muscular atrophy when they were infants. They both love attending their local MDA Summer Camp — the dance party is their favorite activity. Avery says that most people don't know that she's into video games, she's very smart and that her "dance moves are on fleek". Kennedy says she loves to play video games and write stories, and when she grows up, she wants to be a motivational speaker and help people feel strong.
MDA provides all materials to participating retailers, including paper shamrocks for customers and employees to put their name on to display after
making a donation. For more information, please contact shamrocks@mdausa.org.