About Us
We're here to transform the lives of people affected by neuromuscular disease.
Muscular Dystrophy Association Applauds FDA Approval of Risdiplam for Treatment of Spinal Muscular Atrophy in Pediatric and Adult Patients
Third approved disease-modifying therapy for SMA
New York, N.Y., August 7, 2020 — The Muscular Dystrophy Association (MDA) today celebrated the decision by the US Food and Drug Administration (FDA) to grant approval of risdiplam (Evrysdi), the third disease-modifying therapy approved to treat spinal muscular atrophy (SMA), the leading genetic cause of infant death. Evrysdi is an oral medication for the treatment of pediatric and adult patients with SMA. As a disease-modifying therapy, it is designed to target the genetic root cause of SMA by increasing production of the missing functional survival motor neuron protein (SMN). Evrysdi will be made available in the United States and will be marketed by Genentech, a Roche company.
Approval of the therapy marks another milestone achievement for the SMA community. Now, in addition to Biogen's nusinersen (Spinraza) — the first disease-modifying therapy for SMA, which was approved in December 2016— and Novartis AveXis' onasemnogene abeparvovec-xioi (Zolgensma) — a gene-replacement therapy for SMA that was approved in May 2019 — patients will have access to another promising therapy.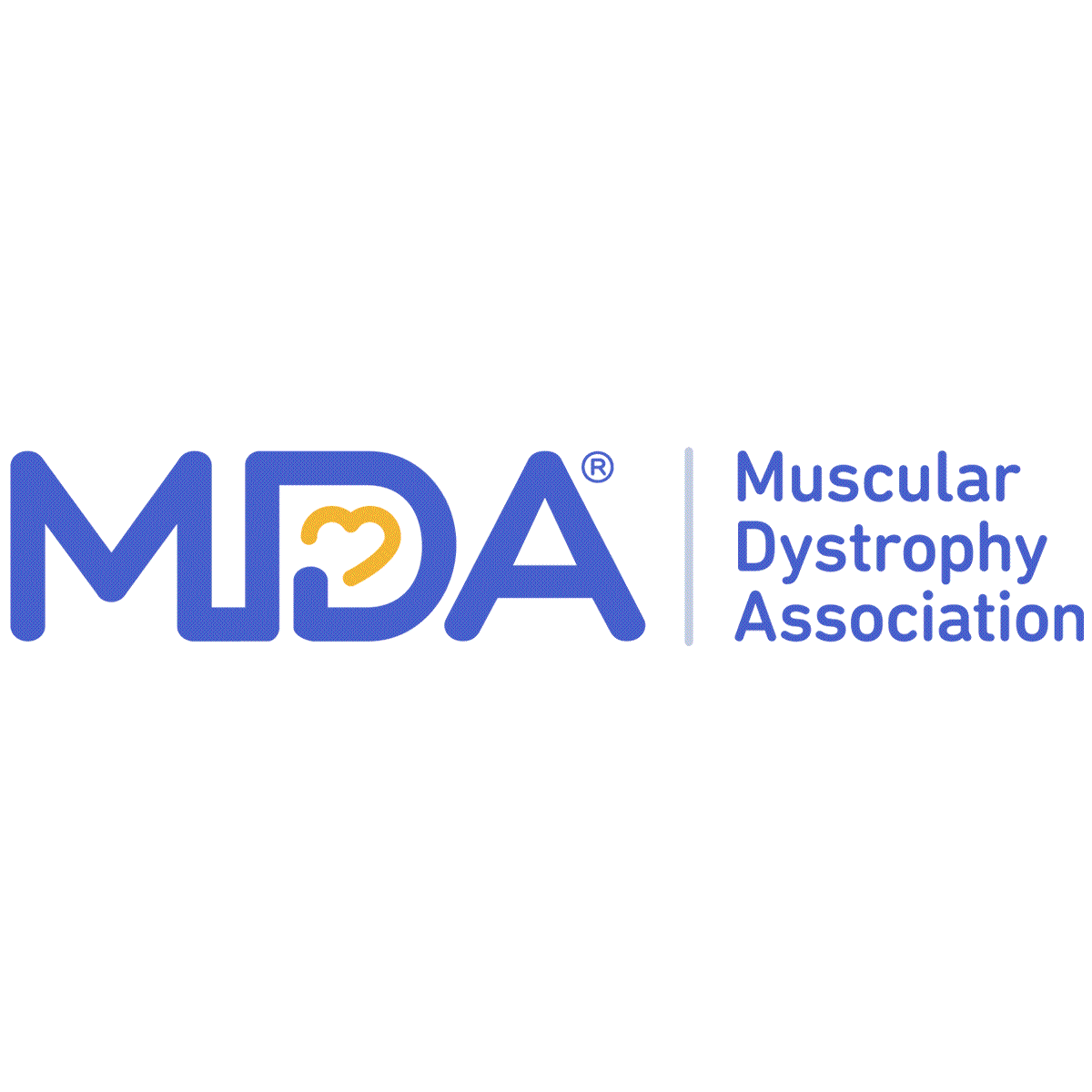 "Evrysdi has the potential to be another life-altering therapy for the SMA community including both pediatric and adult patients," says MDA President and CEO Lynn O'Connor Vos. "It's important for families to have options, and Evrysdi is the first oral small molecule drug available to treat this disease. It also adds to the arsenal of safe and effective gene-targeting therapies, and it may spur the development of more disease-modifying therapies to treat other neuromuscular diseases."
Evrysdi's development was part of a collaboration between Genentech, PTC Therapeutics, and the SMA Foundation.
Since its inception, MDA has committed more than $48 million to SMA research and more than $1 billion across the spectrum of neuromuscular diseases. While this may be the third therapy for treating SMA, the increasing pace of drug development holds promise for the future of all neuromuscular diseases. Of the now 11 approved therapies for treating neuromuscular diseases, nine have been approved by the FDA in the past decade alone.
Clinical trials support approval of Evrysdi
The FDA based its decision to grant approval to Evrysd on the positive results of the pivotal FIREFISH and SUNFISH clinical trials.
FIREFISH
The phase 2/3 FIREFISH trial's first part (with a total of 21 participants) assessed, in infants age 1 to 7 months with SMA type 1, the safety profile of Evrysdi and determined the dose for the second part. By 16 months of treatment, 14 of the 17 infants had a CHOP-INTEND score of at least 40, which is hardly ever seen in untreated infants with SMA type 1. (CHOP-INTEND, or Children's Hospital of Philadelphia Infant Test of Neuromuscular Disorders, is a measure for evaluating motor skills of infants with SMA type 1.)
The second part (with a total of 41 participants) assessed efficacy utilizing the Gross Motor Scale of the Bayley Scales of Infant and Toddler Development-Third Edition (BSID-III). It was announced that the study met its primary endpoint, which was a proportion of infants sitting without support for at least five seconds at 12 months of treatment. (The BSID-III is a test designed to assess the developmental functioning of infants, toddlers, and young children age 1 to 42 months.)
SUNFISH
The dose-finding first part of the phase 2/3 SUNFISH trial, which tested Evrysdi in a total of 180 patients age 2 to 25 years with SMA types 2 or 3, showed that treatment with Evrysdi led to an increase in median levels of SMN protein in the blood after one year of treatment.
Regarding the second part's results, Genentech reported that the change from baseline in Motor Function Measure 32 (MFM-32) scale, the primary endpoint, was significantly greater in participants treated with Evrysdi compared to placebo. The strongest responses were observed in the youngest age group (2 to 5 years); 78.1% of participants who received Evrysdi showed an increase of three or more points on the MFM-32 compared to 52.9% of participants who received placebo. However, results in older patients were not as positive; only 57.1% of participants age 18 to 25 years who were taking the drug experienced stabilization of their disease (compared to 37.5% on placebo) — meaning, their muscle function did not get worse. (MFM-32 is a scale used to evaluate motor function in people with neurological disorders, including SMA.)
In the SUNFISH trial, the most common adverse events were upper respiratory tract infection (31.7%), nasopharyngitis (25.8%), pyrexia (20.8%), headache (20%), diarrhea (16.7%), vomiting (14.2%), and cough (14.2%). While the rate of lower respiratory tract infections overall was similar in both treatment arms (Evrysdi and placebo), serious lower respiratory tract infections occurred in more patients in the Evrysdi group but were reported as unrelated and resolved without change to study treatment.
To date, more than 400 patients have been treated with Evrysdi across all studies, with no treatment-related safety findings leading to study withdrawal in any Evrysdi trial.
About Roche Genentech's patient access/support program
MySMA Support program team is available to answer questions, provide product education and help families understand insurance coverage and navigate appropriate financial assistance options to start and stay on Evrysdi. Patients can call 1-833-EVRYSDI or visit http://www.Evrysdi.com or https://www.Genentech-Access.com to learn more.
About SMA
SMA is caused by a mutated or missing survival motor neuron 1 gene (SMN1) that prevents the body from making enough survival motor neuron protein (SMN), ultimately leading to the loss of motor neurons, muscle weakness, and paralysis seen in SMA. SMA is traditionally divided into sub-types (SMA types 1, 2, 3, and 4) based on disease onset and severity, which typically correlate to levels of SMN protein. The most severe form of SMA is type 1, which, without treatment, results in death or the need for permanent breathing support by age 2 for most patients.
About Evrysdi
Because SMA is caused by a mutated or missing SMN1 gene, the body does not make enough SMN protein. In addition to the SMN1 gene, there is also an SMN2 gene that serves as a "backup" gene for making the SMN protein, though it is not fully functional. Evrysdi is an SMN2-splicing modifier designed to help the SMN2 gene produce more functional SMN protein. Evrysdi is an orally administered liquid, the first medicine that could be taken at home for people with SMA. Evrysdi should be taken daily for the duration of a patient's life.
About MDA
The Muscular Dystrophy Association (MDA) is committed to transforming the lives of people living with muscular dystrophy, ALS, and related neuromuscular diseases. We do this through innovations in science and innovations in care. As the largest source of funding for neuromuscular disease research outside of the federal government, MDA has committed more than $1 billion since our inception to accelerate the discovery of therapies and cures. Research we have supported is directly linked to life-changing therapies across multiple neuromuscular diseases. MDA's MOVR is the first and only data hub that aggregates clinical, genetic, and patient-reported data for multiple neuromuscular diseases to improve health outcomes and accelerate drug development. MDA supports the largest network of multidisciplinary clinics providing best-in-class care at more than 150 of the nation's top medical institutions. Our Resource Center serves the community with one-on-one specialized support, and we offer educational conferences, events, and materials for families and healthcare providers. Each year thousands of children and young adults learn transformative life skills and gain independence and life-long friendships at summer camp and through recreational programs, at no cost to families. For more information visit mda.org.