About Us
Our mission is to empower people living with neuromuscular diseases to live longer, more independent lives.
MDA Taps Global Health Care Leader as CEO to Leverage New Breakthroughs and Amplify Mission
Lynn O'Connor Vos will lead new era of neuromuscular disease research and services to transform and save lives
CHICAGO, October 10, 2017 — After a nationwide search, the Muscular Dystrophy Association (MDA) today announced it has appointed Lynn O'Connor Vos as President and Chief Executive Officer. Vos previously was Global Chief Executive Officer of Greyhealth Group (ghg), a leading health care communications agency and part of the global WPP Group.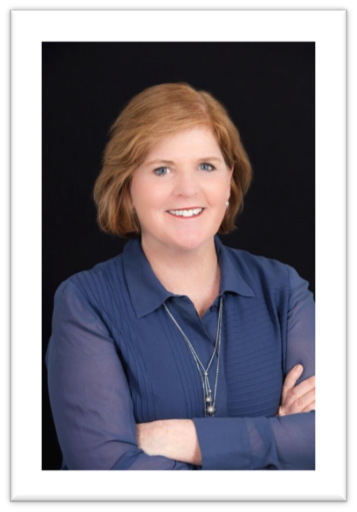 "It truly feels as if my entire career path has been leading me to this role," said Vos. "I am excited to bring my passion for patient care and advocacy, as well as my success using new technology to build new, innovative communication approaches, to lead MDA in the fast-changing world of research and patient care."
With pediatric nursing as an early base, Vos has built successful health companies by applying trailblazing technology to new programs and efficiencies in patient care. She is the co-creator of Text4baby, the country's top mobile health program that has changed the health outcomes of mothers and infants. She has achieved additional success forging relationships and partnerships with institutions, providers and nonprofits to effect change and make a lasting impact in health care.
"We are grateful to have Lynn on board," said MDA Chairman of the Board R. Rodney Howell, M.D. "She is joining MDA at an incredibly important time for our organization, when the pipeline of promise in research is yielding more new drug approvals than ever before. I look forward to working with her as we continue to support MDA families through every stage of their journey with neuromuscular disease."
Vos succeeds interim President and CEO Kristine Welker. A former Hearst Corporation executive, Welker has served in the interim role since February and will immediately resume her volunteer role as a member of MDA's Board of Directors.
"The inspiration stemming from new drug breakthroughs, together with the incredible impact of ongoing, community fundraising initiatives like the current 'Live Unlimited' campaign, inspire me to also seek to defy limits the way MDA families do," added Vos. "And I know the unprecedented leaders in corporate social responsibility that MDA has as its partners are right beside us as we continue to transform and save lives."
About Live Unlimited
The 2017 "Live Unlimited" campaign is an awareness and fundraising campaign featuring the "Live Unlimited" stories of three families impacted by a neuromuscular disease who challenged themselves to defy their own perceived limitations. The stories chronicle best friends who crossed the Camino de Santiago together, one woman's hike across the Pacific Coast Trail and a family from Los Angeles uniting to give their young son a chance to pursue his dreams. MDA is sharing these powerful stories with the American public to help raise awareness and to help more kids and adults living with muscular dystrophy, ALS and related life-threatening diseases feel empowered to pursue their personal and professional goals — to live unlimited.
About Lynn O'Connor Vos – MDA President and CEO
Vos will bring broad leadership capacity to MDA. She held her CEO position at ghg for nearly 23 years and is credited with creating, building and acquiring companies — specifically, nine acquisitions — to grow ghg's global footprint. While at ghg, Vos led global expansion and diversification strategies and within two years grew the company from a small, domestic professional player into an award-winning global enterprise with fully integrated, multi-channel offerings. She is a recognized thought leader in the industry with published white papers and articles outlining new, successful approaches to health care technology and communications.
Honors and Positions
Named an MM&M Healthcare Transformer and a member of the PharmaVoice 100 and, in 2016, a PM360 Elite Transformational Leader and an MM&M Top 50 Health Influencer.
Woman of the Year (2005) by the Healthcare Business Women's Association.
Corporate Achievement Award (2006) from the Jed Foundation.
Member of Women Leading Healthcare (WBL).
Advisory member of Armory Square Ventures, focused on early stage ventures and evaluating and advising health care startup investments.
Board member of The Jed Foundation and OptimizeRX (OPRX).
Member of the Kraft Precision Medicine Accelerator at Harvard Business School.
About the Muscular Dystrophy Association
MDA is leading the fight to free individuals — and the families who love them — from the harm of muscular dystrophy, ALS and related muscle-debilitating diseases that take away physical strength, independence and life. We use our collective strength to help kids and adults live longer and grow stronger by finding research breakthroughs across diseases; caring for individuals from day one; and empowering families with services and support in hometowns across America. Learn how you can fund cures, find care and champion the cause at mda.org.
Contact
Roxan Triolo Olivas
Vice President
Public Relations & Community Programs
rolivas@mdausa.org 
520-529-5305
-MDA-
Find MDA
in your Community