About Us
Our mission is to empower people living with neuromuscular diseases to live longer, more independent lives.
MDA Names Michael J. Kennedy as Chief Financial Officer
CHICAGO, March 30, 2018 — After a comprehensive nationwide search, the Muscular Dystrophy Association has announced the appointment of Michael Kennedy as Executive Vice President and Chief Financial Officer, effective March 19, 2018. Kennedy succeeds Julie Faber, who left MDA earlier this year.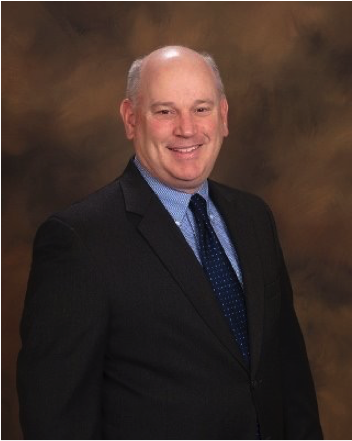 "In today's environment, a CFO's role requires a strategic approach to catalyze decisions across an organization and Mike is extremely qualified to help in transforming our organization," said MDA President and CEO Lynn O'Connor Vos. "Along with his impeccable financial leadership, Mike's strategic planning expertise will be pivotal in fulfilling MDA's mission of providing top-quality care and research advancement to change the lives of those affected by muscular dystrophy."
Kennedy will oversee and direct the financial, technology and risk-management operations. Partnering with MDA's information technology department, Kennedy will help the team dramatically improve systems and enhance technology to support MDA's internal processes, with the ultimate goal of making its daily mission work easier. He will also serve on MDA's Leadership Team, advising on organizational strategies and opportunities impacting the business to help MDA achieve its life-changing mission.
Kennedy is a global finance and operations leader with more than 30 years' experience building and leading world-class cross-cultural teams throughout the U.S., Asia, Europe and Latin America. His strengths include combining strategic perspective with tactical implementation and supporting business needs through efficient systems and processes. Prior to joining MDA, Kennedy served as CFO for Bizfi, LLC, a leading Fintech Company in New York. He has also held international CFO roles with American Express, Mastercard and John Hancock.
"It's an exciting honor to be named CFO of one of the nation's leading and most iconic nonprofits," Kennedy said. "MDA's mission has strengthened significantly over the past several years, as it is laser-focused on providing the best in care and research advancements during an unprecedented time in both areas for all families affected by neuromuscular disease. I look forward to getting started and meeting our staff and families."
About MDA
MDA is leading the fight to free individuals — and the families who love them — from the harm of muscular dystrophy, ALS and related muscle-debilitating diseases that take away physical strength, independence and life. We use our collective strength to help children and adults live longer and grow stronger by finding research breakthroughs across diseases; caring for individuals from day one; and empowering families with services and support in hometowns across America. Learn how you can fund cures, find care and champion the cause at mda.org.
Contact
Roxan Triolo Olivas
MDA Vice President
Public Relations and Community Programs
(520) 529-5305
rolivas@mdausa.org
-MDA-
Find MDA
in your Community