About Us
We're here to transform the lives of people affected by neuromuscular disease.
MDA Names 2019 National Ambassadors to Represent Neuromuscular Disease Community
34-year-old woman from Sioux Falls, SD joins existing ambassadors to travel the country and share their stories of strength
CHICAGO, April 18, 2019 /PRNewswire/ -- The Muscular Dystrophy Association has selected Tana Zwart to serve and represent families affected by muscular dystrophy and related neuromuscular diseases alongside existing national ambassadors, seven-year-old Faith Fortenberry of Waco, TX and 18-year-old Justin Moy of Concord, Mass. The announcement took place at the annual MDA Clinical and Research Conference in Orlando, Fl., in front of more than 1200 clinicians and health and research industry experts.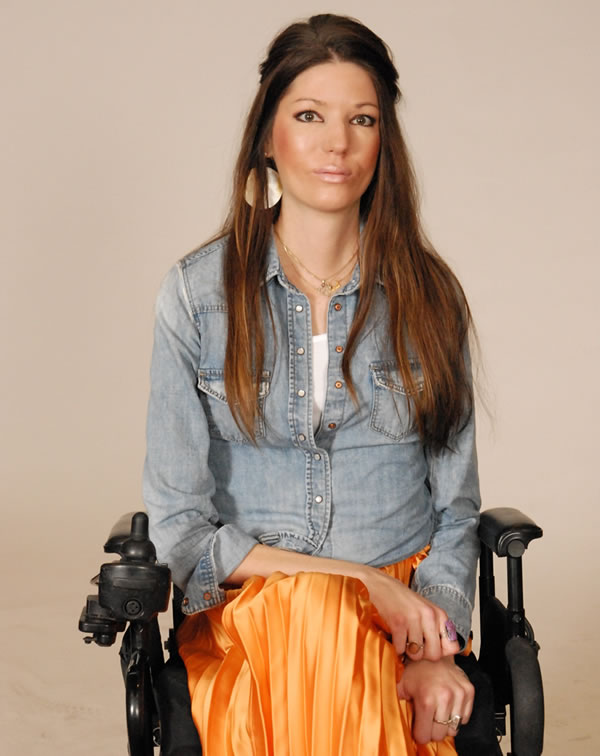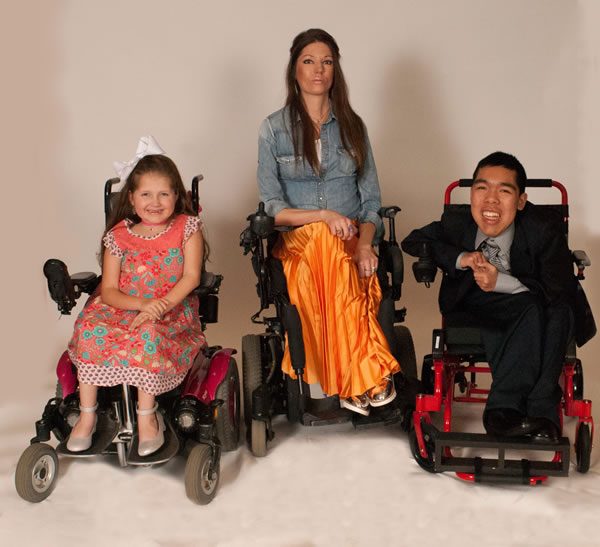 "We are honored to welcome Tana as our newest MDA National Ambassador and are grateful to have her share her incredible story of strength with the world," said MDA Chief Policy and Community Engagement Officer, Kristin Stephenson. "Tana is a true advocate and has committed herself to finding ways to share her strength and sense of purpose with the community. We are thankful for all our MDA Ambassadors, as they play an integral role in furthering MDA's mission of transforming the lives of people affected by muscular dystrophy, ALS and related neuromuscular diseases."
As National Ambassadors, the three will travel the country participating in MDA events, meeting sponsors and MDA families, while chronicling their experiences on the MDA blog and social media pages. Their work aims to deepen MDA's reach among its audiences and champion improved services for individuals and their families living with neuromuscular disease by motivating millions to help MDA through donations or volunteer action.
Tana Zwart
Tana Zwart is 34-years-old and has been active in the MDA community since being diagnosed with Facioscapulohumeral Muscular Dystrophy (FSH) at age seven. FSH is a genetic muscle disease in which the muscles of the face, shoulder blades and upper arms are the most weakened.  Tana attended her first MDA Summer Camp in 5th grade, where she was able to experience being among other children living with neuromuscular disease for the first time.
Since then, Tana has continued to support the MDA, serving on event committees for MDA's annual Black-N-Blue Ball and MDA Toast to Life in South Dakota, while participating in the Sioux Falls Muscle Walk each year with her family.
"Having a purpose this way is really helpful," Tana says about becoming an MDA Ambassador, "because it's doing something. We've come so far in the last five years. I have friends who've been in studies that are seeing differences in the ways they live their lives. It's not just an idea anymore — it's a tangible thing."
Tana is excited to meet more individuals in the MDA community, hear their stories and know their hearts.
Faith Fortenberry
Faith spent — and loved — her first year as ambassador meeting the larger MDA family, says her mom, Leeann. Together, Faith and Leeann met MDA families, donors, and partners at events including Harley-Davidson's 115th Anniversary Parade in Milwaukee and the New York Muscle Team gala in December 2018.
Faith, who was diagnosed with spinal muscular atrophy (SMA) at 17 months in 2013, began receiving Spinraza, the first disease-modifying treatment for SMA, which was approved by the FDA in 2016. MDA funded early research in Spinraza's development. Thanks to the drug, Faith has regained strength in her arms and, more importantly, in her lungs. Prior to Spinraza, she was hospitalized numerous times for dangerous respiratory infections.
Faith is a busy 7-year-old second grader in Waco, Texas, these days. Church activities, a leading role in a local production of "Annie," and Waco Little League-Challenger baseball fill Faith's schedule between MDA events.
This summer, Faith will meet a whole group of kids like her when, after she turns 8 in August, she'll attend MDA Summer Camp for the first time. After hearing first-hand from families about what a life-changing experience camp is, her family says it'll be one more thing Faith will be able to do that she might not have without MDA.
Justin Moy
For Justin, an 18-year-old from a Concord, Mass. who lives with congenital muscular dystrophy (CMD), the first year of his MDA ambassadorship was about utilizing his own strengths and learning more about what strengthens MDA. He is currently enrolled at Worcester Polytechnic Institute in Massachusetts, where is studying biology in effort to try and help those living with neuromuscular disease.
"I want to try and help those with conditions like mine," said Moy. "I think being a National Ambassador is one of the best ways I could possibly do that."
Over the past year, Justin spent significant time with members of the International Association of Fire Fighters, as well as sponsors like Tall Cedars of Lebanon, who he'd heard of when appearing at a past MDA Telethon, when he was 12, but didn't really know about until connecting this past year at MDA events.
For more information about the 2019 MDA Ambassadors, please visit https://www.mda.org/national-ambassador.
About the Muscular Dystrophy Association
MDA is committed to transforming the lives of people affected by muscular dystrophy, ALS and related neuromuscular diseases. We do this through innovations in science and innovations in care. As the largest source of funding for neuromuscular disease research outside of the federal government, MDA has committed more than $1 billion since our inception to accelerate the discovery of therapies and cures. Research we have supported is directly linked to life-changing therapies across multiple neuromuscular diseases. MDA's MOVR is the first and only data hub that aggregates clinical, genetic and patient-reported data for multiple neuromuscular diseases to improve health outcomes and accelerate drug development. MDA supports the largest network of multidisciplinary clinics providing best-in-class care at more than 150 of the nation's top medical institutions. Our Resource Center serves the community with one-on-one specialized support, and we offer educational conferences, events and materials for families and health care providers. Each year thousands of children and young adults learn vital life skills and gain independence at MDA Summer Camp and through recreational programs, at no cost to families. For more information, visit mda.org.
SOURCE Muscular Dystrophy Association