About Us
Our mission is to empower people living with neuromuscular diseases to live longer, more independent lives.
Ed Morse Automotive Group Golf Tournament Raises Record Breaking Funds for Muscular Dystrophy Association
NEW YORK, NY – May 10, 2022, The Muscular Dystrophy Association announced today The Ed Morse Automotive Group golf tournament, held at The Club at Weston Hills, raised $424,356.
"We are incredibly honored by the outpouring of support by our sponsors and players in making our 28th annual golf tournament for MDA a record-breaking success," said Teddy Morse, chairman and CEO of Ed Morse Automotive Group when speaking to South Florida's Sun Sentinel. "It's a company tradition to rally around the Muscular Dystrophy Association and its mission to transforming the lives of people affected by muscular dystrophy, ALS and related neuromuscular diseases through innovations in science and innovations in care."
To date, this tournament has raised over $3 million for MDA's mission.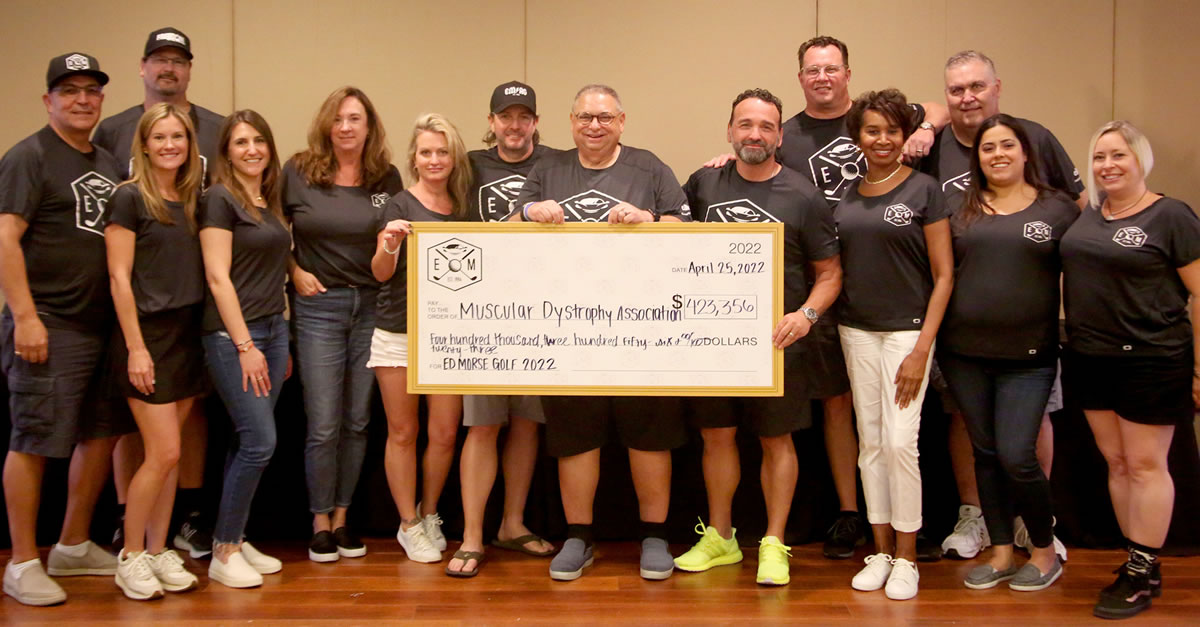 "We are so grateful to The Ed Morse Automotive Group and the community this event brings together each year in support of MDA families. This funding allows support for medical teams at our MDA Care Centers, critical research and advocacy leading to the development and access to life-changing therapies, summer camp for kids at no cost to families, educational programming, and so much more," said Amy Meyers, National Senior Director, Fundraising & Community Engagement.
Muscular Dystrophy Association (MDA) is the #1 voluntary health organization in the United States for people living with muscular dystrophy, ALS, and related neuromuscular diseases. For over 70 years, MDA has led the way in accelerating research, advancing care, and advocating for the support of our families. MDA's mission is to empower the people we serve to live longer, more independent lives. To learn more visit mda.org and follow MDA on Instagram, Facebook, Twitter, TikTok, and LinkedIn.
Find MDA
in your Community