About Us
Our mission is to empower people living with neuromuscular diseases to live longer, more independent lives.
Drink One for Dane: Dutch Bros to hold 17th annual giveback to help end ALS with Muscular Dystrophy Association
GRANTS PASS, Ore., May 15, 2023 -- On Friday, May 19, for every drink sold, the Dutch Bros Foundation will donate funds to the Muscular Dystrophy Association (MDA). This will be the 17th year Dutch Bros has partnered with MDA.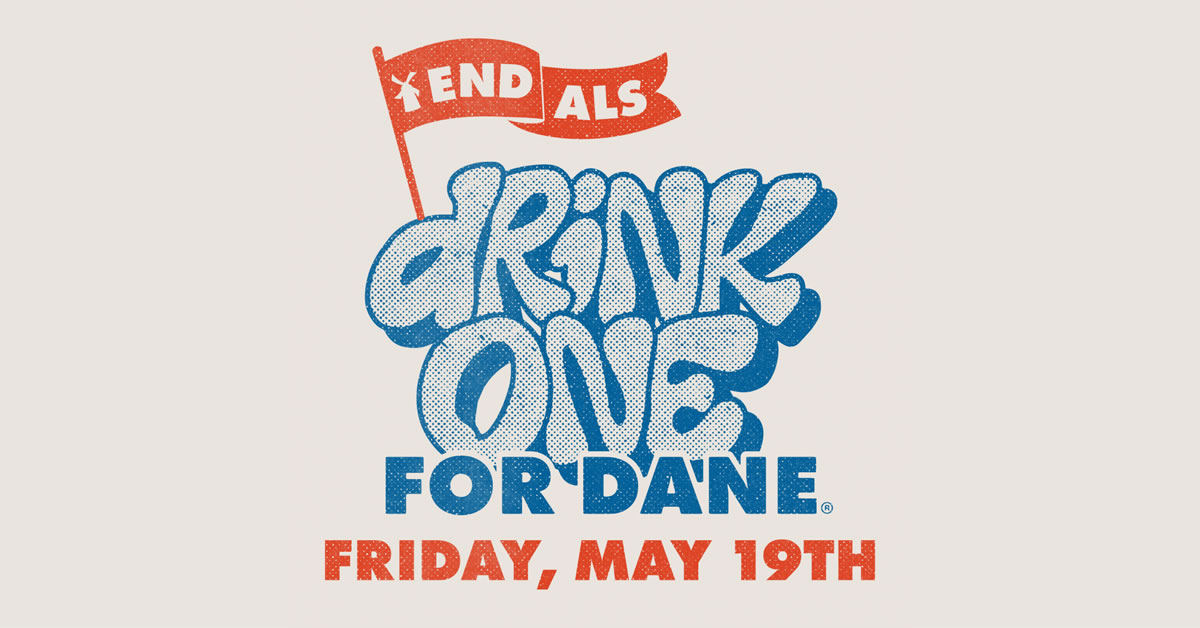 Dane Boersma founded Dutch Bros with his brother, Travis, in 1992. Dane passed away from Amyotrophic Lateral Sclerosis (ALS) in 2009. Dutch Bros and the Boersma family started Drink One for Dane as a way to bring awareness to, and support research to find treatments and cures for, the disease.
"Each year, we're so inspired by the support our customers have for Drink One for Dane," said Katie Hutchison, vice president of philanthropy at Dutch Bros Coffee. "We deeply admire the work MDA does for those impacted by ALS. We're drinking one for Dane on May 19, who are you drinking one for?"
MDA is the leading non-profit organization in ALS research, care, advocacy, educational and professional programming. Research continues into understanding the root cause of the disease and finding a cure.
"The funding the Muscular Dystrophy Association has invested thanks to partnerships with Dutch Bros and their community in support of people diagnosed with ALS is critical to move progress forward," said Sharon Hesterlee, Ph.D., Chief Research Officer, MDA. "Today, we are connecting people to clinical trials faster than ever before in our MDA Care Center Network with 150+ locations across the country, 48 of which are designated MDA/ALS Care Centers. We fund research worldwide and continue to advance care, and advocate for access to healthcare and therapies. Our goal is to end ALS and there is hope in the pipeline for families."
"The Muscular Dystrophy Association plays so many roles in helping with ALS research and with the quality of life for people living with the disease. First, they're one of the largest funders of ALS basic and translational science, which means almost every single development that you see in the space has in part been funded by the Muscular Dystrophy Association or taking place in the laboratories that were supported by the Muscular Dystrophy Association, or careers that were even launched by the organization. Additionally, there's a major advocacy effort by the Muscular Dystrophy Association to make sure that as people living with ALS have access to good insurance products, that drug accessibility is maintained even as the price of drugs skyrocket. Finally, MDA is also bringing together expert level care that's necessary by funding the MDA Care Centers for ALS patients," said Dr. Matthew Harms, MDA Medical Advisor, and Associate Professor of Neurology at Columbia University Irving Medical Center.
In addition to raising money at shops, customers can donate directly to the MDA at https://www.dutchbros.com/drink-one-for-dane. To find a Dutch Bros location near you, visit www.dutchbros.com/locations.
About Dutch Bros
Dutch Bros Coffee is a drive-thru coffee company dedicated to making a massive difference one cup at a time. Headquartered in Grants Pass, Oregon, where it was founded in 1992 by Dane and Travis Boersma, it's now sharing the "Dutch Luv" with more than 700 locations in 14 states. Dutch Bros serves specialty coffee, smoothies, freezes, teas, an exclusive Dutch Bros Rebel™ energy drink and nitrogen-infused cold brew coffee. Its rich, proprietary coffee blend is handcrafted from start to finish.
In addition to its mission of speed, quality and service, Dutch Bros is committed to giving back to the communities it serves. Through its Dutch Bros Foundation and local operators and franchisees, the company donates several million dollars to causes across the country each year.
To learn more about Dutch Bros, visit www.dutchbros.com, follow Dutch Bros Coffee on Instagram, Facebook, Twitter, & TikTok, and download the Dutch Bros app to earn points and score rewards!
About Muscular Dystrophy Association
Muscular Dystrophy Association (MDA) is the #1 voluntary health organization in the United States for people living with muscular dystrophy, ALS, and related neuromuscular diseases. For over 70 years, MDA has led the way in accelerating research, advancing care, and advocating for the support of our families. MDA's mission is to empower the people we serve to live longer, more independent lives. To learn more visit mda.org and follow MDA on Instagram, Facebook, Twitter, TikTok, LinkedIn, and YouTube.
Find MDA
in your Community