Online Familial ALS Registry Opens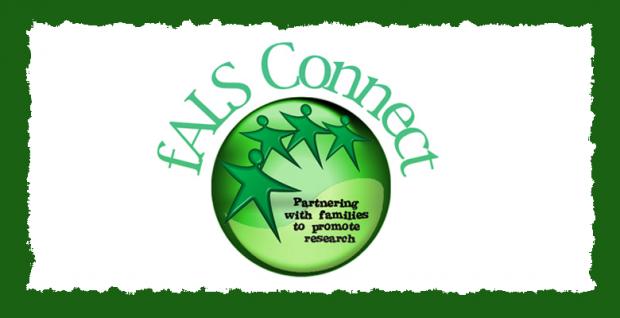 The registry, called fALS Connect, is for people with familial ALS and has the goal of hastening research progress in this disease
A new registry has been launched for people with the familial (inherited) form of amyotrophic lateral sclerosis (ALS). The Web-based fALS Connect registry was developed by a research team from the University of Miami Miller School of Medicine in Florida.
The team aims to connect families affected by familial ALS with scientists who study the disease, in an effort to accelerate the development of treatments and cures.
Participating in fALS Connect
Registration takes only a few minutes. Membership is limited to those who have familial ALS and their blood relatives.
Participation involves creating an online account; completing a profile containing information about genetic testing and the effects of ALS on the family; and updating the profile when needed.
Members may be contacted about opportunities to be involved in research.
Participation in the registry is voluntary, and members may withdraw at any time.
Information is protected
Private information will be stored in a secure database and will not be shared.
Information from which all identifying data have been stripped may be shared with other registry members and with ALS research scientists.
The fALS Connect registry and MDA-funded research
MDA grantee Michael Benatar has helped develop the fALS Connect registry and says one of the major goals of the project is to enhance research. Benatar worked to get the project up and running both as part of the University of Miami team, and also in his capacity as chair of the Northeast ALS (NEALS) Consortium fALS working group. He's received MDA support to study the early stages (prior to symptom onset) of familial ALS since 2007.
At the beginning of his "pre-FALS" study, Benatar began tracking a group of 30 people at risk for developing ALS because they harbor a mutation in the SOD1 gene, known to cause some forms of the disease. That original group has now expanded to include presymptomatic individuals with other familial ALS-associated mutations, including TDP43, FUS, VCP and, soon, the newly identified C9ORF72.
The aims of the study include better definition of the presymptomatic stage of familial ALS, identification of environmental factors that might modify the age of disease onset among genetically susceptible individuals, continued development of biomarkers of early disease, and expansion of the existing collection of biological specimens.
"FALS Connect is something we developed to help bring the familial ALS community — affected individuals and family members potentially at risk — together and to facilitate communication between the patients and the researchers," Benatar said.
MDA Resource Center: We're Here For You
Our trained specialists are here to provide one-on-one support for every part of your journey. Send a message below or call us at 1-833-ASK-MDA1 (1-833-275-6321). If you live outside the U.S., we may be able to connect you to muscular dystrophy groups in your area, but MDA services are only available in the U.S.