MDA's ALS Clinical Research Network: Streamlining the Search for a Cure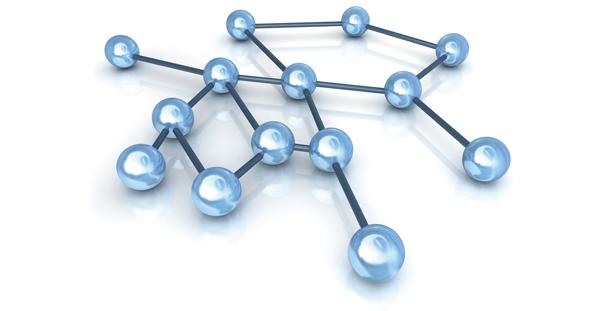 The MDA ALS Clinical Research Network, a nationwide consortium of MDA/ALS centers, is up and running, helping streamline the search for treatments for ALS.
The network provides an "unprecedented" platform for launching new ALS studies, said Robert Miller, neurologist and co-director of the MDA/ALS Center at California Pacific Medical Center in San Francisco. It does so "by providing core resources to bring together five of the largest ALS research centers in the country and allowing us to develop new projects and test new ideas," he explained.
Established by MDA in October, 2008, the ALS network includes Miller's center as well as those at Massachusetts General Hospital in Boston, Columbia University in New York City, Emory University in Atlanta and Methodist Hospital in Houston.
Researchers at these five centers are using MDA grants ($100,000 per center, per year) to fund the infrastructure necessary for better communication and greater collaboration among their centers; to lay the groundwork for multicenter studies; and to connect with other ALS clinical research networks.
Currently, the MDA ALS Clinical Research Network has one multicenter clinical trial under way, and several more are set to begin by the end of the year. The network also conducts monthly conference calls and frequent face-to-face meetings among researchers, and is developing MDA Cares, a private website for ALS clinicians.
High-fat diet study
The first clinical research study to be run through the network is a high-fat diet study led by Merit Cudkowicz and Anne-Marie Wills at Massachusetts General Hospital. Wills became intrigued by the question of whether a high-fat diet is helpful to ALS patients after studies found such a diet almost doubled the life span of SOD1 research mice (mice with familial ALS), from 140 to 270 days.
"Basically, we're overfeeding patients, and testing whether feeding them a lot of fat is safe," Wills said.
The study is looking for 60 participants with ALS who have feeding tubes, whose breathing is not impaired, who are not on ventilators, and who are able to come to the MDA/ALS center for five months in a row. Enrollment just began at Mass General and is expected to begin soon at the other centers.
Wills said participants will be randomly assigned into one of three groups: one-third fed a regular diet; one-third fed a high-calorie diet; and one-third fed a high-calorie, high-fat diet.
Better studies, more subjects make progress faster
MDA ALS Clinical Research Network researchers also are studying ways to improve ALS clinical trials, for example by developing more efficient and accurate ways to design studies and to assess standardized outcome measures. The goal is for trial results to be known more quickly and completely, eliminating the need for duplicate studies and cutting down on wasted time and money for both clinicians and trial participants.
"The network clearly improves clinically needed, patient-oriented research," said Hiroshi Mitsumoto, director of the MDA/ALS Center at Columbia University.
In addition to participating in other MDA ALS network studies, Mitsumoto is working to fine-tune the ALS Goal Assignment (formerly Attainment) Scale, which clinicians use to measure the effectiveness of certain treatments and therapies.
Another advantage of the network is that it gives clinicians access to a much larger pool of study subjects than was previously available. In the past, some single-site ALS studies were hampered by low participant enrollment and high drop-out rates.
Stanley Appel, director of the MDA/ALS Center at Methodist Hospital in Houston, said he already has several people with ALS wanting to participate in a forthcoming study comparing lipid profiles, metabolic rates, and diets in people with sporadic (non-familial) ALS who do not have feeding tubes. The study follows up on previous work suggesting that ALS patients with bad cholesterol live longer.
"Lots of people want to participate in these studies," Appel said.
Now — thanks to the ALS Clinical Research Network — they can.
MDA Resource Center: We're Here For You
Our trained specialists are here to provide one-on-one support for every part of your journey. Send a message below or call us at 1-833-ASK-MDA1 (1-833-275-6321). If you live outside the U.S., we may be able to connect you to muscular dystrophy groups in your area, but MDA services are only available in the U.S.