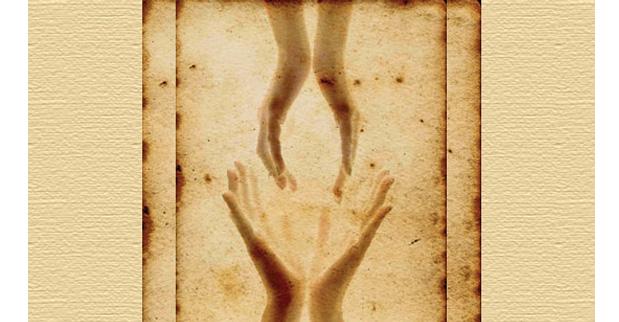 Caring for others comes with a price — and a reward
"It is one of the most beautiful compensations of life that no man can sincerely try to help another without helping himself." — Ralph Waldo Emerson
Caring for someone with ALS may be one of the most difficult things a person will ever do. The physical and emotional demands caregivers face can be brutal, and often may seem insurmountable.
Caregiving literature details the ways in which caregiving can compromise health and well-being: limited exercise, poor nutrition, impaired immune function, skipped doctor visits, stress and anger, anxiety and more.
An idea slowly gaining favor, however, and referenced in two papers published in the July-September issue of Alzheimer's Care Today, is that caregivers can actually benefit from the act of caregiving.
Two sides to the story
Although the toll on those providing long-term care can't be denied, evidence shows positive emotional and physical benefits are correlated with helping behavior, says Stephanie Brown, health research scientist specialist at Ann Arbor (Mich.) VA Medical Center and assistant professor of internal medicine in the Center for Behavioral and Decision Sciences in Medicine at the University of Michigan.
In one study, Brown and colleagues examined the effects of helping behavior on mortality, looking at 423 older married adults over a five-year period and controlling for demographic, personality, health, mental health and marital relationship variables. They noted "individuals who reported providing instrumental support to friends, relatives and neighbors, and individuals who reported providing emotional support to their spouse had a 30 percent to 60 percent decreased chance of dying over the course of the study" compared to their non-helping counterparts.
The emotional-physical connection
How the act of helping positively affects the body remains a matter of speculation, but Brown and others suggest that the positive emotions generated by helping behavior may bolster caregivers' overall sense of well-being, affecting such things as life satisfaction and the ability to cope with stress.
Positive emotions also have been shown (in various other studies) to lead to physical effects such as increased longevity and faster recovery from cardiovascular stress.
Finding the joy
Despite the obvious burdens involved, "when provided with proper respite and support, caregiving is often a joyful and beneficial experience for the one who gives," says Stephen Post in his paper "Stumbling on Joy."
The benefits to be gained, he says, are the moments of joy, the positive emotions and their associated effects.
A professor of bioethics at the School of Medicine, Case Western Reserve University in Cleveland, Post says joy can be found in little moments; it can be as simple as a smile shared between the caregiver and loved one, or a few quiet moments spent watching the sunset at the end of a hectic day. Some may find joy in the pride they feel over overcoming the difficulties involved in caregiving, or in the reassurance that comes with knowing a loved one is receiving the best care possible.
Caregivers can experience the positive emotions or "helper's high," Post explains, even in caring for someone with ALS who may not be able to offer a smile or reassuring touch "because there is still a person before them, and because the joy is not dependent on reciprocity."
Post stresses the importance of respite and support as crucial variables in a caregiver's ability to find joy in the caregiving experience.
"The benefits of caring and giving do not occur when people are overwhelmed," he says. "So it's important to provide support for carers so that they can find meaning and enjoyment in what they do."
A sense of peace
Jimmy Adams, 55, of Tyrone, Ga., cared for his wife, Barbara, from the time she received her ALS diagnosis in November 2004 until she died on Aug. 26 at the age of 54. He says he wouldn't take anything for the last five years with Barbara, and that he knows exactly the sort of joy Post describes.
"The pleasure I got, and the comfort knowing she was taken care of and she was in my arms and God was with us, took all the pain away," he says.
Adams recalls many joy-filled moments that occurred during the time he took care of Barbara, such as how he'd scratch her nose for her when it itched, and how when he'd hit the right spot, "she'd just smile — she had the prettiest smile."
One particular moment of joy that Adams remembers well happened before Barbara lost her speech, when he helped her reposition herself one day.
"She said, 'I've never ever felt scared when you're around,'" Adams says. "She made me feel like a king."
Another joy Adams found in taking care of Barbara was finding new foods for her. "Until she was unable to eat, I'd try to come up with something to give her a different taste," he says. "She might only eat one or two bites, but it was worth it just to see her smile."
Adams agrees with Post's assertion that finding time for oneself is crucial to a caregiver's continued well-being and notes that Barbara's parents would come sit with her while he ran out to get groceries or take some time for himself to unwind and relax.
"A caregiver's just like everybody else," he says. "They're going to get aggravated and upset. Barbara's parents coming over — well, it took the stress off me. It charged my battery."
Treasuring moments
Brown notes that additional studies are needed to determine the breadth and depth of benefits associated with the act of caregiving. But even absent knowledge of all the how's and why's, it surely can't hurt to recognize and treasure the moments of joy found in everyday caregiving.
The ways in which those joys benefit the body may be shrouded in mystery, but the warmth they bring the heart is immediate and sustaining, a gift worth holding onto and treasuring for its own sake.
MDA Resource Center: We're Here For You
Our trained specialists are here to provide one-on-one support for every part of your journey. Send a message below or call us at 1-833-ASK-MDA1 (1-833-275-6321). If you live outside the U.S., we may be able to connect you to muscular dystrophy groups in your area, but MDA services are only available in the U.S.