About Us
Our mission is to empower people living with neuromuscular diseases to live longer, more independent lives.
Donald S. Wood, PhD
Donald S. Wood, PhD, President and CEO, Muscular Dystrophy Association, can address:
(1) MDA's history and impact on the neuromuscular disease community; (2) How the MDA Care Center Network supports the neuromuscular disease community; (3) MDA's MOVR Data Hub™ (neuroMuscular ObserVational Research) and how it aids in the development of clinical trials for promising new treatments; (4) The positive impact of research grants in continuing research on neuromuscular diseases and treatments.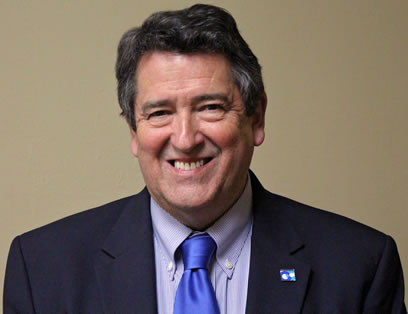 Donald S. Wood, PhD, President and CEO, Muscular Dystrophy Association Bio:
After receiving his doctorate in Physiology from Washington State University in 1973, Dr. Wood began work in the neurology department at New York Presbyterian/Columbia University Irving Medical Center. Although his initial research interest was in how muscle is regulated by calcium, he quickly switched to studying human muscle and has spent his life since then doing just that — taking basic research from the laboratory and applying that knowledge to human disorders.
Dr. Wood's first encounter with MDA came in 1976 when he received a research grant for the study of single muscle fibers affected by muscular dystrophy, obtained from muscle biopsies of people with muscular dystrophy. This was the first study of its kind on how muscular dystrophy affected force generation in single human muscle cells. From 1980 to 1989, Dr. Wood served as MDA's director of Research; from 1990 to 2002 he served in a consultancy role as director of Science and Technology; and from 2017 to 2020, he served as vice chair of MDA's Board of Directors.
Quotes from Donald S. Wood, PhD, President and CEO, Muscular Dystrophy Association:
"My vision for MDA is that we will continue advancing genetic medicine by being among the first in the nation to develop treatments and cures for people with genetic disease. My goal for MDA is to grow our mission to support research, advance MDA Care Centers, and advocate on behalf of patients with neuromuscular disease so that, ultimately, treatments will be available to all patients." – Muscular Dystrophy Association
"MDA has been supporting programs to help people and families with muscular dystrophy and related diseases for 70+ years. Over those years, we have helped hundreds of thousands of individuals because we have provided the research and care to help people live longer. Where previously individuals with neuromuscular disease might not have survived past childhood or their teenage years, they now live into adulthood and live exciting lives as doctors, lawyers, judges, musicians, fashion designers and more. It is so exciting to see people doing so well because of MDA." – Thrive Global
"We have 150 clinics nationally. People may not be aware of the vast national network of clinics we have for treating patients with neuromuscular disease. How many patients do we treat a year with neuromuscular disease? Over 60,000 patients, [which includes] more than a hundred thousand visits a year. We have a huge patient network. So clearly, I'm going to be very focused on maintaining the doors open, maintaining the health of our caregivers, maintaining those kinds of aspects, and seeing that our patients continue to get the treatments they need." – Contemporary Clinic
Expertise
MDA's history and impact
MDA Care Center Network
MOVR Data Hub™
Clinical and Scientific Research
Social Media
Donald S. Wood in the Media
Contact
Find MDA
in your Community