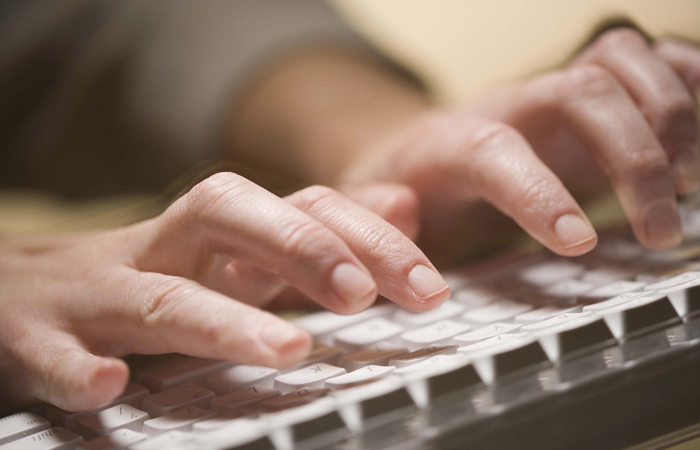 A word from our CEO
In my four years as President and CEO of this remarkable organization, I have never been more excited than I am about 2017. 
As I think about the year ahead, I'm reminded of how I felt at mile 10 of the Denver Half Marathon last fall. I ran as part of MDA Team Momentum and raised funds to support our mission. My legs and hips were aching, and I was moving at a slower pace than I wanted. But when I looked down at the honor ribbons pinned to my shirt, I knew I could fight through pain and fatigue to push forward. 
My inspiration for that race — and for fighting on for MDA — are all the individuals and families counting on us. These past few years, we have repositioned MDA for leadership and impact. Our Mission 2020 plan, our branding and messaging, and our integrated and modernized fundraising are all in the service of helping MDA "go the distance" in the fight against muscular dystrophy, ALS and related life-threatening diseases.
This year, we will build on the tremendous progress made in 2016 — from seeing the first drug to treat the underlying cause of Duchenne muscular dystrophy and the first drug to treat most kids and adults with spinal muscular atrophy approved by the FDA, to launching MDA's National Resource Center for families and developing new programs and services for young adults in our community.
Here are a few of the things you can expect from MDA in 2017:
• Enhanced multidisciplinary care at MDA Care Centers, along with new quality improvement initiatives, more clinical trials and other programs to give families the best care from day one. 
• New research funding for projects that will speed drug development and clinical trials to the market, as well as our March Scientific Conference bringing together leaders in the field to share their research.
• A new clinical trial finder tool on mda.org. 
• New offerings for young adults, including one-on-one coaching sessions, an education series, interactive online tools and more.
• Our first public policy and advocacy conference in April that will bring dozens of MDA family members together to advance policies to benefit the neuromuscular and disability community.
• A new national community advisory committee that will inform and help guide MDA's programs, offerings and direction.
We know success comes one person at a time. Thanks to families, corporate sponsors, donors, event participants, volunteers and staff, we have a strong team that enables our progress.
With the start of the new year, I encourage you to find what you are passionate about and get involved in the MDA community in a way that is meaningful for you. There are so many opportunities — from attending a conference to signing up for a Muscle Walk, volunteering with your local office or adding a donation to a fire fighter's boot — that can enable you to channel your efforts and energy into hope and progress for MDA families. You may even try something new and defy a limit you didn't think was possible.
We at MDA continue to ask for your partnership, volunteerism and financial support to make our shared progress possible. 
Together, we will continue to push for cures, care for families and champion our mission to help everyone live longer, grow stronger and continue living unlimited. Together, we move forward.  And, together, we will cross our finish line.
Steven M. Derks
President and CEO
Muscular Dystrophy Association
MDA Resource Center: We're Here For You
Our trained specialists are here to provide one-on-one support for every part of your journey. Send a message below or call us at 800-572-1717. If you live outside the U.S., we may be able to connect you to muscular dystrophy groups in your area, but MDA services are only available in the U.S.