Episode 14: Know Your Rights - A Conversation with Judith Heumann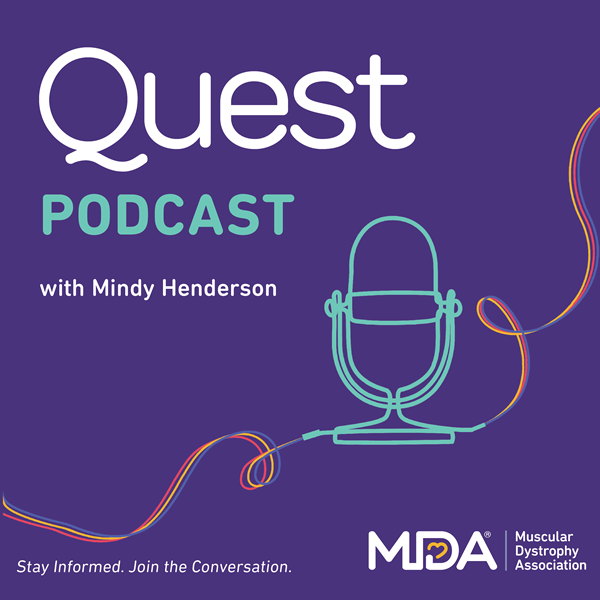 Episode description:
Judith (Judy) Heumann is a lifelong advocate for the rights of disabled people and is often referred to as "the MLK of the disability civil rights movement". She has played a role in the development and implementation of major legislation including the IDEA, Section 504, the Americans with Disability Act and the Convention on the Rights of Persons with Disabilities. Judy has published multiple books, and has been featured in numerous documentaries, including the acclaimed "Crip Camp." From 1993 to 2001, Judy served in the Clinton Administration as the Assistant Secretary for the Office of Special Education and Rehabilitative Services in the Department of Education, and During his presidency, President Obama appointed Judy as the first Special Advisor for International Disability Rights at the U.S. Department of State. She has received numerous awards and honorary doctorates. In this episode, Judy provides us with a masterclass on all things advocacy.
Guests:
Judy Heumann is a lifelong advocate for the rights of disabled people. She has been instrumental in the development and implementation of legislation, such as Section 504, the Individuals with Education Act, the Americans with Disabilities Act, the Rehabilitation Act, and the UN Convention on the Rights of Persons with Disabilities.
Her memoir,"Being Heumann: An Unrepentant Memoir of a Disability Rights Activist," co-authored by Kristen Joiner, was published in 2020. She is also featured in the Oscar-nominated documentary, Crip Camp: A Disability Revolution, directed by James LeBrecht and Nicole Newnham. Judy produces a podcast called The Heumann Perspective, which features a variety of members from the disability community.
Judy serves on a number of non-profit boards, including the American Association of People with Disabilities, the Disability Rights Education and Defense Fund, Humanity and Inclusion, Human Rights Watch, United States International Council on Disability, and Save the Children. She has 20 years of non-profit experience working with various disability organizations, including being a founding member of the Berkeley Center for Independent Living. Prior to starting the Judith Heumann LLC, she served in the Clinton Administration and Obama administrations.
Connect with Judy:
Website: https://judithheumann.com/
YouTube: https://www.youtube.com/c/JudyHeumannTHP
Apple Podcasts: https://podcasts.apple.com/us/podcast/the-heumannperspective/id1558688277
Spotify: https://open.spotify.com/show/0CYpP8LB2wZ8vUM93DnINF
Instagram: https://www.instagram.com/theheumannperspective/
Twitter: https://twitter.com/judithheumann
Facebook https://www.facebook.com/TheHeumannPerspective/
Subscribe to Judy's Newsletter: https://eepurl.com/hSfMfn
Tshirts: https://www.bonfire.com/judy-heumann-1/?productType=bacf6cd6-b53d-469c-ab96-02afe5b15f71
Mindy Henderson is the Editor-in-Chief of MDA's Quest family of content and the host of this podcast. She was diagnosed with Spinal Muscular Atrophy, type 2 when she was 15 months old and has been a life-long partner to MDA. Mindy is also a motivational speaker and a writer, with her first book set to hit book stores in Summer of 2022.
Connect with Mindy:
LinkedIn: https://www.linkedin.com/in/hendersonmindy/
Instagram: https://www.instagram.com/mindyhendersonspeaks/