Faith is building strength thanks to people who give.
And today, on Giving Tuesday, you can be one of those people. Scroll down to meet Faith and see how your donation can go twice as far.
Make a Donation
It's Giving Tuesday! Together, can we raise $100,000 in one day?
Thanks to a generous group of donors, your donation can be matched today. Whether you give in honor of Faith, or in honor of a loved one with muscular dystrophy or a related disease, you'll have double the impact.
$132,113 raised of our $100,000
Giving Tuesday goal
Your donation can be matched today!
The first $10,000 will be matched, dollar for dollar.
Faith's Story with Spinal Muscular Atrophy
Faith was born with a neuromuscular disease called spinal muscular atrophy (SMA). For the first years of her life, everyday movement like crawling, walking, lifting her head and brushing her teeth were challenging.
In December 2016, the first drug for the treatment of SMA was approved for use, thanks in part to years of research funding from MDA.
Watch her video to see how her life has greatly changed.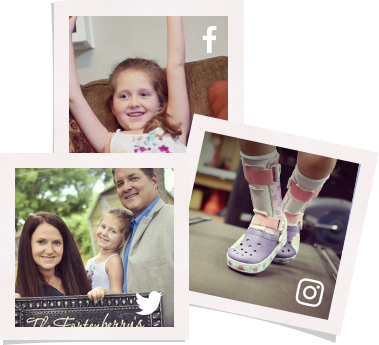 Who inspires you?
Post an image on social media and use #GiveMDA #GivingTuesday to share who you're giving in honor of today. Then ask your friends to give, too.
Make a Donation