Innovations in Care
We provide programs and services that transform the lives of people affected by neuromuscular disease.
MDA Engage: Mental Health and Duchenne Muscular Dystrophy
Recorded: April 8, 2021


On-Demand event
There is no cost to members of the MDA community or healthcare providers to attend the event, however registration is required. Members of the biopharma industry interested in sponsoring or attending should contact the MDA Healthcare Partnerships team at MDAPartners@mdausa.org. For all other questions, please reach out to mdaengage@mdausa.org.
Duchenne Muscular Dystrophy (DMD) can affect an individual's mental health. This on-demand webinar focuses on the importance of mental health management in DMD, disorders and emotional/behavioral symptoms in DMD, and identification and treatment of mental health symptoms. This webinar will also include resources for mental health support. This DMD specific mental health webinar is a companion piece to the January 2021 mental health webinar: Psychosocial Support for Living with a Chronic Illness. Watch the January 2021 webinar Here.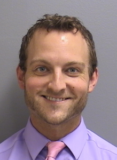 Dr. Seth Sorenson
The featured speaker for this webinar is Dr. Seth Sorenson, assistant professor and clinical neuropsychologist through the University of Arkansas for Medical Sciences and Arkansas Children's Hospital in Little Rock, Arkansas.
If you have questions about this webinar or other MDA Engage programs, please reach out to mdaengage@mdausa.org or you may contact our MDA Resource Center at 1-833-ASK-MDA1 (275-6321) or ResourceCenter@mdausa.org.