Innovations in Care
We provide programs and services that transform the lives of people affected by neuromuscular disease.
MDA Engage: Maintaining Breathing Function with a Neuromuscular Disease
Tuesday, March 30, 2021


Event Time: 3:00 - 4:00pm EST
Live, Virtual Event
There is no cost to members of the MDA community or healthcare providers to attend the event, however registration is required. Members of the biopharma industry interested in sponsoring or attending should contact the MDA Healthcare Partnerships team at MDAPartners@mdausa.org. For all other questions, please reach out to mdaengage@mdausa.org.
Respiratory complications are common in neuromuscular disease (NMD). This webinar will shine a light on respiratory management for NMD. We will discuss early signs and symptoms to long term respiratory management strategies for both the pediatric and adult communities. Types of equipment for respiratory support will also be discussed. The featured presenter of this webinar is Respiratory Therapist and Manager at INTEGRIS Health, Debbie Rhodes.

Debbie Rhodes
Live questions will be taken during the webinar. Not available to join live on March 30? This webinar will be recorded for on-demand viewing.
MDA Thanks our sponsor: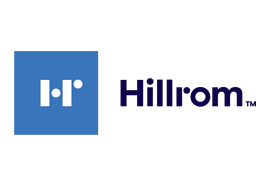 If you have questions about this webinar or other MDA Engage programs, please reach out to mdaengage@mdausa.org or you may contact our MDA Resource Center at 1-833-ASK-MDA1 (275-6321) or ResourceCenter@mdausa.org.