Innovations in Care
We provide programs and services that transform the lives of people affected by neuromuscular disease.
MDA Engage: Introduction to the Diagnostic Odyssey of Neuromuscular Disease
Recorded: July 15, 2021


On-Demand Event
There is no cost to members of the MDA community or healthcare providers to attend the event, however registration is required. Members of the biopharma industry interested in sponsoring or attending should contact the MDA Healthcare Partnerships team at MDAPartners@mdausa.org. For all other questions, please reach out to mdaengage@mdausa.org.
This on-demand, Engage webinar will help those individuals who are currently on the diagnostic odyssey and have heard neuromuscular disease as a potential diagnosis. The webinar will share common tests used to diagnose a neuromuscular disorder, explain which professionals are best to support someone through this journey and provide resources for where to go for support. The featured presenters of this webinar are Mackenzie Blaile, MS, LGC, and Melissa Gibbons, MS, LGC, certified genetic counselors from Children's Hospital Colorado.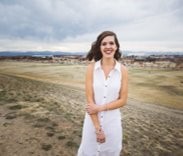 Mackenzie Blaile, MS, LGC

Melissa Gibbons, MS, LGC
---
MDA Thanks our sponsor:
If you have questions about this webinar or other MDA Engage programs, please reach out to mdaengage@mdausa.org or you may contact our MDA Resource Center at 1-833-ASK-MDA1 (275-6321) or ResourceCenter@mdausa.org.